IRS says return system back up & running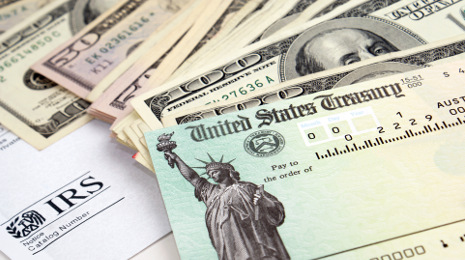 WASHINGTON, D.C. -
The latest update from the Internal Revenue Service should calm concerns from buy-here, pay-here dealers looking for potential buyers to have income tax refund monies available for possible down payments or for current customers to get their contract out of the delinquency bin.
The IRS said late on Thursday that it resumed processing individual and business tax returns following a system problem.
The IRS emphasized that taxpayers do not need to take any additional steps or action due to the outage, including people who filed just before or during the outage. Throughout this period, officials indicated taxpayers were able to continue to send their tax returns to their e-file provider. These companies have already started sending these tax returns into the IRS.
The agency indicated it is continuing to examine the underlying cause of this week's outage as well as monitoring any follow-up issues. Officials emphasized that it's important to note that at this time this situation appears to be a hardware failure.
"IRS teams worked throughout the night and around the clock on this system outage," IRS commissioner John Koskinen said. "Our processing systems are back in business.
"Taxpayers should see little, if any, impact on their tax returns or refunds," Koskinen continued. "We apologize for the inconvenience this caused, and we appreciate the support and patience from taxpayers as well as our partners in the tax community and state revenue departments."
The agency added that it anticipates that nine out of 10 taxpayers will receive their refunds within 21 days after being accepted by the IRS.