Jabaay: Just A Reminder That Pictures Are The Key To Selling Cars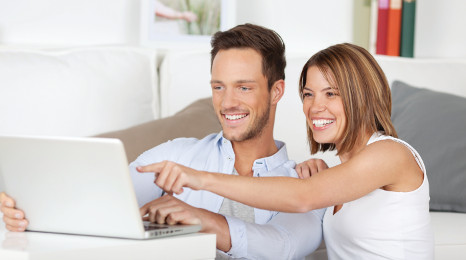 TAMPA, Fla. -
Back when the Internet was still young and the automotive industry had not fully embraced it, those dealers who were utilizing it to expose their inventory online were still having trouble with images.
Some cars had them. Others did not. Some had 40 images. Others had one. The websites and classified listings that were getting the most action were the ones that had the most pictures, but it was hard to find this happening consistently.
Unfortunately, this isn't just a picture of how things were when the Internet was young. Even today, there are still those who have not embraced the power of images to help generate leads and sell more cars.
Many of you have. You've seen the difference it can make on your website, eBay, Craigslist and other places where you post your inventory. If you're already on board and harnessing the power of images, then this article is simply a reinforcement of what you already know.
If you have not been able to prioritize getting more and better pictures of your inventory, then here are some important points to think about and possibly bring to others at the dealership who may need to know about the power of pictures.
Quantity Is Important
People have exponentially more access to the Internet today than they did just a decade ago. Faster Internet connections. Better devices.More devices. More time spent online. These are some of the factors that contribute to the need to give them what they want.
We're so used to seeing just about everything about a product without leaving our chair that presenting your potential customers with all of the angles is imperative. It's not just about duplicating, either.
Two slightly different angles of the trunk will not help. They want to see the car inside and out.
As a minimum, we recommend 20 images per vehicle, though a best practice would be to double that number or more.
Quality Is Even More Important
There's psychology that goes into how we view images. That doesn't mean you have to be a psychologist to take good pictures. You just have to put in the right amount of effort.
One of the most discouraging things we see when dealers post pictures is when the image is incomplete. For example, a side view of the car should include the entire vehicle from front to back. When either is cut off, it seems careless and unnecessary.
Focus is important, especially for interior shots. More dealers are taking the care to post images of individual features such as navigation and heated seat buttons. This is great, and it has an effect on how people perceive a vehicle, but be sure you're not posting images that are out of focus. You could have the opposite effect.
Scenery Makes an Impact
The surroundings in a picture can have nearly as much impact on its effectiveness as the vehicle itself. If your lot appears to be dirty with pictures of potholes or ancient buildings in the background, the effect is subtle but present.
Use your scenery to demonstrate the care that you take with your vehicles. Remember, buying a car from a dealership is somewhat akin to adopting a pet. It's proven that clean animal shelters have an easier time getting rid of their animals than dirty ones. The same holds true for their perception of your dealership. Put you dealership in a good light by positioning your vehicles in a great way.
Don't Skip New Cars
There can be a time- or cost-savings reason that dealerships are only taking images of their pre-owned inventory, but this is a big mistake. Today, images of the actual vehicle drastically outperform stock images when it comes to clicks from the various third-party websites.
Just because you have access to stock photos doesn't mean that you should use them. Before people come in to buy a vehicle, they prefer to see the live version rather than a stock image.
Refresh When Necessary
Go through your inventory photos at least once a month to see what other people are seeing.Pick out the images that need replacing, and then take new pictures. This is important because people want to feel like the vehicle they're buying has come in recently.
For example, if you have some exterior shots that have snow in the background, they're not the right images to be showing on your inventory in August.
Make It a Priority
The sooner you can get pictures live on your website and third-party sites, the better. There are those who use monthly visits from a photographer to make this happen. While this might be acceptable for a low-volume store, anyone who is selling high-double-digits or triple-digit vehicles in a month should not let inventory sit for as much as 30 days without an image.
The good part about improving the way you position images on your website and third-party sites is that it's really easy. Small changes are usually all that are needed to make your images stand out better to potential customers.
The bad part is that many dealers do not consider it a priority. They don't know what they're missing out on because it's not a glaring hole in their marketing at initial glance.
Hopefully, this article will help those who need to be convinced (or who need to convince others) that more and better images on your website and across the Internet can improve your sales very quickly.
Jim Jabaay is vice president of sales at LotVantage, a SaaS Software company that provides a complete set of online inventory marketing applications for auto, powersports, marine and RV dealers. He can be reached at (866) 881-3229 or jjabaay@thatsus.com. Operators also can visit the company's website at www.LotVantage.com.