May bankruptcy filings drop 4 percent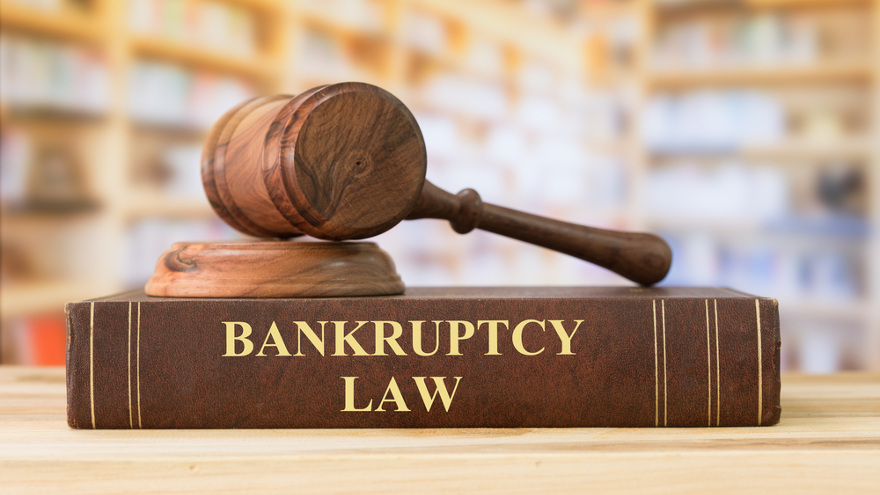 ALEXANDRIA, Va. -
The American Bankruptcy Institute reported May filings dropped both on a sequential and year-over-year comparison.
According to data provided by Epiq Systems, total U.S. bankruptcy filings came in at 67,307 in May, representing a 4-percent decrease from the same month last year when 69,732 cases were filed.
Officials indicated the 63,982 consumer bankruptcy filings in May also decreased 3 percent from the May 2017 consumer total of 66,057.
Total commercial filings fell 10 percent in May, as the 3,325 filings dropped from the 3,675 commercial filings registered in May of last year.
Total commercial Chapter 11 filings showed the sharpest decline, dropping 23 percent to 447 in May from the May 2017 total of 579.
While the figures show declines, ABI executive director Samuel Gerdano said, "Increased borrowing costs added to mounting debts have intensified the financial strain on struggling families and businesses
"Two ABI initiatives are aiming to modernize the Bankruptcy Code to provide remedies for struggling households and businesses seeking a financial fresh start," Gerdano continued.
Gerdano noted that Congress is considering the recommendations of ABI's Commission to Study the Reform of Chapter 11 for restructuring small and medium-sized enterprises (SMEs).
ABI's Commission on Consumer Bankruptcy, which recently submitted comments to a Department of Education regulatory evaluation of student loans in bankruptcy, will release its recommendations next year.
Turning back to the latest data, ABI pointed out that total bankruptcy filings for May decreased 4 percent when compared to the 69,760 total filings recorded during the previous month.
Total noncommercial filings for May also represented a 4-percent drop from the April noncommercial filing total of 66,510.
Conversely, officials noticed May's commercial filing total represented a 2-percent increase from the April commercial filing total of 3,250.
Commercial Chapter 11 filings registered an increase of 14 cases over the 394 filings in April.
ABI calculated the average nationwide per capita bankruptcy filing rate in May was 2.51 (total filings per 1,000 per population), a slight increase from the 2.47 filing rate during the first four months of the year.
Average total filings per day in May were 3,059, a 4-percent decrease from the 3,170 total daily filings in May.
States with the highest per capita filing rates (total filings per 1,000 population) in May included:
1. Alabama (5.67)
2. Tennessee (5.48)
3. Georgia (4.49)
4. Mississippi (4.36)
5. Illinois (3.87)
ABI has partnered with Epiq Systems, a leading provider of managed technology for the global legal profession, in order to provide the most current bankruptcy filing data for analysts, researchers and members of the news media.