May bankruptcy filings rise 5 percent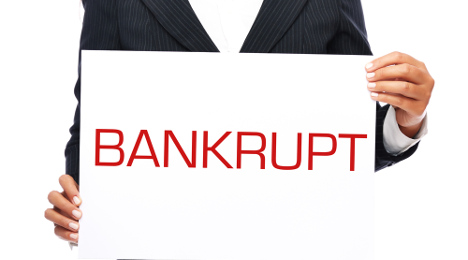 ALEXANDRIA, Va. -
Thanks to "mounting financial pressures," the American Bankruptcy Institute reported that total U.S. filings in May increased 5 percent year-over-year.
According to data provided by Epiq Systems, bankruptcy filings totaled 69,668 in May, up from 66,138 cases registered in May of last year.
The 66,096 consumer bankruptcy filings in May were also up 5 percent year-over-year compared to the consumer total of 62,726 cases.
Total commercial filings also climbed 5 percent in May as the 3,572 filings increased slightly over the 3,412 commercial filings registered in May of last year. However, total commercial Chapter 11 filings decreased 8 percent to 563 in May, down from the May 2016 total of 613.
"More consumers and businesses faced with mounting financial pressures are turning to the fresh start of bankruptcy," ABI executive director Samuel Gerdano said. "Two ABI efforts are underway to modernize the Bankruptcy Code to meet the current needs of struggling households and business."
ABI's Commission on Consumer Bankruptcy recently started holding open meetings to gather suggested improvements that can be made to the existing consumer bankruptcy system. The Consumer Commission's next open meeting will be held on July 15 at the NACTT Annual Meeting in Seattle and is a field hearing for the Commission's Chapter 13 Committee.
The Consumer Commission, formed last December, will release its final report of recommendations at ABI's Winter Leadership Conference in December 2018.
Turning back to the latest data, ABI pointed out total bankruptcy filings for the month of May increased 3 percent when compared to the 67,723 total filings recorded the previous month.
May's commercial filing total represented a 7 percent increase from the April commercial filing total of 3,351. Commercial Chapter 11 filings decreased 2 percent when compared to the 575 filings in April. Total noncommercial filings for May also represented a 3 percent increase from the April noncommercial filing total of 64,372.
The average nationwide per capita bankruptcy filing rate in May was 2.57 (total filings per 1,000 per population), a slight increase from the 2.54 filing rate during the first four months of the year.
Average total filings per day in May were 3,167, a 1 percent increase from the 3,149 total daily filings in May of last year. States with the highest per capita filing rates (total filings per 1,000 population) in May were:
1. Alabama (5.82)
2. Tennessee (5.66)
3. Georgia (4.69)
4. Utah (4.14)
5. Mississippi (4.13)
ABI has partnered with Epiq Systems, a provider of managed technology for the global legal profession, in order to provide the most current bankruptcy filing data for analysts, researchers and members of the news media.