Newest Benchmarks Set To Summarize 2013 Industry Trends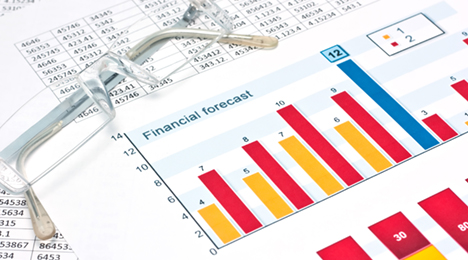 HOUSTON -
For the 16th consecutive year, Ken Shilson will share buy-here, pay-here industry benchmarks as a part of what he believes are the most accurate gauge of how the industry behaved on an annual basis. The founder of the National Alliance of Buy-Here, Pay-Here Dealers used a food reference to summarize what he is finalizing to share at NABD's National Conference next month in Las Vegas.
Shilson told BHPH Report that "2013 was a very challenging year for buy-here, pay-here because special finance companies were very aggressive in putting deep subprime customers in new and late-model vehicles and talking subprime customers into voluntary repossessions. In other words, turning back their existing car to get a new one from them.
"They took a big bite out of the buy-here, pay-here apple. However, they're having a difficult time swallowing it," he continued.
The benchmarks include a wide array of information, including average down payments, collection performance and inventory acquisition and recondition costs. NABD along with Subprime Analytics and NCM Associates take much of the first quarter to assemble and analyze the data from the previous year, a chore that Shilson said has been refined but still remained daunting.
"We start compiling everything about the middle of February, and we finished just before March 31. That's been very consistent with the timetable from prior years," Shilson said.
"As the buy-here, pay-here industry proctologist, it's my job to analyze the data and see what happened. Somebody has got to do it. I feel that's my job. It's a big job. It's time consuming. It takes a lot of work from a lot of parties, but it's what I do," he continued.
Shilson insisted that for a number reasons, the BHPH benchmarks paint a clear picture of how a wide selection of operators performed to provide a refection of what the entire industry did in 2013.
"First of all, the financial results focus on the best operators, the most successful operators, not the average of all the operators. We look at the results from the best, and we identify and study what they do. Then NCM surveys all of their 20 Groups so they get a cross section of all their buy-here, pay-here members so that gives you a perspective of a cross section of operations are doing," Shilson said.
"Then we use Subprime Analytics to get an even bigger cross section," he continued. "We have a large database, and we're looking at a lot of different operators nationwide, not just those in the same 20 Groups. We're looking at operators from coast-to-coast as we're looking at their portfolios for them or financial institutions. We have a wide spread of operator data that we're looking at.
"Being a CPA, we take great care in the policies and practices that generate the numbers. That's what really differentiates us from anybody else who is doing this. They're not studying and analyzing the policies and practices that were used to generate those numbers. We study them and make sure the numbers are consistently determined, not just thrown together," Shilson went on to say.
"Of course because of the breadth of data we have, we're able to look at the trends and patterns, which I think gives you a good perspective on what happened and what's going to happen," he added.
And not just to benefit of BHPH operators directly, Shilson pointed out that these benchmarks are also by other industry experts such as ADESA's Tom Kontos, Tom Webb of Manheim and analysts at Experian Automotive.
"I want them to see what's going on in this sector of the industry, and they're sharing with me what's going on in the market. That's a very important part of it. Obviously, ADESA and Manheim have terrific data on inventory and vehicles, which others don't have," Shilson said.
"I definitely respect the data Experian puts out on the automotive marketplace. I'm glad they're following the buy-here, pay-here sector, and I do look carefully at their automotive data every quarter to see what's happening and what the trends are," he continued.