NIADA names moderators for BHPH event's dealer roundtables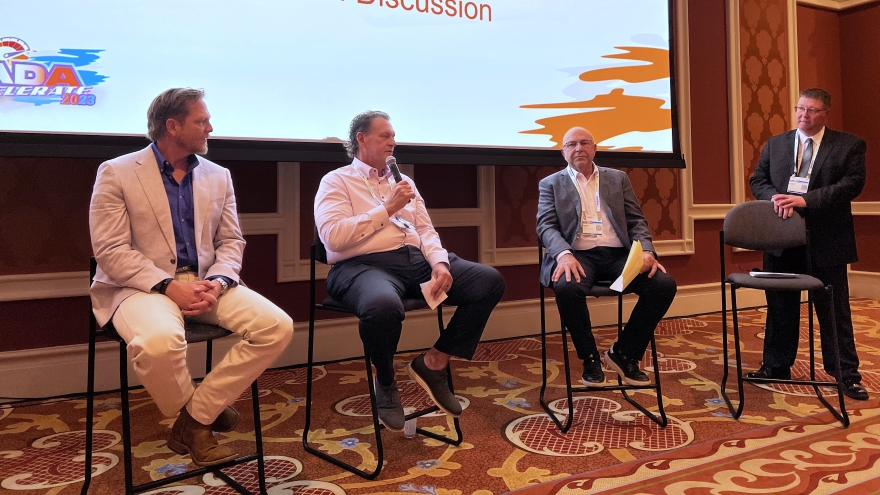 The National Independent Automobile Dealers Association has selected some of the country's top buy-here, pay-here dealers as moderators for the dealer roundtables at the upcoming NIADA BHPH Dealer Forum.
The association said the moderators will include:
—Dan Francis of Andrews Auto Sales in Evansville, Ind.
—Ben Libby of Highway Motors in Chico, Calif.
—Tracy Myers of Frank Myers Auto Maxx in Winston-Salem, N.C.
—Mark Jones of MCMC Auto in Fort Worth, Texas
—Luke Godwin of Godwin Motors in Columbia, S.C.
—Chad Randash of Randash Auto Center in Billings, Mont.
—Eddie Hale of Neighborhood Auto in Decatur, Texas.
The dealer roundtables are the centerpiece of the education offerings at the event, set for Nov. 13-15 at the JW Marriott in Indianapolis.
Dealers in attendance will be assigned a group matched to their dealership's operations. The moderators will lead their group through discussions on lead generation, sales and inventory, service center and reconditioning, collections, and access to capital, among other topics.
Francis runs a third-generation dealership in Southern Indiana that has serviced thousands of accounts over the past 51 years.
Libby, whose dealership is in the Northern Valley of California, has served as a panelist at past NIADA events, providing service and reconditioning tips for BHPH dealers.
Myers was one of the nation's first Certified Master Dealers and in 2006 became NIADA's youngest ever National Quality Dealer. Frank Myers Auto Maxx has earned numerous honors for sales and been named one of the nation's top family-owned businesses by INC magazine.
Jones is CEO of Mike Carlson Motor Co., which has four locations around the Fort Worth area and averages more than 3,500 sales per year. He's served as a panelist and moderator at many NIADA and Texas IADA events through the years.
Godwin, the Carolinas IADA Quality Dealer in 2016, oversees more than 800 accounts in his BHPH portfolio. He co-hosts The Independent Dealer podcast with fellow BHPH dealer Jeff Watson.
Randash's locations in Billings and Bozeman, Mont., regularly have recency rates in the high 90s. He prides himself on building relationships with customers and has been a regular on NIADA panels in recent years.
Hale, who currently serves as president of the Texas IADA, said he has followed in the footsteps of his dealership's late owner James Wood, a beloved car dealer known in North Texas for his commitment to community and helping customers. Hale led a panel at the NIADA Convention in June, stressing the importance of underwriting.
For more information about the NIADA BHPH Dealer Forum, click here.