'Showstopping' BMW to be auctioned for NIADA Foundation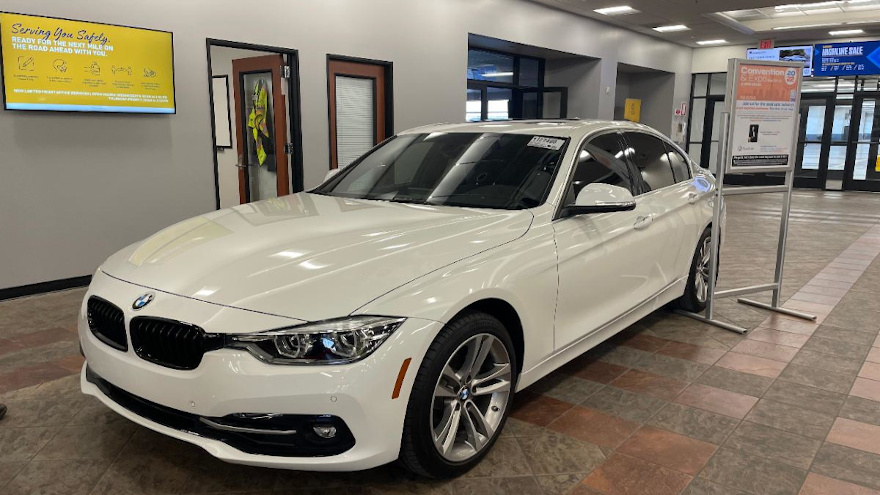 Attendees at the upcoming National Independent Automobile Dealers Association annual gathering who have a taste for luxury and an affinity to help others can satisfy both with one winning bid.
For the 10th consecutive year, officials highlighted the NIADA Convention and Expo will include the auction of a front-line ready used vehicle to benefit the NIADA Foundation.
And this year, NIADA said the vehicle to be auctioned is a "stunner."
According to a news release, Manheim has donated a "showstopping" white 2018 BMW 330i SPT, equipped with a sport package, with a black interior and just 22,000 miles on the odometer.
The highline model will be on display in the Expo Hall during NIADA's 76th annual Convention, coming up June 20-23 at the MGM Grand in Las Vegas. Before the convention, the vehicle will be on display at the Manheim Nevada auction location.
Manheim will conduct the auction at 2 p.m. (PT) on June 23 at the NIADA Dealer Lounge in the center of the Expo Hall.
The winning bidder will receive free vehicle transport to any location in the continental U.S., courtesy of ACERTUS.
All proceeds from the auction will benefit the NIADA Foundation, which coordinates the association's commitment to charitable giving and education.
In addition to making numerous donations to charities nationwide and providing matching funds for local charitable projects, NIADA highlighted the foundation has raised hundreds of thousands of dollars to assist members of the automotive community affected by hurricanes and other disasters, and has established endowments that fund university scholarships for students pursuing careers in the automotive industry.
"At Manheim, giving back is a vital part of our culture," Manheim Nevada general manager Danny Brawn said in the news release from NIADA. "We are thrilled to donate a vehicle again this year and auction it off to support the important work the NIADA Foundation does in the used automobile community."
The previous nine benefit auctions have raised a total of $218,500 to support the Foundation's initiatives.
During last year's NIADA Convention and Expo, Colorado dealer Mike Widhalm placed the winning bid of $22,500 for a silver 2010 Ford Mustang GT.
"We are very appreciative of Manheim's support for the dealer community and the NIADA Foundation," NIADA chief executive officer Robert Voltmann said in the news release. "Manheim is a leading supporter of the foundation, which helps dealers and their employees through support, donations and scholarships."