Subprime Analytics & Vincentric partner to boost BHPH underwriting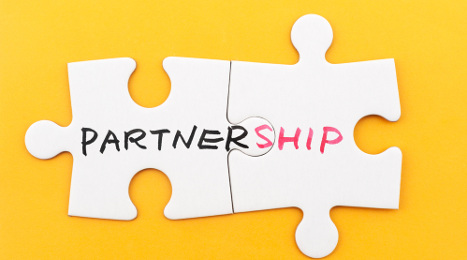 HOUSTON -
Subprime Analytics, which provides computerized portfolio analysis and metrics used to evaluate subprime auto finance underwriting performance and practices, formed a strategic alliance with Vincentric on Monday in an effort to help buy-here, pay-here dealerships.
Vincentric provides data, knowledge and insight to the automotive industry by identifying and applying the different aspects of automotive ownership costs using its proprietary "dynamic cost to own" database.
"Our analytical services clients can now determine the best vehicle for each customer for the entire life of a buy-here, pay-here installment contract," said Ken Shilson, president of Subprime Analytics and founder of the National Alliance of Buy-Here, Pay-Here Dealers (NABD).
"In the highly competitive environment of today, it is vital that vehicles sold to financially challenged consumers 'stay sold,'" Shilson continued. "Good underwriting should include a careful evaluation of the customer's ability to repay, and the vehicle operation, maintenance and repair costs should be considered."
Shilson went on to mention other ways this partnership is geared to boost BHPH operators.
"BHPH customers generally have limited liquidity, financial capacity and flexibility, so the monthly and annual costs to operate, maintain and repair the vehicle they purchase impact their ability to repay their debt," he said. "Subprime Analytics' vehicle data together with components of the proprietary Vincentric cost of ownership data will give operators tools to make more informed underwriting decisions and stock the right vehicle inventory for their customer base.
"Prior to the formation of the alliance, Subprime Analytics and Vincentric performed extensive testing of several thousand transactions, confirming that they can identify the vehicles that work best for lower-income customers," Shilson went on to say. "This information can be used to mitigate portfolio risk and reduce default rates. These combined analysis tools are now available for Subprime Analytics customers who engage us."
At the upcoming NABD BHPH East Coast Conference in Orlando, Fla., on Nov. 3-5, a panel of experts will discuss subprime auto underwriting practices that work successfully today.
Dave Freed, who leads business development and market analysis at Vincentric, will be one of the panelists on hand who will explain how to apply its data to "keep more vehicles sold."
"The Vincentric vehicle operating cost data is a game-changer," Freed said.
More information about the NABD East Coast Conference is available at www.bhphinfo.com or by calling (832) 767-4759.