2 trends reinforced in Fifth Third action with CFPB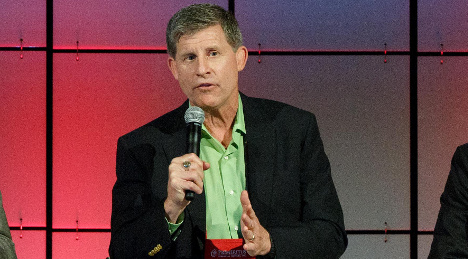 PASADENA, Calif. & WASHINGTON, D.C. -
In developments that frustrated a trio of franchised dealer trade groups, it appears the Consumer Financial Protection Bureau strengthened two regulatory patterns when the agency released its enforcement action against Fifth Third Bank earlier this week.
To get some clarity about those trends as they relate to possibly pursuing litigation as well as capping dealer participation, SubPrime Auto Finance News again reached out to Michael Thurman, who spent more than 20 years of his nearly three-decade career at firms including Keesal, Young & Logan as well as Loeb & Loeb before opening his own firm.
"What I'm seeing is a pretty obvious pattern that the CFPB is going to work its way through the auto finance industry until everyone has either consented formally or informally to the terms that they're imposing," Thurman said during a phone conversation on Thursday. "It looks to me like they're going to work their way through the industry until the limitations that they've set in their orders become basically the industry standard unless someone is willing to take them on in a litigated enforcement action.
"Obviously some of the bigger players have already reached resolutions," he continued. "So if you're a smaller player, you see that and you think to yourself, 'If they're not going to step up and fight this, it probably makes sense for us to take a similar approach as Fifth Third Bank and basically reach a cooperative resolution.'"
To recap as part of its $18 million penalty in the auto space, the CFPB and Department of Justice ordered Fifth Third Bank to substantially reduce or eliminate entirely dealer discretion. Fifth Third Bank will reduce dealer discretion to mark up the interest rate to only 1.25 percent above the buy rate for auto loans with terms of 5 years or less, and 1 percent for auto loans with longer terms. Fifth Third also has the option under the order to move to non-discretionary dealer compensation.
The mandates are quite similar to what regulators asked of American Honda Finance Corp. as part of an action detailed this summer.
The caps on dealer participation arrived as CFPB Richard Cordray touched on the practice when he appeared to give his semiannual report to the U.S. House Financial Services Committee this week. Cordray described the dealer participation as "a practice that we believe is discriminatory," and caps being "a fair way to try to address the issue."
Thurman tried to tackle questions as to why the CFPB seems so adamant about why discrimination happens during the markup process.
"My sense is that they're really acknowledging that they don't see any intentional discrimination on the part of the auto finance companies, and that they don't necessarily see any internal procedural discrimination by auto finance companies," he said. "Where they see the open hole where statistical discrimination can occur is by allowing the dealer to have significant discretion.
"What they're really doing is saying, 'We are going to impose restrictions on the amount of discretion a dealer can have which we believe will limit the amount of statistical discrimination that will result,'" Thurman went on to say.
Perhaps like many industry players, Thurman still questions how the CFPB arrives at any discrimination allegations at all since the bureau use the theory of disparate impact.
"From my perspective, I can't lose track of the fact that this really is a set of cases based on alleged statistical discrimination," Thurman said. "The CFPB is not claiming in any of these cases an intent on the part of either the part of the dealer or the finance company to raise rates on consumers of diverse minorities. But instead what they're saying is that based on this analysis that they perform using ZIP codes and using racial profiles that come from the Census, they believe there is a high probability of statistical discrimination."
Even with more than 30 years of legal experience, Thurman acknowledged that premise is difficult for any size auto finance company to formulate a defense.
"No one is saying you're intentionally doing something wrong. No one even saying that there is hard data that shows actual discrimination is resulting because obviously there are people named Rodriguez who live in an area where the statistics say it's likely you're Hispanic, and yet ethnically they're Caucasian, Asian or some other race," Thurman said. "That's the problem I have with this approach. It's almost like a big data prosecution as opposed to an actual discriminatory conduct prosecution.
"That's the world we obviously live in now. I think companies like Fifth Third Bank understand that. They recognize that the best way to resolve these is to cooperate and impose restrictions that the CFPB is requesting and move on with business," he went on to say.
Dealers react strongly to Fifth Third Bank action
While perhaps Fifth Third Bank is moving on with its business, leaders of the three major franchised dealerships industry groups sharply criticized the settlement reached between the CFPB and the bank.
They claim dealers who work with Fifth Third Bank to help consumers obtain financing on new vehicles will now be significantly limited in their ability to get discounted rates at the dealership. As a result, the groups said consumers will lose as much as 1.25 percent of available savings on their loans.
"By cutting the discount zone so dramatically, the government has significantly reduced the amount of money consumers can save on auto financing at the dealership," National Automobile Dealers Association chairman Bill Fox said. "Between 70 and 80 percent of new-car buyers rely on dealerships to help them find competitive financing, and the fact is that most consumers get a better rate at the dealership because of the rate discounts that are only available at the dealership."
"Consumers have every right to continue benefiting from a system that saves them money every day, but bank-by-bank, percent-by-percent, the CFPB is taking those rights away, and without giving consumers any say in the matter," Fox added.
The groups claim this week's enforcement action is "particularly egregious" given the recent publication of private documents in which top officials at the CFPB admitted that the methodology they use to bring these enforcement actions systematically overestimates potential disparities in interest rates paid by minority and non-minority borrowers.
According to American Banker, "in a series of private documents … CFPB officials repeatedly acknowledge its methodology could overcount the potential discrimination by firms, but say they prefer that to the alternative where bias is underestimated."
In light of that revelation, Damon Lester, president of the National Association of Minority Automobile Dealers (NAMAD), referenced the Fair Credit Compliance Program developed by NADA, NAMAD, and the American International Automobile Dealers Association (AIADA), and modeled after a program originally implemented by the Civil Rights Division of the Department of Justice.
"We believe there is no room for discrimination in auto financing. That is why we strongly support the Fair Credit Compliance Program as viable solution to both protect consumers and provide fairness to dealers," Lester said. "While we appreciate the CFPB's commitment to rooting out discrimination, our approach, originally recommended by the DOJ, will be much more effective than the arbitrary nature in which the CFPB is currently proceeding."
AIADA Chairman Bradley Hoffman added his thoughts on the matter, as well.
"The CFPB's approach, which unnecessarily hamstrings consumers, is truly regrettable given that a viable solution to fair credit risk that preserves dealer discounts has been in front of them the whole time," Hoffman said. "An array of the industry's leading compliance attorneys have said that the NADA/NAMAD/AIADA Fair Credit Compliance Program is the best way to address fair credit risk while also preserving the dealer discounts that save consumers money.
"Right now, the only reason we can't have both is because of the CFPB, and I think consumers deserve better than what they're currently getting out of Washington, D.C.," Hoffman went on to say.