43% of non-prime applicants are millennials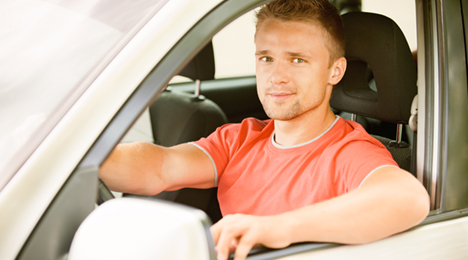 ATLANTA -
FactorTrust chief executive officer Greg Rable regularly receives questions from finance companies that are seeking more information about millennials, and for good reason. FactorTrust indicated that millennials — individuals born after 1980 — make up the largest percentage of non-prime auto applicants at 43 percent.
"If you look at millennials overall and their position today within auto, then you fast forward 10 to 15 years," Rable said, "it will be the segment of their customer base that will be the difference between (finance companies) being successful and not. They want to know as much as possible about them."
Not only do millennials constitute a larger segment of the potential vehicle installment contract applicants finance companies might see, but they also might have a better capacity to remain current on those deals.
Non-prime auto loan applicants make more money than other underbanked consumer loan applicants, according to FactorTrust's special auto edition of the Underbanked Index. In fact, millennial non-prime auto applicants have incomes comparable to Baby Boomer consumer loan applicants.
FactorTrust reported non-prime auto applicants make more on average than underbanked consumer loan applicants. Overall, non-prime auto applicants make $3,287 per month, while consumer loan applicants — individuals who used those funds for other personal expenses and purchases — make an average of $2,937 per month.
When SubPrime Auto Finance News recently asked Rable to examine why so many millennials end up being classified as non-prime, he replied, "It could have been something in their past where they may have not managed their credit obligations in a way that allowed them to maintain a prime credit score. But then it's also market driven.
"As everybody knows over the last five or six years, as the economy has recovered there was a big period of time there between 2008 and to a certain extent even 2011, there were a lot of people right at the prime line or just above the prime who struggled mightily and ended up moving below that prime line," Rable continued.
"What we've seen in the data is a lot of consumers who were historically above the prime line are now below," he went on to say. "They still have the same needs as everybody else. They still have a need for an auto loan. They're employed so they need to get to work. They need as many credit options as other people have. They've just found that over time maybe the non-prime lenders were the better option for them based on their score at that time."
And that credit score doesn't just play a role in underwriting; Rable mentioned the consumer stability component, too. FactorTrust's latest index report showed non-prime auto applicants are more likely to change addresses than consumer loan applicants, while consumer loan applicants are more likely to change phone numbers than auto applicants.
Rable explained that millennials are more open to move from place to place but keep their phone number — likely connected to a mobile device — since "they use it for everything."
He added that FactorTrust's 10 years of experience in the alternative data space shows, "consumer stability has been a pretty substantial predictor of credit risk for underbanked and non-prime consumers from the get-go when we started looking at risk. Having all of our customers contribute their data to us allows us to continue to see who that changes over time."
FactorTrust's latest analysis also touched on employment.
The company found that most non-prime auto and consumer loan applicants are employed in the retail segment, but employment segments split after that, with the second most-common employment segment for auto applicants being government, and quick-serve restaurants for the consumer loan segment.
The largest employer segment of underbanked millennials is retail, with quick-serve restaurants as the second-largest employer.
FactorTrust brought all of this material to the attention of finance companies because Rable insisted that alternative credit data can enhance their underwriting process. FactorTrust boasts a study that determined a finance company can reduce default rates by up to 48 percent by integrating alternative data into its process.
Rable acknowledged that finance companies changing their protocol from traditional underwriting processes is the hurdle the entire industry has yet to clear when it comes to leveraging alternative data.
"We don't ever say replace a big three bureau with us. We always say our data augments big three data in the auto space," Rable said. "It's really valuable to see everything about this consumer. Today the big three don't work with a lot of alternative financial services companies. We have a lot of tradelines on these consumers that the big three bureaus don't have.
"Once lenders understand that aspect and are willing to say that these guys might not have all of the data, once they get over the hump of taking a look at alternative data and understand what it can do for them either by reducing credit risk to helping them fund more loans at scores that maybe they wouldn't have funded in the past and seeing the value of doing that, the actual implementation in a risk model or whatever their underwriting decision process is can be pretty easy and straightforward," he went on to say.
FactorTrust also emphasized that the pool of consumers — especially millennials — using alternative financial services likely isn't going to diminish.
"Based on their age and the time in which they grew up, there is a much larger open view to alternative financial services than older generations," Rable said. "Those older generations grew up saying you had to have a banking relationship for a checking account and a savings account.
"Younger consumers have a more openness to trying new things and looking at alternative financial services as an opportunity because to a certain extent they like the convenience. They like the speed," he went on to say. "They recognize that in some cases the products might be priced differently than the more traditional products. But they like what they get in return."
More key findings outlined in the auto edition of the FactorTrust Underbanked Index can be found by clicking the link below.