60% of banks still unsure how to serve millennials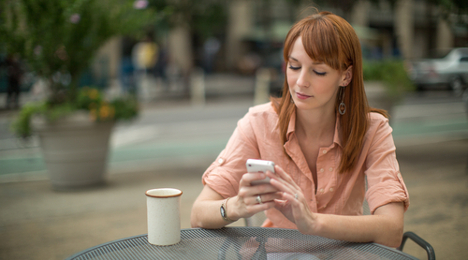 BRENTWOOD, Tenn. -
Along with an inkling about what its auto lending prospects might be, initial findings from the 2015 Growth Strategy Survey orchestrated by Bank Director showed the traditional banking industry may find itself unable to attract what orchestrators called a "decidedly untraditional digital generation."
The survey showed 60 percent of the executives and board members who participated say their bank might not have the right products, services and delivery methods to serve millennials, many of whom are already in their early 30s.
In addition to the generation gap between bank boards and executives, many of them baby boomers, and younger adult consumers, a technology gap exists.
The survey noted 70 percent of bank directors don't use their bank's mobile channel. Even fewer use newer services, such as Apple Pay.
The U.S. Census Bureau announced earlier this year that millennials surpassed baby boomers as the largest segment of the population.
The 2015 Growth Strategy Survey, sponsored by technology firm CDW, revealed how bankers perceive the opportunities and challenges in today's marketplace, and technology's role in strategic growth. The survey was completed by 168 chief executive officers, independent directors and senior executives of U.S. banks with more than $250 million in assets in May, June and July of this year.
Two other key findings included:
— Apple is the nonbank competitor respondents worry about most, at 40 percent. Just 18 percent of respondents indicate their bank offers Apple Pay.
— Bank mobile apps may not keep pace with nonbank competitors. Features such as peer-to-peer payments, indicated by 28 percent of respondents, or merchant discounts and deals, 9 percent, are less commonly offered within a traditional bank's mobile channel. The survey showed 49 percent of respondents indicate their bank offers personal financial management tools.
More survey details about auto segment
According to the survey, only 8 percent of banks that participated believed indirect auto lending was one of its three greatest organic growth opportunities. Just 3 percent of direct auto lending fell into that category.
However, the larger the institution, the higher auto financing climbed on the growth prospect list.
For banks with more than $10 billion in assets, 31 percent of them thought indirect auto lending was one of the top three growth outlets. For institutions with assets between $5 billion and $10 billion, that level came in at 29 percent.
By far where banks surveyed thought their most significant profitability potential might reside in real estate.
A total of 85 percent of respondents see opportunities to grow through commercial real estate loans. Executives and board members also expect to grow through commercial & industrial (C&I) lending, for 56 percent, and residential mortgages, at 45 percent.