7 top F&I execs to lead new relief fund for dealership finance managers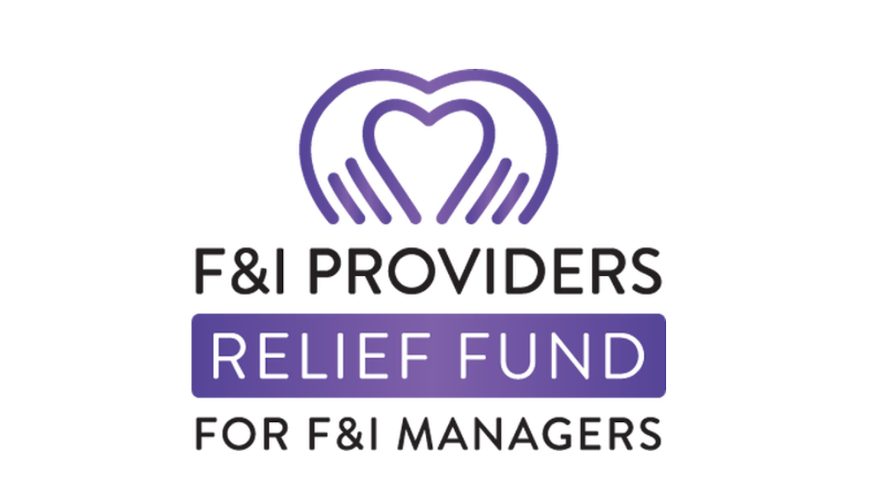 PONTE VEDRA BEACH, Fla. -
With furloughs and layoffs spreading throughout the dealership world because of the coronavirus pandemic, seven top executives at F&I providers banded together to help store finance managers during these challenging times.
This week, a new automotive philanthropy organization — F&I Providers Relief Fund for F&I Managers (F&IPRF) — announced its seven-member board of directors and a $1 million fundraising goal to help professionals in the F&I industry facing hard times.
Founded only two weeks ago by National Auto Care chief executive officer Tony Wanderon, the F&IPRF has brought nearly 20 F&I providers together and has now raised close to $300,000 to provide financial grants exclusively to F&I managers who are dealing with financial hardships due to COVID-19
And that's just the start. The fund has partnered with Changing Lives Foundation, a 501(c)3 non-profit, to administer and help support this effort. Officials explained this relationship allows F&IPRF donors to categorize their donation as a charitable contribution, and it allows F&IPRF to grant monies on a tax-deductible basis in an effort to make an even greater impact.
F&IPRF also named five members and two alternates to its board of directors to assist in reviewing applications and awarding financial assistance grants. Along with Wanderon, this group of industry leaders includes:
— NAE/NWAN CEO Kelly Price
— StoneEagle CEO Cindy Allen
— VAS president Bill Breindel
— Assurant senior vice president Daniel Lenczner
— EasyCare/GWC Warranty president John Lee
— Houlihan Lokey managing director Craig Tessimond
During its first meeting April 21, the board announced a fundraising goal of $1 million. To accomplish this objective, board members said they will reach out to their own network of colleagues to add to the impressive list of companies that have signed on to help those F&I managers in need.
"I thought of the dramatic impact this is not only having on providers, but the dealers and their F&I employees who have supported our companies and our livelihood for years. They all are facing serious challenges and having to enact layoffs, furloughs or make deep cuts in pay for the F&I managers nationwide," Wanderon said in an initial email to a group of fellow company leaders in the industry.
"While we are all focused on our companies, I feel that as a group we could make a difference for many F&I families," he continued.
From that first email, responses started pouring in. Having personally donated $10,000 with a matching contribution from his company, National Auto Care, Wanderon heard back from nearly every company he contacted and raised more than $200,000 in the first couple days, according to a news release.
One of the companies that immediately responded to Wanderon was NAE/NWAN, and Price, who offered to administer the fund under the umbrella of her charity, Changing Lives Foundation.
Price says charitable works are close to her heart and that she was excited to partner with Wanderon on this effort — believed to be the first of its kind in catering specifically to F&I managers.
Thanks to Price and Changing Lives Foundation, the fund quickly established a website where other industry providers can contribute, helping them reach the $1 million goal. The site is also accepting grant applications from F&I managers.
Applications will be reviewed by objective staff members from Changing Lives Foundation before they are submitted for board review. Wanderon and the other board members said they are committed to protecting the anonymity of the applicants, including the concealing of details about their dealership or geographic details to prevent any conflicts.
"We don't want anyone to be faced with bias if an applicant is the F&I manager in one of the dealerships where they do business. We will make the decisions completely free of bias and based truly on need," Wanderon said.
The board will award grants up to $2,000 and hopes that as more providers and other leading companies throughout the F&I industry join in the fundraising efforts, F&IPRF will be able to help as many F&I managers and their families as possible.
F&I managers can visit the site to view qualification criteria and apply for grants. F&I providers also can visit the site to contribute to F&IPRF and view a list of the companies that have contributed to the fund so far at www.changinglivesfound.org/fandiprovidersrelieffund.