APCO Holdings acquires National Auto Care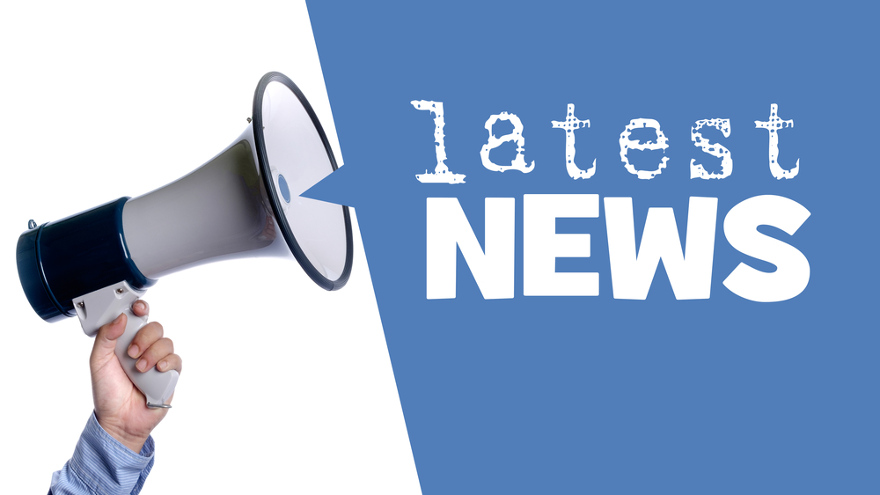 The new year began with major developments in the F&I space.
APCO Holdings, a leading provider and administrator of automotive F&I products and home to the EasyCare and GWC Warranty brands, announced it has acquired National Auto Care (NAC) through a deal finalized on Tuesday.
According to a news release, Scot Eisenfelder stepped down from his role as CEO of APCO Holdings effective with the closing.
"Scot added immense value to this organization during his tenure. We thank Scot for his dedicated leadership and the progress made in this very challenging market," said Finbarr O'Neill, Executive Chairman of APCO Holdings.
The announcement also indicated Tony Wanderon, formerly CEO of National Auto Care now is CEO of the new combined company.
"We look forward to Tony's leadership, leveraging his deep experience in the F&I arena, his demonstrated history of building strong businesses to successfully support auto retail F&I operations, while creating a strong customer-oriented culture," O'Neill said.
O'Neill elaborated about what the combined resources of APCO and NAC could do for dealerships and the F&I industry.
"We are excited by all the benefits that this acquisition brings to APCO. It completes our national footprint, expands our range of products for automobile and RV dealers, adds new segments like powersports, and strengthens our training and business development capabilities to keep us at the forefront of helping dealers, agents and partners maintain F&I profitability as the market returns to a more traditional, competitive state," O'Neill said.
The companies said their shared expertise and complementary offerings will be leveraged to help dealers meet changing market needs, such as the continued emergence of digital retailing and EV sales. APCO and National Auto Care insisted their expansive, combined F&I product suite will allow dealers to capture more revenue through increased sales opportunities, including additional EV offerings, high-mileage products, access to the MotorTrend Certified program and expertise in both RV and powersports industries.
With more than 35 years in business, NAC already provided products and services to thousands of auto, RV, and powersports dealers, credit unions and financial institutions.
"Our teams share many similar philosophies in how our companies operate," Wanderon said. "We are all committed to quality and excellence in everything we do, most importantly taking care of customers, helping them optimize their dealer F&I operations while creating a workplace where our employees feel valued. I am confident that our future is bright."
Through another news release, Lovell Minnick Partners (LMP) shared its perspectives about the development that marked the completion of a successful partnership between the private equity firm focused on investments in financial services, financial technology and related business services and NAC that began just over four years ago.
Over the past four years in partnership with LMP, NAC had rapidly expanded its business through a combination of organic growth initiatives and strategic acquisitions.
Since 2020, NAC completed 21 acquisitions, further diversifying the company into new product lines, geographies, and service offerings. The acquisitions were part of the company's strategic plan to develop a vertically integrated business model, with administration and direct distribution capabilities that allow it to act as a "one-stop-shop" for its dealership and financial partners.
"The resources and support that LMP has provided over the last four years have been instrumental in helping us achieve an ambitious set of growth objectives and differentiate ourselves in a competitive market," Wanderon said in the other news release from LMP. "We are confident that by combining the platform we built with LMP with the deep experience and expertise of APCO, we will create the leading F&I platform in the industry."
Trevor Rich is a partner at LMP.
"We have had a terrific partnership with Tony, Courtney, and the entire NAC team, and we are proud of the growth rate NAC was able to achieve to differentiate itself in a crowded market," Rich said. "Completing 21 acquisitions since 2020 was no small feat and is a testament to the unique platform that the NAC team has built. NAC has become the acquirer of choice in the F&I market and the company's growth story, coupled with its value prop, has attracted many F&I agents and administrators looking to find their next partner to accelerate growth."
Courtney Hoffman served as senior vice president of mergers and acquisitions at NAC.
"We laid out a very ambitious growth plan from the beginning, knowing that we would need to invest heavily in the business to achieve our goals," Hoffman said. "LMP supported us each step of the way, offering both expertise and resources to help us execute on the vision. As we move into the next chapter, we are excited to unite with APCO, which will enable us to achieve the next set of ambitious growth objectives."
Piper Sandler & Co. and Schulte Roth & Zabel LLP advised LMP and NAC in connection with the transaction. Weil, Gotshal & Manges LLP advised APCO in connection with the transaction.