APCO Holdings promotes Eltringham to SVP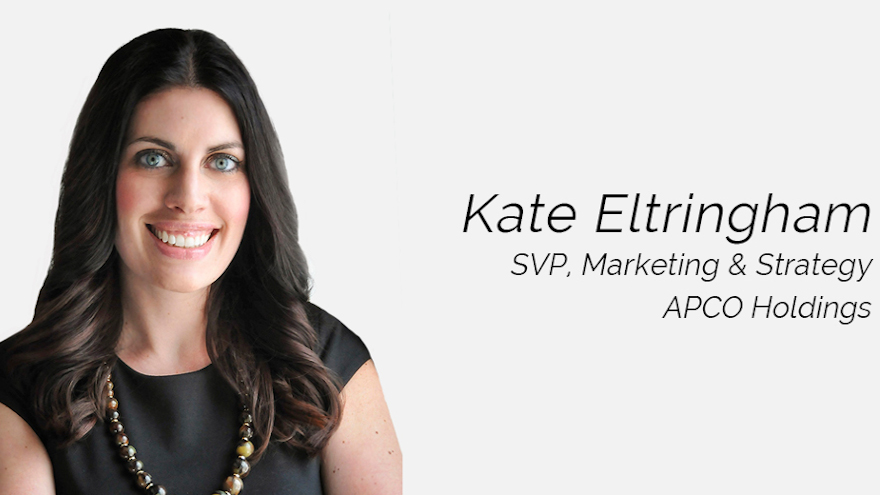 APCO Holdings, a leading provider and administrator of automotive F&I products and home to the EasyCare and GWC Warranty brands, recently announced that Kate Eltringham has been promoted to senior vice president of marketing and strategy.
According to a news release, Eltringham joined APCO in 2013 as director of marketing for the GWC Warranty brand, leading strategic marketing and product initiatives. In 2015, she was promoted to vice president of marketing at GWC and in 2019 her role expanded to vice president of marketing for all APCO Holdings brands.
During her tenure, the company highlighted that Eltringham has led the marketing team on many initiatives that have played an integral role in the company's growth within the industry.
The company said her leadership of the recently aligned marketing and strategy departments will strengthen the organization's ability to look forward and outward to position APCO for continued success.
"Kate joined APCO with a broad range of marketing, analytics, and strategic planning experience and has been instrumental in the company's growth and innovation over the years," APCO Holdings chief executive officer Scot Eisenfelder said. "As we map out our priorities for 2022 and beyond, her deep understanding of our business and the complexities of a changing industry will be invaluable as we continue to execute and build upon our momentum."
An honoree among Auto Remarketing's Women in Remarketing as well as a 40 Under 40 honoree Eltringham previously held progressive roles with CIW Enterprises and InterMetro Industries, a former business unit of Emerson Electric Corp.