ARA highlights inroads by Repo Alliance in DC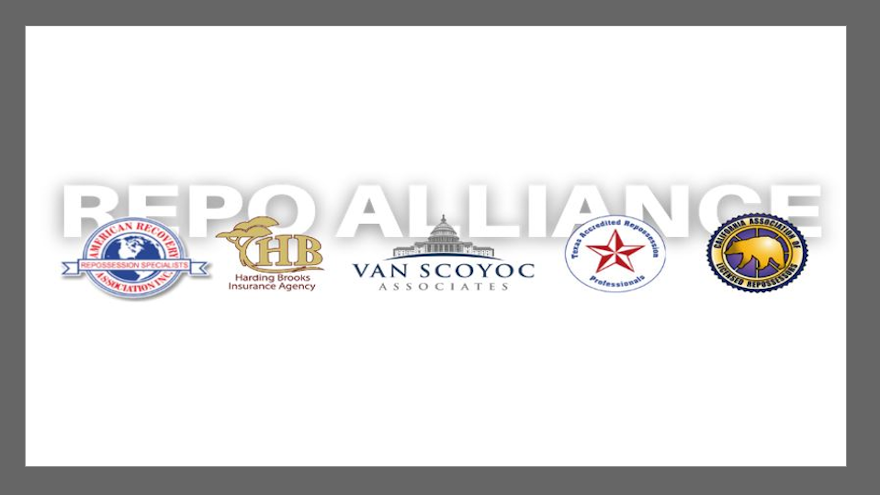 The American Recovery Association (ARA) recently highlighted the successes of the Repo Alliance, a fundraising organization rolled out at the start of the pandemic to boost lobbying and other industry promotion efforts.
From discussions with federal lawmakers and their staffs to a meeting with officials from the Consumer Financial Protection Bureau who are involved with auto financing, ARA said in an association update that the Repo Alliance has "not only focused on preventing bad things from happening to our industry, but also on educating policymakers as to the essential role we play in ensuring consumers have access to credit.
"We have worked hard to make sure that decision makers begin to view us through this lens, and not as an unpopular caricature at odds with their constituents. For the first time in the history of the repossession industry, we have a group completely focused and dedicated to the collateral recovery industry," ARA continued in the industry message.
Since March 2020, the Repo Alliance has educated U.S. Senators about the negative implications of a repossession moratorium and also gave attention on reverse indemnification and imbalances in contracts while monitoring legislation to be sure there would not be any form of restrictions on repossessions.
Following a meeting with the CFPB, ARA mentioned the Repo Alliance also put into motion plans to gather repossession industry data sought by the regulator to help officials understand the repossession costs and potential issues that can result in wrongful repossession.
"The alliance would never claim to take sole credit for every action taken in our space. We welcome and applaud any and all like-minded partners who devote their own time and energy to advancing our shared goals," ARA said. "Undoubtedly, we will only better our chances of success if there are additional voices aligned on these issues.
"What we do know is that all of our work educating members of Congress in meetings and with our industry specific materials over the last two years has undeniably helped to inform and provide a base of concern that now exists and is growing on the Hill," the association continued. "We worked consistently and diligently to make them aware of an industry many told us they had never heard from or met with before, planting the seeds necessary to begin a trusted dialogue.
"In the end, we would hope that all engaged in these efforts would be less focused on claiming credit and instead join forces where we can to applaud these Senators questioning of Rohit Chopra's inflammatory and tunnel visioned statements," ARA went on to say. "We are stronger if we all work to support our shared goals.
"From our end, the Repo Alliance is committed to the path we are on of sustained federal engagement to protect and advance our industry's priorities because the one thing we can guarantee you — and we have said it a hundred times — is the old Washington adage: 'If you are not at the table, you are on the menu,'" the association added.
The Repo Alliance and a host of other matters are likely to be discussed when ARA hosts the North American Repossessors Summit on June 21-22 in Denver.
More details about the event organized under the theme, "Repo in the Rockies – Together, We Can Move Mountains," can be found at reposummit.com.