ARA launches whitepaper series called 'Repossession Matters'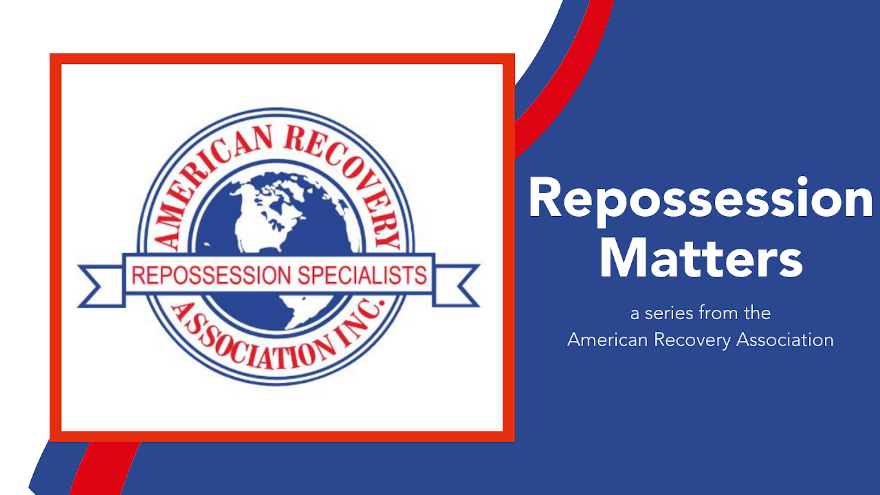 IRVING, Texas -
The American Recovery recently rolled out its latest informational initiative since the coronavirus pandemic began.
The newest project is a new whitepaper series titled, "Repossession Matters," as ARA said it will be addressing issues and presenting revenue models to allow for repossession agencies to operate in a viable and sustainable manner.
"In light of the ongoing struggles in our industry, now magnified by the pressure of COVID-19, ARA has been assessing, researching and creating content in order to put forth a clear argument for radical change within the pricing structures of our industry. These changes are long overdue and will ultimately benefit all parties throughout the industry," ARA said.
"For many years now, we have been bankrupting ourselves thanks to the inability of repossession agents, lenders and forwarders to come together and address issues head-on," the association continued.
"The goal of the Repossession Matters series will be to raise understanding among us and lead with one clear voice as an industry — something that up until this point has not been achieved," ARA went to say.
The opening segment focuses on what the association described as the "true" cost and potential risk surrounding personal property fees.
"Every day, members of our industry put themselves at risk handling potentially hazardous materials from recovered vehicles and dealing with personal property from repossessed vehicles is one of the most difficult aspects of the recovery professional service, making it even more important to charge the correct fees for handling belongings," ARA said.
"At ARA, we are confident that by combatting challenges with the entire industry in mind, we can bring about mutually beneficial industry changes and unify our voice as one," the association added.
The opening series segment can be found on this website.