ARA postpones annual convention, NARS 2020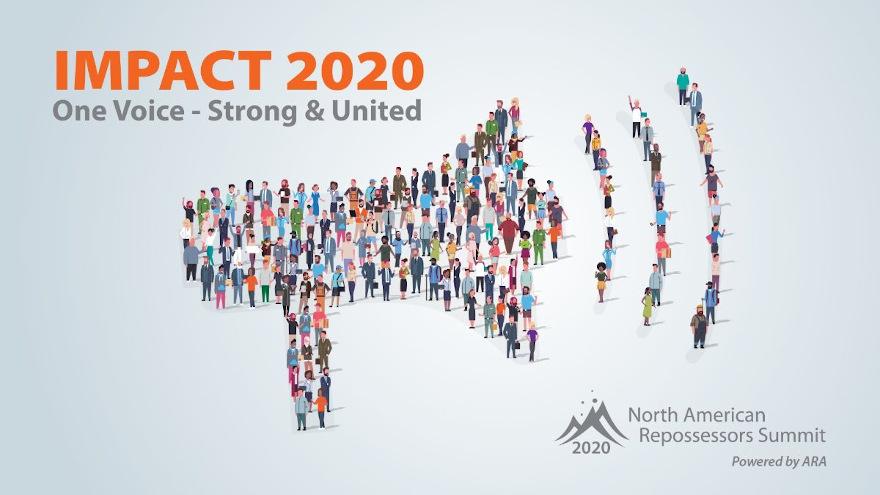 IRVING, Texas -
Add the North American Repossessors Summit (NARS) to this list of industry events being forced to modify its schedule due to the increased risk associated with COVID-19.
The American Recovery Association sent a message late on Thursday, saying the organization will be postponing the ARA annual convention and NARS 2020. The 56th annual convention now will be held on Sept. 30, followed by NARS 2020 on Oct. 1-2.
NARS 2020 originally was scheduled for May 7-8 in Irving, Texas.
"We understand the unique obstacles business owners in our industry are currently facing during this time of change and consolidation," ARA president Dave Kennedy said in the message. "Now more than ever, we know it's important for the industry to unify forces, establish industry standards and address concerns.
"However, as the committee continued to monitor the COVID-19 outbreak over the past week, it became clear that we must take immediate action to protect the health and safety of our attendees," Kennedy continued.
Earlier on Thursday, organizers of the Conference of Automotive Remarketing have postponed the 2020 CAR Conference, originally scheduled for later this month in Las Vegas.
For individuals who have registered as an attendee, as well as sponsors and exhibitors, ARA said registrations will automatically transfer to the new fall dates, eliminating the need to re-register.
If potential attendees have not yet registered at all, ARA said regular registration prices will be extended until Aug. 7.
If you have specific questions about the 2020 ARA Convention or NARS, the association said to send messages to homeoffice@americanrecoveryassn.org.
ARA added that it will continue to provide more details about its events in the coming weeks.
With unity at the forefront of our mission, we look forward to providing you with incredible events this fall that safely bring together recovery professionals from all over the country," Kennedy said.
"Please continue to uphold the latest safety guidelines and precautions during this time, and we promise to do the same," he went on to say.