AutoPayPlus makes second executive move to reinforce finance leadership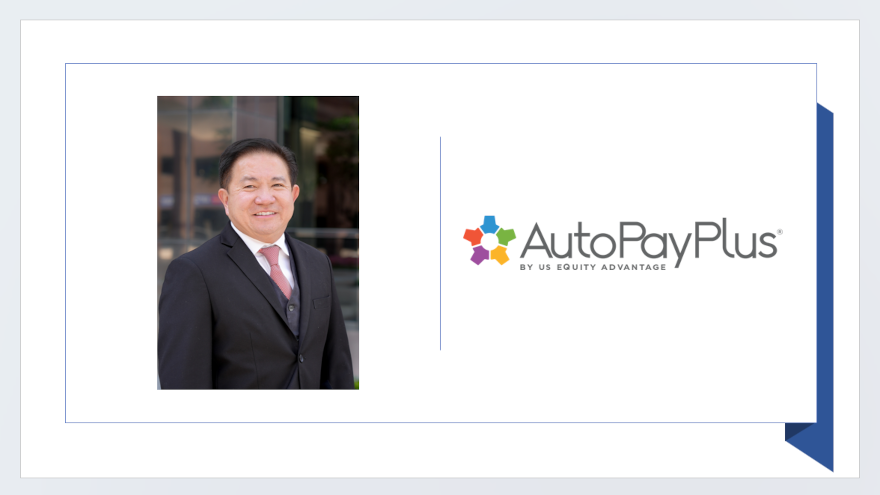 AutoPayPlus by US Equity Advantage made its second executive move in the past two months, announcing this week that David Lee has joined the company as director of finance and controller.
In this role, AutoPayPlus said Lee will be responsible for overseeing the company's finance and compliance departments, ensuring the necessary resources and disciplines are in place to support continued growth.
"David brings to our leadership team expansive experience in the areas of financial analysis, budget planning and forecasting, and internal controls and compliance," AutoPayPlus CEO Robert Steenbergh said in a news release.
In July, AutoPayPlus made another hire associated with its finances, welcoming Donald Retreage Jr. to its leadership team as chief financial officer.
Meanwhile, Lee has more than 20 years of financial management experience with global corporations including Siemens Energy where he served as an analyst and senior commercial project manager for multiple Latin American ventures exceeding $400 million.
Lee also spent time in roles outside of finance as a strategic business manager promoting remote digital solutions to customers in the oil and gas industry.
"I am thrilled to join the AutoPayPlus family with its stellar reputation for industry-leading innovations and superior service, and I look forward to working alongside Chief Financial Officer Donald Retreage Jr. to lead the company financially into the future," Lee said.