Average amount financed for new & used hits new record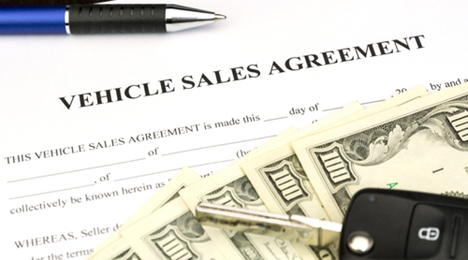 SCHAUMBURG, Ill. -
The amount of debt consumers are absorbing to acquire a new or used vehicle reached record highs during the fourth quarter, according to the latest State of the Automotive Finance Market report from Experian.
With consumers turning to longer-term contracts to help reduce costs of monthly payments, Experian reported on Thursday the average contract amount for a new vehicle reached a record high of $30,621 in Q4 2016. The average finance amount for a used vehicle also reached record levels, jumping from $18,850 in Q4 2015 to $19,329 in Q4 2016.
The report also showed the number of consumers opting for contracts with terms of 73 to 84 months on their new vehicles increased from 29 percent in Q4 2015 to 32.1 percent in Q4 2016. In the used-vehicle market, Experian found there was an increase in 73- to 84-month loans from 16.4 percent in Q4 2015 to 18.2 percent in Q4 2016.
"With the average loan amount for new and used vehicles hitting all-time highs, we are seeing the need for affordability drive consumer purchasing behavior," said Melinda Zabritski, Experian's senior director of automotive finance.
"Our latest research shows an $11,000 gap between the average loan amount on a new and used vehicle — the widest we have ever seen," Zabritski continued. "This upward trend is causing many consumers to find alternative methods like extending loan terms, getting a short-term lease or opting for a used vehicle to get what they want while staying within their monthly budget."
For consumers who still want to drive something new, Experian computed that leasing a new vehicle costs an average of $92 less per month compared with financing. The average monthly payment for a new leased vehicle is $414, versus $506 per month for a new-vehicle purchase.
The number of consumers who chose to lease a new vehicle increased slightly from 28.87 percent in Q4 2015 to 28.94 percent in Q4 2016, according to Experian's report.
Delinquency on the rise, too
Another key finding in the report is the increase in delinquency rates year-over-year. Experian indicated 30-day delinquencies inched up slightly from 2.42 percent in Q4 2015 to 2.44 percent in Q4 2016, while 60-day delinquencies increased from 0.71 percent to 0.78 percent.
In response to these increases in delinquencies, Experian asserted that finance companies continue to adjust their underwriting strategies by shifting more contracts toward customers with better credit.
For new-vehicle financing, the average credit score moved from 712 in Q4 2015 to 714 in Q4 2016. For used-vehicle contracts, the average credit score jumped 5 points from 649 in Q4 2015 to 654 in Q4 2016.
Overall, Experian said financing to deep-subprime and subprime customers decreased from 22.05 percent of the total lending market in Q4 2015 to 20.82 percent in Q4 2016. Financing to prime and super prime customers jumped from 57.86 percent in Q4 2015 to 59.41 percent in Q4 2016.
"Delinquencies are always an important indicator of the overall health of the automotive lending market, but it's equally important to watch how lenders react when they see a rise," Zabritski said.
"The shift to a higher percentage of prime and subprime customers is a natural consequence of the slight growth in delinquencies," she continued. "Overall, we are still looking at a very healthy lending market."
The report also showed that used vehicle financing grew to 41.85 percent in the super prime consumer segment, an increase of 5.4 percent year over year. Moreover, franchised and independent vehicle dealers saw their biggest year-over-year increases in super prime consumer lending, with 5.91 percent and 13.8 percent, respectively.
Other key findings for Q4 2016:
—Total open automotive finance balances reached a record high $1.072 trillion in Q4 2016, up from $987 billion in Q4 2015; however, year-over-year growth is continuing to slow.
—Banks lost market share of total vehicle financing, dropping from 35.6 percent in Q4 2015 to 32.9 percent in Q4 2016.
—Credit unions and captives increased market share of total vehicle financing, growing to 19.1 percent and 28.4 percent, up from 18 percent and 27.8 percent, respectively.
—The average monthly payment for a new-vehicle contract was $506, up from $493.
—The average new-vehicle lease payment was $414, up from $412.
—The average monthly payment for a used-vehicle contract was $364, up from $359.