BillingTree completes examination for SSAE No. 16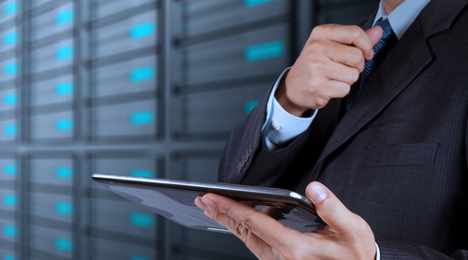 PHOENIX -
SubPrime Forum exhibitor BillingTree recently completed its examination in conformity with Statement on Standards for Attestation Engagements (SSAE) No. 16, Reporting on Controls at a Service Organization for the period from May 1 of last year through April 20 of this year.
Completion of the SSAE 16 Type II examination indicates that selected BillingTree processes, procedures and controls have been formally evaluated and tested by an independent accounting and auditing firm. The examination included the company's controls related to:
— Physical security
— Computer operations availability
— Information security
— Application development maintenance and documentation
— Data communication
— Client setup and maintenance
— Transaction processing and transaction reporting.
This is the latest compliance accreditation for BillingTree. Earlier this year the company successfully passed the PCI-DSS audit under the new PCI 3.0 standards.
BillingTree also holds an A+ rating by the highly respected Better Business Bureau (BBB) and has completed the latest HIPAA Security Assessment in line with the HIPAA security rule.
Officials explained SSAE 16 is designated by the U.S. Securities and Exchange Commission as an acceptable method for a user entity's management to obtain assurance about service organization internal controls without conducting additional assessments.
In addition, the requirements of Section 404 of the Sarbanes-Oxley Act of 2002 make SSAE 16 reports even more important to the process of reporting on effective internal controls by public companies.
BillingTree vice president of technology Melissa Kirk highlighted A SSAE 16 examination is widely recognized because it represents that a service organization has been through an evaluation of their control activities as they relate to an audit of the financial statements of its customers.
Kirk added a Type II report not only includes the service organization's system description, but also includes detailed testing of the design and operating effectiveness of the service organization's controls.
"Our successful SSAE 16 examination demonstrates BillingTree's commitment to ensuring our service operations are well controlled and in-line with industry best practices across accounting, audit and information security," Kirk said. "Yet again our well governed environment has been audited by an independent third party and found to be robust, transparent and consistent.
"BillingTree's 2015 ARM Industry Technology and Operations survey found that 84% of respondents said they rely on their payment processing partners to provide service support to their management and operations," Kirk went on to say. "This is why BillingTree places the highest priority on tightly controlled operations across our organization."
BillingTree will be highlighting its salutation in the exhibit hall for the SubPrime Forum, which is part of Used Car Week, the industry leading series of events that includes the CPO Forum, the Re3 Conference and the National Remarketing Conference. It all takes places at the Phoenician in Scottsdale, Ariz., on Nov. 16-20.
To join the group of exhibitors before space runs out, contact conference chairman Bill Zadeits at (800) 608-7500 or bzadeits@autoremarketing.com or go to www.usedcarweek.biz.