Capstreet-backed Informativ names Lang as COO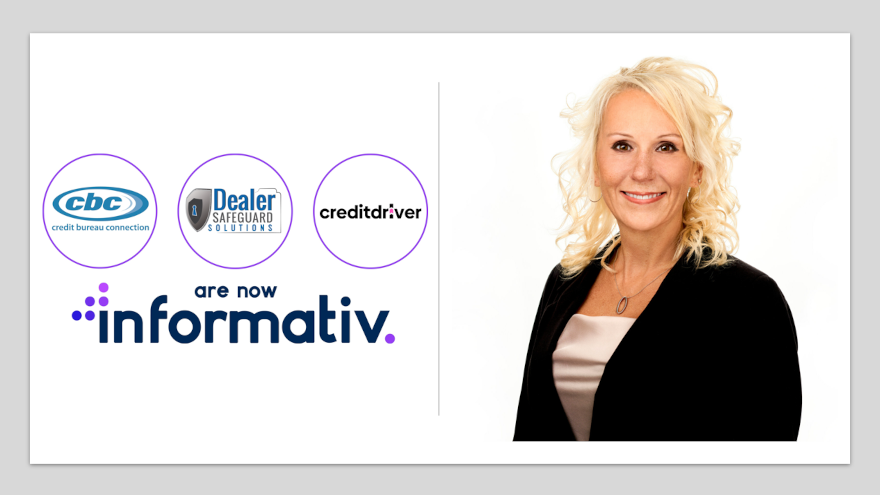 This week, Informativ announced that Kimberly Lang has joined the company as chief operating officer.
The provider of credit-focused lead generation, credit report and compliance solutions to automotive dealers, finance companies and other clients said Lang is assuming the position previously held by Darin Larsen, one of the company founders who is taking on a new strategic role as managing partner of credit services.
Informativ is backed by Capstreet, a Houston-based lower middle market private equity firm.
Prior to joining Informativ, Lang served as executive vice president of Entrata, as well as CEO of Entrata's subsidiary EntrataPay, where she was responsible for Entrata's fintech solutions.
"Kimberly's extensive operational experience and long track record of driving transformation in SaaS markets make her the perfect choice to help support Informativ's growth initiatives," Informativ CEO David Carner said in a news release. "Her familiarity with technology integration and her commitment to the customer experience are critically important as we seek to expand our capabilities to meet the evolving credit and compliance needs of our clients and their customers."
Previously, Lang was executive vice president of Inhabit's Vacation division, and chief business officer at CheckAlt. She also served as senior vice president of consumer solutions for RealPage and as CEO of RealPage's wholly owned subsidiary for its payments services business.
"Informativ has created a complete and proactive credit and compliance solution, and I'm excited to be part of the company's next phase as a member of its leadership team," Lang said. "I look forward to supporting Informativ's continued focus on innovation to better serve our clients and improve their experience."
As managing partner of credit services, Larsen will focus on the company's Credit Bureau Connection business. He will focus on compliance, maintaining and enhancing Informativ's relationships with the credit bureaus and other partners, and identifying new business opportunities for the company.
"We also acknowledge the contributions Darin has made to bring Informativ to where we are today, and we look forward to the experience he will continue to bring to our company in his new capacity," Carner said.