CFPB turns attention to what it calls 'junk fees'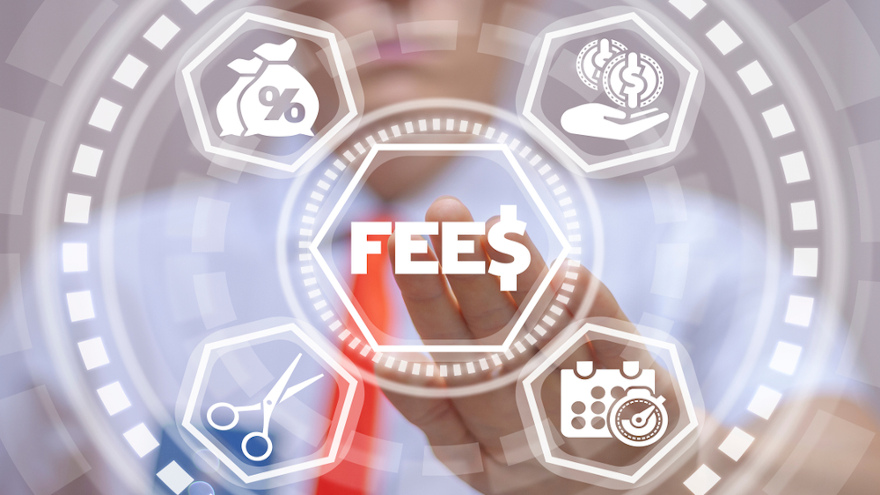 WASHINGTON, D.C. -
The Consumer Financial Protection Bureau (CFPB) launched an initiative on Wednesday in connection with what the federal regulator called "exploitative junk fees" charged by banks and financial companies.
The CFPB said through a news release that it's making this request so the public can share input that will help shape the agency's rulemaking and guidance agenda, as well as its enforcement priorities in the coming months and years.
"Many financial institutions obscure the true price of their services by luring customers with enticing offers and then charging excessive junk fees," CFPB director Rohit Chopra said. "By promoting competition and ridding the market of illegal practices, we hope to save Americans billions."
As part of its request for comment, the CFPB said it is interested in origination and servicing fees for auto financing as well as for student loans, installment loans, payday loans and other types of loans.
"For example, some servicers charge fees to reschedule payment dates or make online or phone payments," the CFPB said in the request. "Loan originators often charge application fees and some even charge to receive loan proceeds in an expedited manner."
Consumer Bankers Association president and chief executive officer Richard Hunt pushed back at some of the initial assertions made by the CFPB, using some colorful analogies and descriptions.
"This is fuzzy math at its best and political theater at its worst, and another attempt by the bureau to fearmonger without any credible data to back it up," Hunt began in a statement. "The reality is, despite their claims to the contrary, overdraft fees as a percent of total revenue across the industry made up less than 2% in 2019. To best serve America's families and small businesses, the bureau has a responsibility to communicate with clarity and precision – not with overblown rhetoric to attack one industry.
"America's leading banks engage in rigorous underwriting practices and are required by law to have clear and conspicuous disclosure of material terms and conditions, aimed at empowering consumers to make informed financial decisions," Hunt continued. "Fintechs, which represent a sizable and growing segment of the financial marketplace today, often do not abide by these same standards — serving as further impetus for the Bureau to expand its oversight to these firms and mitigate the growing risk they pose to hardworking families.
"The well-regulated, well-supervised banking industry is also among the most competitive in the world," Hunt went on to say. "Consumers benefit from the ability choose one of the nation's nearly 5,000 banks to meet their financial needs. The bureau should be focused on seeking feedback from and working in tandem with banks — the very people on the frontlines interacting with customers everyday — to recognize the value these products and services have in the lives of the people we are all working to serve."
Also chiming in on the situation was the American Financial Services Association (AFSA), which is preparing to host its Vehicle Finance Conference in person again beginning on March 7 in Las Vegas.
Through a blog post, AFSA made its stance clear about this particular CFPB initiative.
"We are all for transparency, so we think it's important, but we also think it's important that in discussing such regulatory matters the focus be on the causes, as well as the effects," AFSA said.
"The cause of the so-called 'fee economy' that the CFPB and other regulatory agencies talk about has developed largely because regulatory agencies at the federal and state level over the decades continue to impose new regulations and policies that add new costs for businesses," the association continued.
"The effect of the regulatory imposition is the fee, so it's interesting that the CFPB has decided to look at the effect it or other regulatory bodies may well have caused. After all, if not for new regulatory reporting requirements or regulatory policy implementations, many fees would not exist or be necessary," AFSA continued.
The association touched on one other element when closing its first comment about the regulatory endeavor.
"We would add another point. The CFPB refers to 'illegal practices' without being particularly clear on what that term refers to," AFSA said. "Almost certainly consumers don't like the fees imposed as the result of regulatory requirements, but that doesn't make them 'illegal.'
" A regulatory agency putting out a blanket statement about illegal activity — but then listing many legal practices — is unhelpful at best and deliberately misleading at worst. Such hotly charged rhetoric obscures the worthy goal of shining a light on the root causes of such fees and the effects they have on consumers and businesses alike," AFSA went on to say.
Nonetheless, the bureau insisted that financial institutions and other companies across the U.S. economy are increasingly charging inflated and back-end fees to households and families. The regulator contended that this new "fee economy" distorts a free market system by concealing the true price of products from the competitive process.
"For example, hotels and concert venues advertise rates, only to add 'resort fees' and 'service fees' after the fact. And fees purportedly charged to cover individual expenses, like paperwork processing, can often greatly exceed the actual cost of that service," the CFPB said in its news release.
The CFPB went on to note that it is interested in hearing about people's experiences with fees associated with their bank, credit union, prepaid or credit card account, mortgage, loan, or payment transfers, including:
— Fees for things people believed were covered by the baseline price of a product or service
— Unexpected fees for a product or service
— Fees that seemed too high for the purported service
— Fees where it was unclear why they were charged
The CFPB added that it is also interested in hearing from small business owners, non-profit organizations, legal aid attorneys, academics and researchers, state and local government officials, and financial institutions, including small banks and credit unions.
"The CFPB will strive to strengthen competition in consumer finance by using its authorities to reduce these kinds of junk fees," the bureau said. "To craft rules, issue industry guidance, and focus supervision and enforcement resources to achieve this goal, the CFPB is seeking input from the public.
"Public comments provide valuable insights that allow the CFPB to target the most pressing needs and concerns, including uncovering potential illegal practices or fees," the regulator went on to say.