Credit Acceptance faces subpoenas, new lawsuit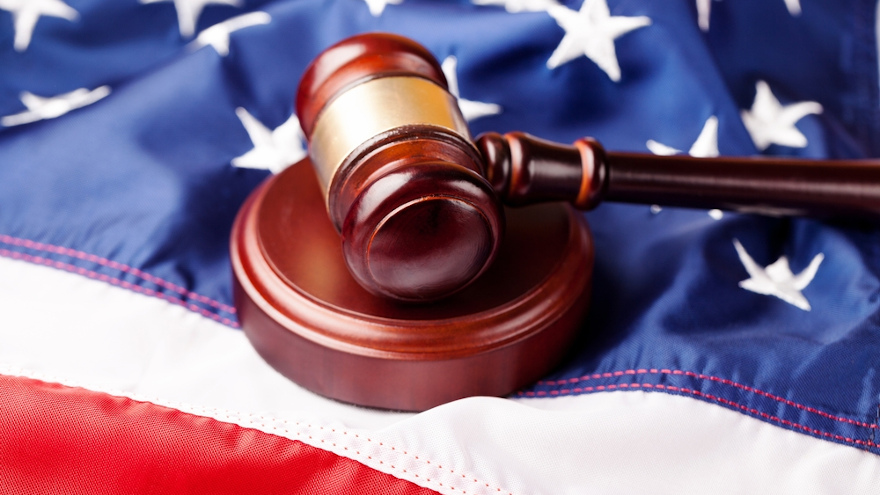 BOSTON and SOUTHFIELD, Mich. -
Credit Acceptance's legal team is facing a host of challenges from state attorneys general nowadays.
Earlier this month, the company acknowledged it received subpoenas from the AGs in Maryland and New Jersey. Then on Monday, Massachusetts attorney general Maura Healey filed a lawsuit against the finance company that specializes in the subprime market.
When recognizing the arrival of the subpoenas through a filing with the Securities and Exchange Commission, Credit Acceptance said, "We are cooperating with these inquiries and cannot predict the eventual scope, duration or outcome at this time. As a result, we are unable to estimate the reasonably possible loss or range of reasonably possible loss arising from these investigations."
Back on March 18, 2016, Credit Acceptance said it received a subpoena from the Maryland attorney general related to the company's repossession and sale policies and procedures in the state of Maryland. Then on April 3, the finance company said it received another subpoena from the Maryland AG in connection with the company's origination and collection policies and procedures in the state of Maryland.
Then on Aug. 11, yet another subpoena from Maryland's AG was received by Credit Acceptance, which said in the SEC filing that it most of the requests contained in the previous subpoenas, making additional requests, as well as expanding the inquiry to include 39 other states, including: Alabama, Alaska, Arizona, Arkansas, California, Connecticut, Delaware, Florida, Georgia, Hawaii, Illinois, Indiana, Iowa, Kansas, Kentucky, Louisiana, Maine, Michigan, Minnesota, Nebraska, Nevada, New Hampshire, New Jersey, New Mexico, North Carolina, North Dakota, Ohio, Oklahoma, Oregon, Pennsylvania, Rhode Island, South Carolina, South Dakota, Tennessee, Texas, Utah, Virginia, Washington and Wisconsin along with the District of Columbia.
New Jersey's attorney general also sent its own subpoena to Credit Acceptance on Aug. 11, according to the company.
And then on Monday, the Massachusetts attorney general ramped up the legal activities with a lawsuit against Credit Acceptance for allegedly the company provided unfair and deceptive auto financing to thousands of Massachusetts consumers, providing investors with false or misleading information regarding auto securities they offered and engaging in unfair debt collection practices.
The complaint, filed in Suffolk Superior Court, alleges that since 2013, Credit Acceptance failed to inform investors that the company topped off the pools of loans that they packaged and securitized with higher-risk loans, despite claiming otherwise in disclosures to investors.
The complaint also alleges that Credit Acceptance has made high-interest subprime auto finance contracts with Massachusetts residents that the company knew customers would be unable to repay, in violation of state law.
Healey contends that while the company profited, contract holders experienced ruined credit, lost vehicles or down payments and were left with an average of approximately $9,000 of debt,
Additionally, Healey alleges that Credit Acceptance customers were subject to hidden finance charges, which resulted in contracts exceeding the usury rate ceiling of 21% mandated by state law.
"This company made unaffordable and illegal loans to borrowers, causing them to fall into thousands of dollars of debt and even lose their vehicles," Healey said in a news release. "We are taking a close look at this industry and we will not allow companies to profit by violating our laws and exploiting consumers."
In its lawsuit, the AG's office also alleges that the company took excessive and illegal measures to collect debt from defaulted contract holders, including sending faulty notices to customers with repossessed vehicles, harassing consumers with unlawfully repetitious collections calls and overcharging consumers on their deficiencies.
The state is seeking relief for Massachusetts customers harmed by these alleged practices, as well as civil penalties and injunctive relief.
This lawsuit is part of Healey's review of securitization practices in the subprime auto market — an industry-wide investigation that her office said remains ongoing.
Last year, Exeter Finance paid more than $5.5 million for its role in what the Massachusetts attorney said was financing unfair, subprime auto financing. And previously, the AG's office secured $22 million from Santander Consumer USA for its role in financing subprime contracts for Massachusetts residents.
This matter involving Credit Acceptance is being handled by Healey's Insurance and Financial Services Division.