Despite tie vote, CFPB director nominee advances in Senate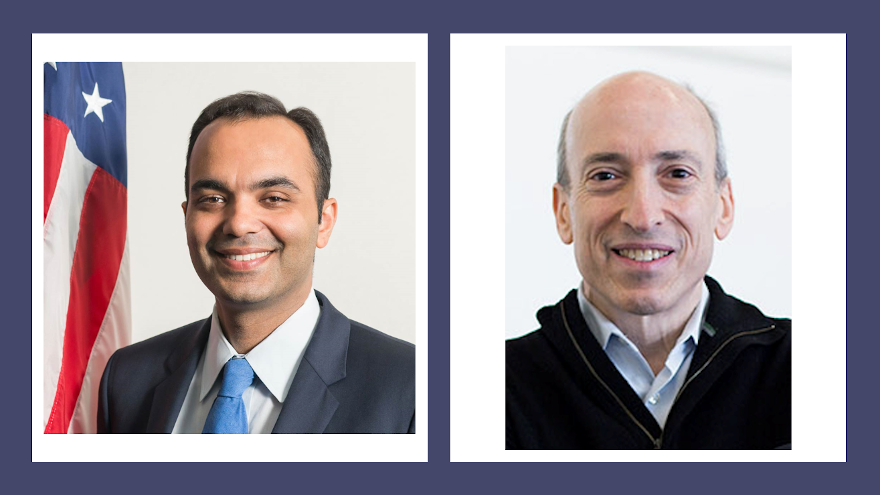 WASHINGTON, D.C. -
Vehicle traffic might be flowing faster on the Capital Beltway because multitudes of federal employees continuing to work from home. However, the process to confirm President Biden's nomination to be the director of the Consumer Financial Protection Bureau showed that gridlock on Capitol Hill is as snarled as ever.
On Wednesday, the vote by U.S. Senate Banking Committee members involving CFPB director nominee Rohit Chopra finished in a 12-12 tie. But Chopra's nomination still will move on to the Senate floor for a later vote by the entire upper chamber.
Banking Committee chair Sen. Sherrod Brown, an Ohio Democrat, pointed out that Chopra received a unanimous approval vote by the committee in 2018 on his way to becoming a commissioner at the Federal Trade Commission. Brown also mentioned Chopra has voted with Republican-appointed FTC commissioners more than 90% of the time.
"Mr. Chopra is nominated to lead the Consumer Protection (Financial) Bureau at a time when the agency is needed more than ever to help struggling families weather the economic fallout from the COVID-19 pandemic," Brown said during Wednesday's proceedings. "Just last week, the CFPB issued a report warning that more than 11 million families are at risk of losing their home.
"We have also seen the American people reach out in record numbers to the CFPB with complaints about credit reporting companies, banks, and debt collectors," Brown continued. "No one should have their financial future ruined because of a global pandemic outside any family's control.
"I'm confident Mr. Chopra will be equally willing to engage with members of both parties," Brown went on to say. "And he has a strong record of standing up for small businesses and American manufacturers that are harmed by abusive and anti-competitive practices by foreign companies, or by Big Tech companies like Amazon and Facebook.
"I have heard members raise concerns that he's 'anti-business' — but there's nothing anti-business about that record," Brown added.
Meanwhile, the committee's ranking member and a Pennsylvania Republication, Sen. Pat Toomey, was among the dozen lawmakers to vote against Chopra's nomination.
"Based on commissioner Chopra's record, I'm deeply concerned that he'd return the CFPB to the hyper-active, law-breaking, anti-business, unaccountable agency it was under Obama administration," Toomey said.
"At the CFPB and FTC, he's taken aggressive anti-business stances. And we know from his statements and writings that he favors unaccountable regulators with vast powers," Toomey continued. "Nothing commissioner Chopra said at his hearing—or since—has alleviated my concerns.
"For example, I asked him in a question for the record whether there was a single CFPB enforcement action or rule that he believed was too burdensome or punitive," Toomey went on to say. "Even though he spent five years in a leadership position at the CFPB, he could not identify a single one, despite the well-known evidence that CFPB's actions limited consumer choice, drove up the cost of credit, and hamstrung job creators through overregulation.
"I am also troubled by his past accusation that my colleagues and I who support structural accountability for the CFPB are 'shilling for predatory lenders,' and that 'there's no real good argument for it other than representing those who are essentially breaking the law,'" Toomey added. "When I asked him about this statement at his hearing he responded, in part, by continuing to defend the CFPB's unaccountable structure."
Also during Wednesday's hearing, the Senate Banking Committee voted to approve Biden's nomination to oversee the Securities and Exchange Commission. The 14-10 vote advanced the process to install Gary Gensler to run the SEC.