DriveItAway partners with DigiSure to smooth insurance processes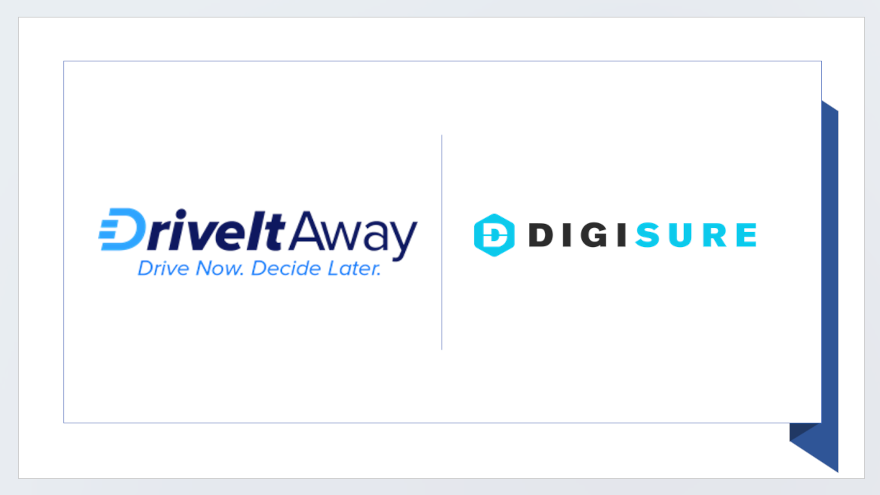 BuyAutoInsurance.com recently shared research about uninsured motorist (UM) and underinsured motorist (UIM) insurance coverage, reporting that 13% of American drivers either have inadequate auto insurance coverage or none at all.
To help turn those kinds of trends, DriveItAway Holdings announced a partnership this week with DigiSure, a Protection-as-a-Service platform providing screening, insurance management and claims handling.
The DriveItAway platform was created for dealers to enable all consumers, regardless of credit score or cash down payment, to drive and buy a vehicle tailored to the individual's choice.
By design, the program is geared to solve two of the biggest impediments for all buyers of electric vehicles, namely the higher upfront cost which is spread out while driving on a DriveItAway subscription, and the question of suitability or range anxiety.
The DriveItAway program allows for an unlimited "test drive" with the option to purchase available at any time with money paid in going towards the purchase price.
The partnership gives DriveItAway the confidence to add subscribers without increasing the risk of theft or other losses. DigiSure's comprehensive screening process checks for identity and fraud, criminal history, insurance risk, and a subscriber's ability to meet their financial commitments.
"With DriveItAway, 'EVs for Everyone' is not just jargon, it's our company mission. DigiSure's comprehensive digital screening platform will broaden the immediate onboarding of subscribers, looking beyond credit score or availability of down payment," DriveItAway founder and CEO John Possumato said in a news release.
"DigiSure screening is a foundational part of growing a safe platform that connects interested drivers with inventory at dealerships to increase EV access and ownership to an underserved but deserving market," continued Possumato, who is among the speakers on the docket for Used Car Week, which begins on Monday in San Diego.
DigiSure partners with innovators in the mobility, home rental, and shared economy who are reinventing the way consumers have access to vehicles and short-term housing by providing turnkey solutions for screening, underwriting, insurance, and claims. This is the third company to work with DigiSure on EV subscriptions and rentals.
"We are proud to help DriveItAway proactively manage their risk as they expand their dealer partnerships and locations," DigiSure CEO Mike Shim said. "Our screening process allows them to meet consumer demand for EV inventory from dealers while ensuring that interested borrowers have already been screened and can use their recent and relevant driving and payment history to access lenders."