From the editor: What's your car's name?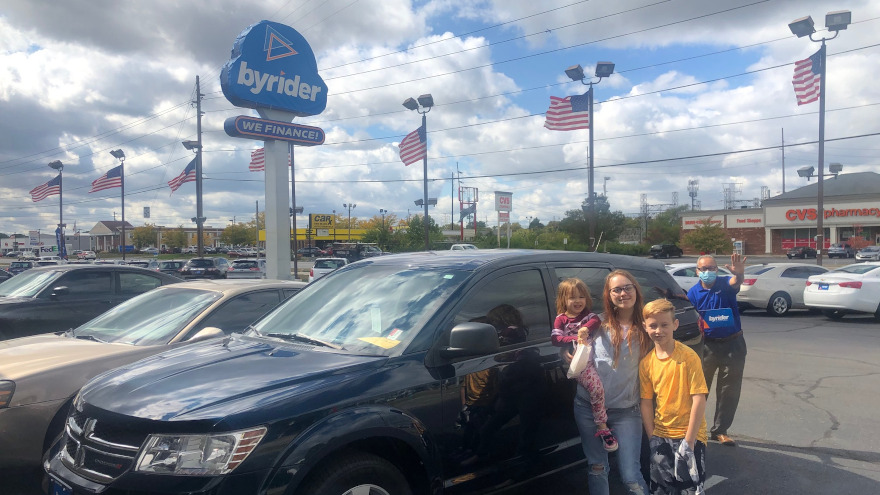 CARY, N.C. -
Perhaps if finance companies wanted to expand their customer databases even more, what Byrider commemorated on Friday might give providers an opportunity.
To go with columns already in place for the customer's address as well as the VIN, another segment could list names like Harry, Bonnie and Big Blue.
Byrider sent me a message this week saying they were celebrating National Name Your Car Day, prompting me to ask what triggered the chain of buy-here, pay-here dealerships to roll out a campaign that even has hashtag for social media — #ByriderNameYourCarDay.
"We are always looking for fun ways to celebrate our customers at Byrider and purchasing a vehicle is usually such a happy time for people. It seems like there's just about a day for everything now, and we thought this was a perfect way to combine what we do with one of those 'national days,'" Byrider chief marketing officer Walter Scott told me via email.
"Every day, we get to experience first-hand the impact a vehicle can have on a customer's life, truly becoming almost like a member of their family as soon as they drive off the lot," Scott continued. "Name Your Car Day is a fun opportunity to celebrate our customers, their new 'family member' and what we do, which is helping people move forward."
Scott's reply got me thinking that indeed our vehicles often are like part of the family. In my household, my primary driver is a Toyota RAV4 named Terry. My wife's vehicle is a Toyota 4Runner named Katrina. Previously, we wrung every bit of life out of a Honda Accord named Harry, who expired after nearly 16 years of operation and almost 300,000 miles.
Some of my Cherokee Media Group colleagues also have dear four-wheeled family members, too. Or a vehicle that brings back fond memories
SubPrime Auto Finance News publisher Amanda Dunlap has Bonnie, her Barcelona Red Metallic Toyota 4Runner named in reference to famous red-haired singer Bonnie Raitt. Auto Remarketing Podcast executive producer Matt Rice used to drive Big Blue, a Dodge Magnum with impressive aftermarket wheels.
Scott shared his perspective about the unique connection of the owner to a vehicle to create a special name for it.
"It says so much and often brings back that great feeling of owning your very first car. We love that people are connected to their car," Scott told me.
"Vehicles empower drivers and give them freedom. Whether the car is getting them to an essential job that provides for their family or to a loved one's house for a special occasion, our vehicles get us where we need to be to make life's most special memories," he went on to say.
Scott's point is even more poignant nowadays with our vehicles sometimes serving as a sanctuary during the pandemic. They are the extra dining rooms and living rooms for individuals and families.
So maybe if finance companies need an icebreaker to re-engage conversations with customers about their installment contracts, perhaps representatives could ask what the vehicle's name is, reinforcing how valuable that car is to both the consumer and provider.
Nick Zulovich is senior editor at Cherokee Media Group and can be reached at nzulovich@cherokeemediagroup.com.