EFG Companies looks to future with new EVP of dealer services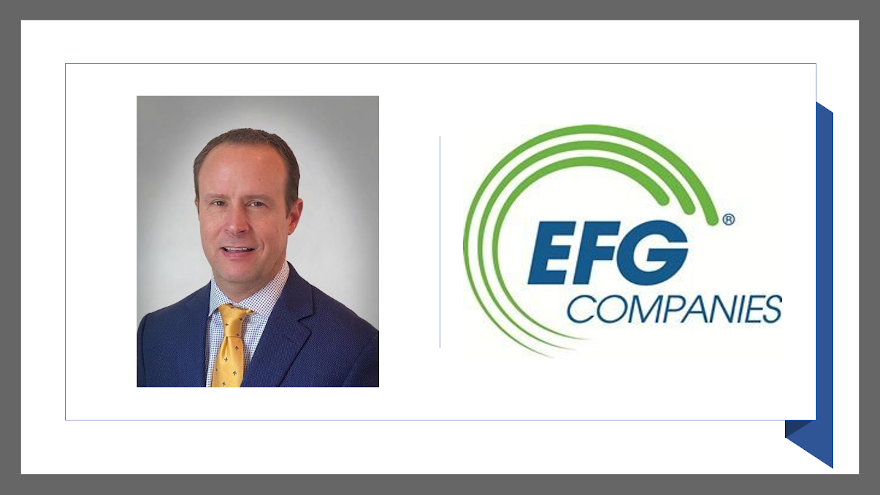 DALLAS -
With an eye toward current F&I business as well as where that segment could go after the pandemic, EFG Companies welcomed a former senior executive at Cox Automotive to its leadership team on Thursday.
Scott Kaskocsak, who previously was the senior director of enterprise sales for Cox Automotive, is now executive vice president of dealer services for EFG.
Kaskocsak brings 25 years of sales leadership and strategic planning experience in the retail automotive industry to his role, where he will be responsible for bringing EFG's solutions and engagement model to market through client development and acquisition efforts.
"EFG is well-positioned to provide strategic leadership in boosting dealer profitability in these changing times," Kaskocsak said in a news release.
"I look forward to lending my experience and expertise to EFG's clients and leadership team, delivering consistent growth and value-added business insight as we move into the next chapter of retail automotive," he continued.
As the senior director of enterprise sales for Cox Automotive, Kaskocsak grew and managed a $60 million book of business as part of their largest enterprise customer segment.
Kaskocsak also has served as the vice president of sales for Strategic Marketing, as well as numerous positions for Reynolds & Reynolds, including sales leadership, marketing management, sales and training.
"The decision to bring Scott on to our senior management team is a natural extension of EFG's commitment to providing clients with profitable solutions to their business challenges," EFG Companies chief revenue officer Eric Fifield said. "Dealers navigating today's changing marketplace dynamics are demanding greater value from their F&I partners. Scott provides the critical leadership required to provide clients not only greater F&I profitability, but also strategic business value to generate consistency in their business going forward.
"As the pace of change in the retail automotive industry increases, his team will be laser-focused on ensuring clients are up to the challenge of growing their business during and on the other side of COVID-19," Fifield went on to say.