Federal and state regulators approve merger of BB&T and SunTrust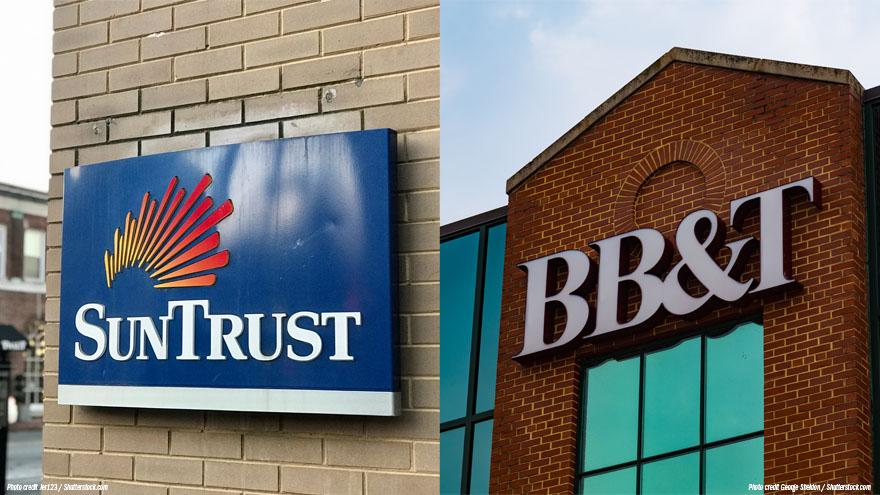 CARY, N.C. -
A banking merger first announced back in February finally received a blessing from federal regulators on Tuesday.
The Federal Reserve Board met and approved the application by BB&T Corp. of Winston-Salem, N.C., to merge with SunTrust Banks of Atlanta, becoming Truist Financial Corp., as the potential provider for dealerships' commercial financing and indirect auto financing needs.
According to a news release, BB&T and SunTrust expect to complete the merger on Dec. 6, pending satisfaction of customary closing conditions.
Upon completion of the merger, officials said Truist will be the sixth-largest U.S. commercial bank, serving approximately 10 million U.S. consumer households and a full range of business clients, with leading market share in many of the most attractive, high-growth markets in the country.
The regulatory approval process also included approvals from The Georgia Department of Banking and Finance and the North Carolina Commissioner of Banks. The U.S. Department of Justice completed its antitrust review earlier in November as part of an agreement to divest branches in North Carolina, Virginia and Georgia.
The Fed explained that it evaluated the application under the factors it is required to consider under the Bank Holding Company Act, including the financial and managerial resources of the companies, the convenience and needs of the communities to be served by the combined organization, and the competitive and financial stability impacts of the proposal. The Fed added that its approval is conditioned on several actions, including that BB&T must divest 30 branches and more than $2.4 billion in deposits to mitigate the competitive effects of the merger.
No further regulatory approvals are required to complete the merger of BB&T and SunTrust and all related subsidiaries, according to officials.
"We are pleased to have received regulatory approval to merge two strong companies with complementary business models and a high level of cultural alignment. We'll be even better together for our clients, teammates, communities and shareholders," said BB&T chairman and chief executive officer Kelly King, who will serve as chairman and CEO of Truist.
In the same news release, SunTrust chairman and CEO Bill Rogers added, "We will build upon our mission- and purpose-driven cultures and work to ensure a positive experience for our clients.
"Following months of thoughtful collaborative planning, we are prepared to begin a successful integration," continued Rogers, who will be president and chief operating officer of Truist prior to succeeding King as CEO in September 2021.
The executives added clients will continue to be served through their respective BB&T or SunTrust branches, websites, mobile apps, financial advisors and relationship managers as systems are integrated. The conversion to the Truist brand will occur over the next two years.
And in a related development also surfacing on Tuesday, the Fed said in its news release that it issued a consent order against SunTrust for unfair and deceptive practices.
As detailed in the order, the Fed asserted that SunTrust made misleading or inaccurate statements between 2013 and 2017 to certain business customers about the operation and billing for certain add-on products. SunTrust previously terminated these practices and, since 2016, has repaid approximately $8.8 million in fees to customers.
"As a condition of the merger, BB&T has committed that the resulting bank will comply with the enforcement action, including implementing procedures to verify the refunds and providing additional refunds, if required," Fed officials said.