GWC Warranty names new VP of training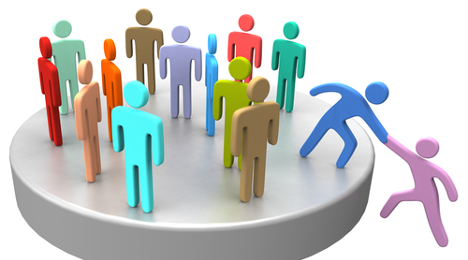 WILKES-BARRE, Pa. -
GWC Warranty recently hired Tom Blackwell as its new area vice president of training.
The company highlighted that Blackwell will lead the development and implementation of innovative training programs for GWC Dealer Consultants, providing them with the tools and resources to further improve the customer service the GWC sales team already provides. In doing so, Blackwell's efforts will be aimed at helping dealers sell more vehicle and make more money.
"The addition of Tom Blackwell to our talented sales leadership team will only help amplify the best-in-class experience we are committed to providing the thousands of dealers we serve nationwide," GWC Warranty chief executive officer and president Rob Glander said.
"At GWC, we view our sales team as a group of consultants who deliver training and support that help dealers sell more cars and make more money," Glander continued. "We are excited to have Tom lead these initiatives to new heights."
Blackwell, a University of Michigan graduate, joins GWC after serving as the general manager for Floorplan Xpress. His past experience includes stints with industry names such as United Auto Credit Corp., Credit Acceptance, Zurich and several successful dealerships throughout the country.
While at Credit Acceptance, Blackwell spent seven years as the manager of training and development. In all, he has spent 14 years in retail automotive sales management.
Along with bringing Blackwell into the fold, GWC Warranty also introduced several updates to its online Dealer Portal.
Most notably, dealers now have access to a number of new reporting functions within the Dealer Portal that will add efficiency to claims management, improve contract remittance processes, and help dealers identify opportunities to sell more cars.
"In recent years, GWC web traffic has seen tremendous growth, making it clearly evident that dealers required a more complete resource with functionality beyond simply rating and remitting vehicle service contracts," Glander said. "These latest updates to the Dealer Portal are further evidence of GWC's commitment to offering our dealers innovative technology that allows them to be more efficient and progressive."
With the addition of the latest Dealer Portal updates, its list of features now includes:
—Rapid-response claims adjudication for Elite and WealthBuilder dealers
—An educational video library with streaming, on-demand content
—Real-time historical reporting
—A virtual content hub with brochures and other helpful materials
—The lead-generating LogoBuilder application, which can quickly and seamlessly brand dealership inventory with extended vehicle protection