How 4 millennials equal 1 baby boomer in auto space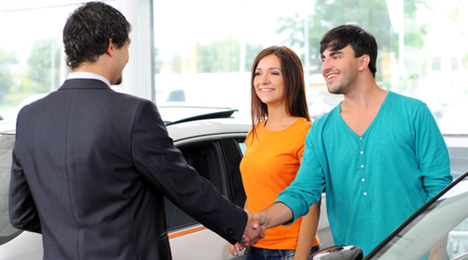 TRAVERSE CITY, Mich. -
With finance companies evidently thirsty for any reliable data and analysis about millennials that's available, Experian and the National Automobile Dealers Association both chimed in on the topic of consumers born after 1980.
Earlier this week, NADA chief economist Steven Szakaly offered a cautious assessment of how millennials are going to impact the market, especially since he projected new-vehicle sales could reach an all-time high of 17.46 million units in 2016.
Szakaly explained that in part millennials "could present challenges to long-term growth in auto retailing." The factor prompted him to note that after the industry potentially posts a record new-vehicle sales mark next year, the retailing of new models might soften back to 16.65 million units in 2017.
The NADA expert offered his assessment of millennials and made these predictions at the Center for Automotive Research's Management Briefing Seminars earlier this week in Traverse City, Mich.
"It will take four Millennials to replace the spending power of one Baby Boomer in the automotive retailing marketplace," Szakaly said. "There's also a wage gap between baby boomers and millennials, and stagnating wages for millennials, along with increasing vehicle-transaction prices, will pose challenges in the long run."
Not long before Szakaly shared his perspective, Experian released key findings from a recent study meant to provide a glimpse into the credit management habits of millennials and show how coming of age in a challenging economy has had an effect on this generation's credit profile.
Experian's study showed that millennials appear to favor vehicle loans over leases, as there were 13.4 auto loans per one lease in the bureau's analysis. Experian indicated this ratio is 9.3 to 1 for Generation X — individuals ages 35 to 49 — and 8.3 to 1 for baby boomers — consumers age 50 and older.
However, Experian also determined vehicle leases tend to be a product that may attract older consumers because they tend to have higher and more established credit. Consequently, Experian said its findings from the analysis showed that the older millennials were, the more likely they were to have a vehicle lease, rather than their younger counterparts.
That segment of Experian's study slightly differed with a recent analysis generated by Edmunds.com, which reviewed registration data provided by Polk and determined that leasing has accounted for 28.9 percent of all new-vehicle purchases so far this year by millennials who range in age from 18 to 34.
Even with millennials taking a little longer to establish some forms of credit compared with previous generations, Experian insisted their sheer numbers make them an important and growing market segment. When comparing credit usage of a more youthful generation X population, Experian found that there appears to be some interesting trends in origination patterns.
Auto loans make up 14 percent of all recently opened accounts for millennials, compared to 1 percent for their generation X counterparts at the same age in 1998.
"We're seeing that millennials are purchasing cars at a much earlier point in life, which is giving them the opportunity to build credit a little differently than previous generations," said Rod Griffin, Experian's director of public education.
"This is a critical time for members of this generation as they are learning to use credit as a tool," Griffin continued. "With so many financial education resources available to help them, we believe that members of this generation are more empowered and informed than members of other generations and are starting their adult lives off by building strong credit as they set out on their own."
Similarly, Experian indicated student loans make up 24 percent of all new accounts for millennials, compared to 20 percent for their generation X counterparts at a comparable age.
Experian's study also shows that fewer millennials are using bankcards, with only 27 percent of their recently opened accounts being bankcards, compared to 46 percent for their generation X counterparts at the same age.
"Given the significance millennials play in financial services and the credit marketplace, it is crucial to understand this influential consumer segment and how they use credit as a tool," said Michele Raneri, vice president of analytics and business development at Experian.
"While this generation may not look like they are on the right track financially, it's important to keep in mind that credit scores are built on credit experiences, and while this generation has been slower to use credit, they have plenty of opportunities to build a positive credit history," Raneri went on to say. "The best way to do that is to understand credit before using it."