UPDATED: How the auto-finance sector is handling COVID-19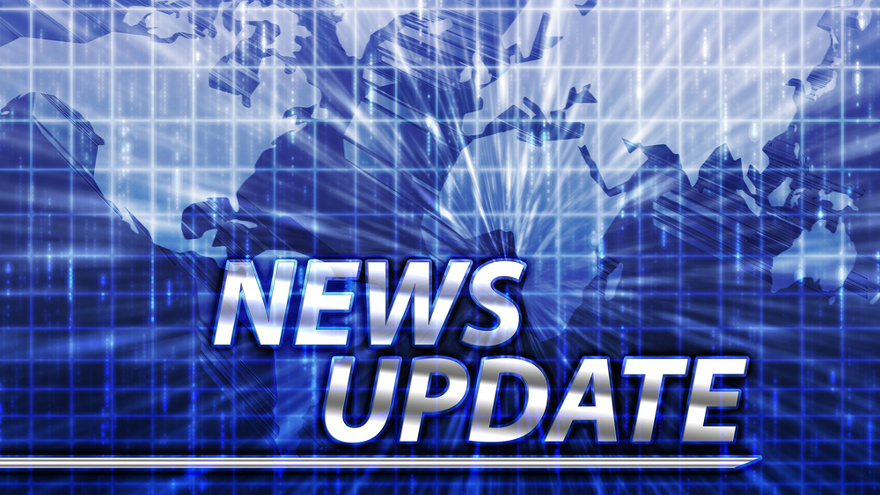 CARY, N.C. -
The auto-finance industry and related service providers are taking an array of steps to handle the implications of COVID-19. Cherokee Media Group reached out to several firms to collect updates.
If your company would like its announcement to be added to this news roundup, please send your material to nzulovich@cherokeemediagroup.com.
Here is the latest rundown:
700Credit
Thank you for being one of our valued customers. 700Credit is deeply committed to the health and safety of our customers, employees and communities. 700Credit like many companies, has a robust business continuity plan and emergency procedures that predate the COVID-19 outbreak. Over the recent weeks we have been implementing those plans and ensuring their effectiveness. In addition, we are leveraging the guidance of the CDC and state and local authorities.
Travel: All business travel has been put on hold.
Work from Home Policy: All employees have been requested to work from home except in those situations where their presence in the office may be necessary. All 700Credit employees have the necessary equipment (multiple monitors, work phone, etc.) to effectively perform their job remotely.
After consideration of all options, we believe that it is our obligation to do everything we can to focus on maximizing social distancing and limiting employee exposure to the virus. By taking the preventive actions of asking all other employees to work from home, we will reduce exposure of those in-office employees and create a lower risk environment.
We will continue to keep you posted. In the meantime, if you have questions, please call our support line at (866) 273-3848.
Allied Solutions
As the Coronavirus (COVID-19) outbreak and its impact continues to evolve, we remain focused on the health and safety of our employees and our communities, as well as our commitment to our clients and business partners.
We are closely monitoring the news, following recommendations from the World Health Organization and Centers for Disease Control and Prevention, and adapting as new information is made available. We are swiftly taking appropriate steps in response to this crisis to protect our employees while working to maintain the systems necessary to ensure continued support of our clients.
As part of our Business Continuity Plan, we have assembled a pandemic Task Force that meets daily to address any related issues. We have taken these actions to keep our teams productive while ensuring we do our part to limit the spread of the virus:
—All business travel has been put on hold effective March 13
—Company events have been either postponed or revised from in person gatherings to virtual meetings
—Remote work protocols have been put in place across the organization
In addition, we are closely monitoring all regulatory agencies to ensure we continue to provide the most accurate and compliant risk management services. We will be proactively communicating any changes to these programs and their coverages as things continue to evolve with this ongoing crisis.
Thank you for your trust and patience during this time. As we find ourselves living in a great deal of uncertainty, we feel confident that by supporting each other, we will emerge from this crisis stronger than before.
If you have any questions or concerns, please do not hesitate to contact us at info@alliedsolutions.net or reach out to your sales or service representative.
Black Book
Black Book is closely following the Coronavirus (COVID-19) developments, and we are regularly reviewing our response plan for both our employees and our customers.
While we recognize that this is largely a humanitarian challenge, we want to ensure that you are aware of our efforts to continue to provide uninterrupted service to our trusted clients. We will also provide ongoing communications and updates to you as necessary.
• Employee Health
Black Book and our parent company, HEARST, are encouraging any employee who can work from home to do so for the next 14 days in order to encourage social distancing. Black Book has also taken the additional step of suspending all non-essential domestic and international travel until further notice.
• Product Support
Black Book maintains a cloud-based network with fully redundant servers to provide uninterrupted service during events like the Coronavirus outbreak or natural disasters. We measure availability and responsiveness on a real-time basis and do not anticipate any situation that would disrupt our business obligations.
• Business Continuity
Black Book has a long-standing Business Continuity Plan which is reviewed on a semi-annual basis. The plan exists to support the recovery and resumption of critical business activities during any incident that makes it impossible or impractical for normal operations to continue. The plan documents strategies, procedures, and resources that are intended to minimize the negative effects of a major disruption. The plan, in its current state, is exercised at least one time per year. During this exercise, we perform a failover from our primary production to our disaster recovery site, which is hosted by Amazon Web Services, to ensure that all documented procedures are effective and that all backups are in working order. In addition to the technology features of the Business Continuity Plan, we have established remote work procedures for employees to deliver a business-as-usual approach for our customers and business operations.
• Customer Support
Black Book implements secure technologies to allow its employees to work from home, with full position redundancy. We do not anticipate any disruption to our ability to handle customer needs.
• Third Parties and Partnerships
Some Black Book services are dependent on specific data provided by third parties. We are actively working with our third-party partners to ensure that they are prepared to meet their obligations to Black Book and our customers.
• Questions
Black Book is well prepared for the potential impact of the Coronavirus outbreak. If you have specific questions or concerns, please contact us at support@blackbook.com
Carleton
Carleton is closely monitoring news of the Coronavirus (COVID-19). We are frequently reviewing guidance from the Centers of Disease Control and Prevention (CDC), the World Health Organization (WHO), and state and local authorities. We have a response team meeting on a daily basis to review updates and determine what proactive measures should be taken.
Carleton takes its commitment to providing top-quality support very seriously. By continuing to monitor and proactively address this situation, we're confident that we will be able to provide the same level of service and support you have come to expect from Carleton.
Carleton Continuity Procedures
Carleton has developed and refined a Business Continuity Plan to ensure all Carleton employees are able to work remotely in the case of an emergency situation, including weather-related events, emergencies, and pandemics. Since developing this plan, Carleton has instituted staggered "remote test" days and trainings to ensure all employees have the necessary means and capabilities to work remotely so that business can continue as usual.
All employees have laptops and the ability to access required work materials remotely, if necessary. And all remote employees are available via our cloud phone system and/or web-conferencing as usual.
While many of our employees currently work out of our corporate headquarters, we have many employees who periodically work remotely under non-emergency situations.
Carleton Employees
Given the current flu-season and the widespread concerns of the Coronavirus, we are being extra vigilant with regard to employees showing any signs or symptoms of illness. For the sake of those employees with symptoms and for all other employees, we have implemented a policy to have employees work remotely until they are symptom free. We are also continuing to monitor employees who travel and implementing suggested quarantine requirements.
Most notably, we've identified critical employees and have identified backups, in case a critical employee is unavailable for any period of time. There is no anticipated interruption to the services provided by Carleton in the case of restricted travel or any quarantine period.
Security, Quality Assurance, and Datacenter Redundancy
Carleton continues to maintain industry standard best practices to ensure that proper security measures are in place both at our headquarters and for employees working remotely. This includes secure VPNs and password protection protocols for all laptops.
Even when employees work remotely, we continue to maintain our quality assurance testing processes and procedures. These remain accessible regardless of employee location. All essential programs we utilize are cloud-based and available to employees regardless of work location. These include Microsoft Dynamics for ensuring our processes and procedures are maintained in accordance with our SOC-2 requirements, Microsoft source control for code, forms, and configuration files and Microsoft Office365 products (including SharePoint for deployments).
If your institution is using Carleton's cloud-based solutions, we utilize redundant, strategically located AWS datacenters in Virginia and Oregon to ensure uninterrupted service. If the Carleton solutions are distributed to your institution and integrated in your local environments, the delivery method used today would remain the same.
Additional Questions or Concerns
Carleton will continue to monitor the progress of the Coronavirus outbreak. If you have further questions or concerns relating to the products, services, and support provided by Carleton, please contact us at smilovich@carletoninc.com.
defi SOLUTIONS
The priority of defi SOLUTIONS is the health and safety of our teams, clients and their businesses. Our Executive Leadership Team has been meeting daily in coordination with our internal Pandemic Response Team to implement our pre-existing Pandemic Plan and provide additional insights to our teams and our clients as the situation evolves.
Edmunds
The health and safety of our employees, our clients and our local communities is our number one priority. We are continuing to monitor COVID-19 developments closely and are doing our part to prevent further spread of the virus while taking the necessary steps to maintain business continuity for all of our clients and dealer partners. Our Santa Monica offices are open at this time, but we are encouraging our employees to work from home, limiting business travel, increasing office hygiene and sanitation practices and requesting that employees who are experiencing flu-like symptoms stay home.
Edmunds products and services will continue in an uninterrupted fashion. At Edmunds we embrace a results-only work environment and culture that allows employees the flexibility to work remotely, which means that our workforce is one of the most well-prepared to continue delivering best-in-class services to our customers from any location without disruption. Our editorial team is nimble and prepared to continue delivering a steady drumbeat of in-depth, automotive editorial content and unbiased reviews that help shoppers research, find and buy with confidence. We are also well prepared for remote sales; our Inside Sales team manages a robust system specifically designed to support remote sales which means that our salesforce is able to continue delivering best-in-class services to our dealer partners from any location without disruption.
If history has shown us anything, it's that the automotive industry is resilient, continues to play an absolutely critical role as the backbone to the American economy, and knows when to band together to overcome the greatest challenges in the market. We are committed to supporting our clients and peers as we navigate and adapt to this shifting landscape together.
eLEND Solutions
Over the course of the past few weeks and months, the Coronavirus (COVID-19) has impacted the lives of Americans across the country and abroad. We know that in times of uncertainty, trust and reliability are more important than ever. As the impact of the Coronavirus (COVID-19) continues to evolve, we are working harder than ever to provide you with the services and support you need during these trying times. This takes shape in the form of these commitments which we will continue to make to you:
At eLEND Solutions, safety has always been our utmost priority, so we understand the valid concerns that you may have about this pandemic. That is why we are committed to ensuring the safety of our employees through proactive and preventative measures. Effective immediately, all employees have been requested to work from home except in those situations where their presence in the office may be necessary. All employees have the necessary resources to effectively perform their job remotely. We will continue to follow the strict recommendations from the Centers for Disease Control and Prevention (CDC). We will continue to monitor best practices — and because of the fluid nature of this situation — reserve the right to adjust our company policies accordingly.
As a digital technology company, our products and services are available 24/7. You can continue to depend on our software solutions, certified secure servers, and website to reliably serve you and your customers needs throughout these challenging times. Additionally, we remain committed to providing reliable support and service to our customers. Our Customer Care team will continue to be available – during our normal business hours Monday – Friday 6 a.m. – 5 p.m. PST for all of your support and service needs.
Thank you for your continued loyalty and confidence in eLEND Solutions.
Please, stay healthy!
Exeter Finance
Exeter Finance is joining companies across the United States and across the word in taking important steps to ensure the health of its employees and their families.
The company has initiated strategies to allow as many employees as possible to work from home and to reduce risks for those people still working in our office buildings. We are doing all we can to take care of them so they can continue to take care of you.
We remain open for business and are fully operations — ready to help you meet the needs of your customers. If you have any questions or concerns, please don't hesitate to contact your dealer sales manager (DSM) or to call us at (855) 439-3837.
FICO
The coronavirus (COVID-19) situation unfolding around the world has created an extraordinary challenge for governments, healthcare systems, communities, businesses and individuals. At FICO, our top priority is the health and safety of our employees, clients, partners and the communities where we live and work.
FICO has a pandemic business continuity program in place that is designed to maintain mission critical operations and client services; ensure the safety of FICO employees, vendors and clients; and reduce the opportunity for transmission of the virus.
We are actively monitoring the situation. Based on the advice of government agencies, as well as the World Health Organization, we have restricted travel for all FICO employees and are encouraging all of our employees to work from home to help prevent or reduce virus spread through social distancing – an effective technique for preventing transmission by increased physical separation between individuals and avoidance of large gatherings.
FICO is a mobile-enabled workforce and built to run efficiently from remote sites. Because of this readiness and our distributed model, we are confident that there will be little to no disruption in our ability to support our customers.
Also, in an effort to help minimize exposure and spread of the virus, we have canceled upcoming FICO events and will instead be looking for opportunities to connect virtually with our clients.
We know our customers around the world are relying on us and we remain vigilant in our focus to monitor, respond and keep our cloud solutions healthy and available.
Garnet Capital Advisors
We want to keep you, our valued clients, informed on Garnet and market conditions regarding COVID-19.
Garnet has invoked our pandemic protocol and our workforce has already transitioned to remote operations. We have been preparing and practicing for this type of event for years, and Garnet will continue to be fully staffed for the duration of this event, with no impact on Garnet's delivery of services to you.
From the standpoint of liquidity and purchasing appetite, most buyers remain active and seek opportunities. The markets are functioning, buyers and sellers continue to log in to our due diligence site, and deals in progress are moving along the closing pipeline.
We have heard concerns from recent sellers about borrower treatment and market liquidity. Garnet has reached out to the most senior levels of our buyers participating in current sale(s) to hear personally how they are approaching the COVID-19 event. We have discussed with them their current plans on borrower treatment, business continuity, and liquidity to support future purchases. We spoke with the major debt buyers and a cross-section of buyers in specialty niches. All have current policies and procedures in place to cover the issues likely to be encountered. These policies include treatment of displaced and seriously ill borrowers, and borrowers who are experiencing short-term stress due to job loss or other hardship events. They all have policies to addresses disaster situations, as they have all suspended collection efforts in past FEMA disaster zones. All agreed that collection and workout is a long-term process and working with borrowers in difficult situations is a skill they share. As for liquidity to continue to purchase current and future commitments, all were confident that current facilities in place were more than adequate. Most mentioned they were underlevered and actively seeking new opportunities.
Buyers with established portfolio operations are taking prudent precautions regarding business continuity. Both in collecting accounts and protecting their employees. The business of debt purchasing and collection will not halt, but it may be accomplished on a more remote basis. Borrower treatment, compliance and data security will always be the prime drivers of the buyers with whom we spoke.
GM Financial
The safety and well-being of our communities during COVID-19 is our top priority. Our thoughts go out to anyone who has been negatively impacted by this situation. We stand with you and are ready to help.
Customers can manage their account online 24/7 from anywhere
The first step you can take is to make sure you have access to manage your account online 24/7. Register for MyAccount or download the GM Financial Mobile app. You can make payments online, view your due date or payment amount, enroll in Auto Pay, sign up for paperless billing and more.
To help prevent the spread of COVID-19, and in an effort to observe social distancing practices, we have limited the number of phone agents in our servicing centers. Hold times may be longer than usual. The good news — we still have many experienced customer advocates standing by ready to help you through our secure messaging channels.
It may be easier and faster to reach us one of the following ways:
Sign in to MyAccount and send a secure message. Go about your day, and we'll respond during normal business hours.
Download and log in to the GM Financial Mobile app and message us just as you would in MyAccount.
Text ASSIST to 53721 to start a text message with us.
Need to discuss payment arrangements? Each customer's situation is unique and we're here to help. Please contact us to discuss your options. Message us, go to this website or call (800) 284-2271.
Kroll Bond Rating Agency (KBRA)
As the ongoing spread of COVID-19 impacts the global economy, and given the speed at which this situation is changing our personal and professional lives, KBRA is focused on protecting the health and safety of our employees and their families. Beyond that, our top priority is the needs of our clients and market constituents. At this time, I want to personally assure you that KBRA is taking all necessary steps and procedures to facilitate uninterrupted delivery of services from all of our offices worldwide.
• KBRA analysts will continuously monitor our credits, anticipate the challenges we will face, and work diligently to continue producing timely ratings for investors. This includes keeping the changing landscape in mind and continuing to provide thoughtful, informed, prudent views on the credits we rate.
• Our analysts are working remotely but we are striving for uninterrupted service and will continue to deliver alternative measures such as video conferencing, webinars and other communication tools. As always, all of our research, including pieces on the credit impact of COVID-19, is available for free at KBRA.com.
I strongly encourage each of you to contact our analysts directly with any questions or concerns or feel free to use our general mailbox at contact@kbra.com.
Our thoughts go out to the people who have been affected by this unprecedented event.
LoJack, a subsidiary of CalAmp
LoJack employees are mostly working from home, and while we have reduced field staff, those in the field are closely adhering to the CDC guidelines on hygiene and social distancing. Rest assured that LoJack, in partnership with law enforcement, will continue to provide our stolen vehicle recovery services across the U.S. and in the U.K., Italy and Mexico where we have LoJack subsidiaries.
To reduce exposure, new service installations will be done at dealerships, as opposed to at-home visits to limit contact and interaction and keep our communities safe. LoJack's 24/7 command centers are operated by smaller teams in secure, segmented workspaces and will continue to be available across all geographies.
We continue to work with law enforcement to recover stolen vehicles to provide LoJack customers with safety and peace of mind throughout this time of uncertainty. In the U.S. and in regions where we have LoJack subsidiaries, we are listening and acting on direction from national and regional authorities and taking safeguards to protect our employees while continuing to deliver on our brand promise to dealers and consumers.
MBSi Corp.
At MBSi, the health and safety of our staff is the top priority. Amid the growing concerns around COVID-19 (coronavirus), we want to assure our clients that we are monitoring the situation closely as it evolves and is beginning to take steps as suggested by the CDC.
MBSi has an approved policy in place to respond to and recover from events such as COVID-19. MBSi has started social distancing to minimize staff contact, telecommuting, temporary suspension of some nonessential activities, and are starting to conduct some operations from alternative sites to ensure the support of our customers is uninterrupted.
We are encouraging all staff to follow best practices including healthy techniques, such as proper handwashing. MBSi's recovery objective is to effectively manage, control, and, with safety in mind, expedite the return to normal operations. MBSi has implemented email, phone and remote access systems and technologies that facilitate communications, and will provide clients notification of any impact as soon as practical.
Stay safe out there.
National Auto Care
At National Auto Care, the safety and well-being of our employees and our customers is always our priority, and we recognize the important role we play in providing our Agents, Dealers and Contract Holders with the high level of service they have come to expect. We are actively monitoring the COVID-19/Coronavirus situation and taking steps to help keep our communities safe. We wanted to share with you some steps we are taking.
We have a team dedicated to our response to this pandemic and have Business Continuity Plans to ensure the continuation of services. We are closely monitoring updates from the Center for Disease Control and the World Health Organization regarding COVID-19. We will continue to seek guidance from these agencies, public health officials and government agencies on an ongoing basis.
As our employees interact with customers and the general public, we have taken steps to limit exposure to the virus. We have put restrictions on travel, are limiting the size of meetings and providing remote-work solutions, and continue to reinforce safe behavior in every environment.
We are in continuous communication with our employees reminding them of the importance of good hygiene, providing them with health education and support whenever needed. Employees who feel ill have been told not to report to work, and we have specific quarantine and communication procedures in place should an employee be diagnosed with COVID-19 or is asked to self-isolate by a public health authority, and we will continue to provide comprehensive benefits to support them.
In addition, since last Friday, we have implemented a work-from-home test for claims and customer service teams, and I am happy to report that our remote work planning is working as planned. We would anticipate continuing to expand our work-from-home scheduling as needed or mandated by the local or federal agencies.
National Auto Care understands that this is an unprecedented event, and we are mindful of the responsibilities we have; not only to everyone we work with, but our local communities and the families affected by this unfortunate event. While we are in a very fluid environment right now, rest assured that we are and will continue to do all we can to minimize the impact it may cause on you and your customers.
While we have transitioned many employees to remote work, our hours of operation remain the same – that means you, your dealers and their customers still have as much access as always to claims, customer service and other members of our support staff. We're happy to report no disruptions to the business, with yesterday's call volume and customer service levels remaining consistent.
And on a personal note, we appreciate those of you who have reached out to let us know how impressed you've been with our continued excellent service. I am extremely proud of the work our teams are doing and am confident I can count on them to keep it up over the coming days or weeks.
Please take care of your family and company first, and let us know if there is anything that we can do to help you or your dealers. Please have patience and know that everyone at National Auto Care is dedicated to doing everything we can to get it done right, timely and consistently.
PassTime
These are certainly unprecedented times. We are doing our part to practice social distancing while keeping business continuity for our customers. Most of our workforce can work from home and have been encouraged to do so for the next two weeks. Those that cannot, we have isolated including separate entrances and facilities so they have a safe and healthy work environment.
We have even rented vehicles for those who use public transportation so they can limit their potential exposure. As far as the supply chain goes, we started planning for this months ago.
We have overstocked and are over forecasting inventory to ensure that we have coverage for our customers even if there is an issue in the supply chain. The one area we cannot control is delivery to dealers, we have multiple delivery providers (Fedex and UPS), will not be able to control delivery if something happens that causes disruption in certain parts of the country. As a result, we are encouraging customers to carry a little extra stock of GPS devices in the case that FedEx or UPS become compromised.
Resolvion
At Resolvion, we have taken the growing COVID-19 threat seriously and have taken a proactive approach to ensure that our business operations will continue under a variety of potential scenarios. We have developed contingency plans (and the supporting capabilities) to be able to react quickly to issues associated with widespread absence or the closing of one or more of our call centers.
We know that you count on us for key parts of your business. Our entire team is fully committed to maintaining that trust and delivering superior service. We will continue to keep you posted on key developments relating to this matter.
RISC
RISC is still at full capacity for third party vendor vetting, education/training and onsite inspections for the collateral recovery industry.
We have taken necessary precautions in the office to limit the spread of germs including having some personnel work from home and ensuring the remaining office staff have adequate space between each other. There may be slight delays with background checks and vendor onsite inspections as we work with our providers who have reduced capacity. However, we are prepared to continue to serve our clients during this difficult time.
Sopra Banking Software
With the rapid increase of coronavirus (COVID-19) cases around the world, we are facing an unprecedented situation. This crisis impacts our families, communities, and businesses — in short, our lives.
First, our heartfelt thoughts go out to anyone impacted by the virus, directly or otherwise. We applaud all healthcare workers who are at the forefront of this fight. You are our saviors.
We extend our sincere gratitude to all civil servants, police, postal workers, transporters, and all retail business employees and owners whose strong commitment is vital for our societies to function during this most challenging of times. And of course, our clients – banks and financial institutions – whose role is essential in maintaining the stability of financial systems. We are humbled by your dedication to all of us.
At Sopra Banking, we are keenly focused on the health and safety of our employees, clients, and partners, as well as ensuring business continuity. To that end, we would like to share with you our current approach to the situation.
To start with, we are following the World Health Organization (WHO) recommendations, as well as those of all local governments, including:
• Remote work for all employees: Working remotely is the new normal for Sopra Banking employees, with some exceptions provided they are safe and necessary. The transition has gone smoothly, and today most of our workforce is operational remotely.
To ensure the availability of our solutions, which are often mission critical to our clients' businesses and services, we have taken the following actions:
• Activation of business continuity plans: All business continuity plans have been activated wherever and whenever necessary. Our local teams are the direct point of contact for our clients.
• Reinforcement of our IT support – All our IT systems are currently performing well. We are working closely with our parent company, Sopra Steria, including its cybersecurity teams, to ensure the availability and safety of all systems.
• Daily governance and action – We have established specific daily governance meetings to address this crisis, both at headquarter and country levels. The teams put in place are in charge of ensuring proper monitoring and fast actions. Our goal is to remain as agile as possible as the situation evolves.
Taking into consideration the current circumstances, we will continue to take the necessary steps to ensure the highest performance, availability, and security of all our services. We are already addressing several new demands from existing clients who are requesting extended services.
Our responsibility extends to our partners and suppliers. Together, we are working to determine the best way to support them during this crisis.
On behalf of the 5,000-plus Sopra Banking employees on our team, I assure you that we are well prepared and dedicated to support our customers in the weeks to come. If you have any ideas or thoughts on how we can help, please let us know at hello@soprabanking.com.
Our group was founded over 50 years ago on the idea that we are stronger together. During this difficult period, we're acutely reminded of everything that unites us. We will continue to do all that we can in the coming days to get through this, together.
Spireon
Our thoughts go out to the individuals, businesses, and communities that have been affected by COVID-19. I want you to know that Spireon has business continuity measures in place to ensure our customers and partners have uninterrupted service and supply during these uncertain times. We are proud to have robust technology in place that enables our employees to efficiently and effectively provide client service remotely, and stringent cleanliness guidelines for warehousing and fulfillment teams to ensure your orders ship safely and on time.
We know that your business relies upon the technologies Spireon provides, and it is our commitment to support you fully while this situation evolves. If you have any questions or concerns, please let us know how we can help by contacting us here.
Toyota Financial Services
Toyota Financial Services and Lexus Financial Services are providing payment relief options to customers who are affected by COVID-19. This includes extensions and lease deferred payments.
Truist Financial
Our executive leadership team and business response teams are highly engaged and in close contact with health authorities. Out of an abundance of caution, we've taken several immediate preventative measures to protect our teammates, clients and communities. We will continue to provide our teammates with the latest information and precautionary measures from the CDC to promote a safer environment in our corporate offices and branches.
We continue to follow the latest guidance from health authorities and have implemented the following preventive measures:
• Asking all teammates to follow the CDC's prevention tips including frequent washing of hands and staying home if you are not feeling well
• Enhancing cleaning routines for our branches, offices and other locations with an increased focus on disinfecting surfaces including ATMs, teller line areas, elevator touchpads, door handles and other high-touch areas
• Ordering additional supplies of sanitizers and sanitizing wipes, which are being delivered to all locations
• Implementing social distancing for certain teammates in critical functions to continue to maintain a safe workplace and ensure business continuity
• Creating more capacity to allow teammates, based on their role, to work from home
• Restricting corporate travel, canceling large group meetings, and strongly encouraging all meetings be conducted virtually vs. in-person
• Implementing self-quarantine procedures for any teammates who believe they have been potentially exposed to COVID-19 (including having traveled to one of the CDC's high-risk countries, or having been in close contact to someone who has tested positive)
You can learn more about how Truist is responding to the rapidly-evolving coronavirus pandemic at https://www.truist.com/coronavirus-information.
Veros Credit
As the Novel Coronavirus (COVID-19) continues to have an increased impact on our lives, I want to take a moment to communicate directly with you. As always, the health and safety or our employees, customers and dealers is our top priority. With that in mind, Veros Credit continues to be fully operational and open for business.
We understand the concern and uncertainty you may be experiencing and are committed to being responsive to your needs as the situation evolves. We strongly encourage customers to access their account online at www.verocredit.com. From there, you can make payments, view statements and more. It's easier (in most cases) to manage your account online. We also understand that there may be instances where customers find themselves facing financial difficulties. Veros Credit is here to help, and we encourage customers who may be impacted to reach out online at www.veroscredit.com/contact-us/ or if you wish to speak with a live person, please contact the customer service department at (888) 891-8807.
Dealers also can view, enter and get updated application and funding status via our dealer portal at dealerworkx.veroscredit.com.
We recognize that this is a challenging time for all and will continue to keep you informed as new development arise.
Westlake Financial Services
As we continue to monitor the Coronavirus (COVID-19), we want to reassure everyone that we are taking the necessary steps to keep our employees safe while we ensure that we provide responsive support to all our dealers and customers. To give you an update, Westlake Financial has eliminated travel, encouraged all meetings to be conducted virtually, enabled our employees to work remotely, and recommended for all employees to follow CDC prevention tips including, among other things, frequent washing of hands, social distancing, and staying home when sick.
With all these protective measures in place, Westlake Financial and its subsidiaries are fully operational and open for business. Westlake Financial continues to accept applications and originate/fund deals for all of our dealer partners.
To our dealer partners, Westlake Financial's departments are working together to ensure that we are available for you when you need us. Our advanced technology and phone system allow our employees to provide you with great customer service while they work remotely. If you have any questions or need assistance, our dealer support teams and Sales Reps are available during their standard hours and through the normal channels. You can also reach out to our dealer support team at (888) 893-7937.
To our customers, we understand that many of you are feeling concern at this time and we want to ensure that your needs are being met. We encourage you to manage your accounts online at myaccount.westlakefinancial.com or from our mobile app (available Google Play and Apple Store). Through Westlake's MyAccount you can conveniently manage your account, make payments, view statements, and more. Westlake Financial is dedicated in supporting our customers. For those who would like more information visit https://myaccount.westlakefinancial.com/wfsWebsite/systemInfoOnline.