How blockchain technology might impact auto finance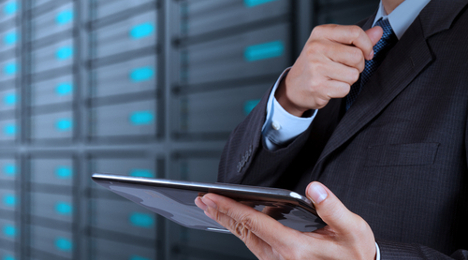 CARY, N.C. -
If you ask White Clarke Group's technology innovators what blockchain is, their eyes will light up, and they will spend the next hour telling you about all the possible legitimate uses of this new technology that they contend "is set to revolutionize" a whole range of industries, including financial services.
As a complement to an extended version White Clarke Group offered, auto finance professionals looking for a high-level assessment of what blockchain could mean to vehicle transactions got it from the top two leaders at loan origination system (LOS) provider defi SOLUTIONS.
Chief executive officer Stephanie Alsbrooks related blockchain technology back to a piece of underwriting that's probably as basic as the applicant's name.
"When I read about it, to me it made me think of bureaus back in the day," Alsbrooks said in a message to SubPrime Auto Finance News. "Credit bureaus, as well as they could, tried to get everything into a centralized 'source of truth.' When something happens that is credit related, it updates the bureau.
"The difference to me seems to be this is not just around credit or transactions. It's a full-on ledger of 'transactions' and a one source of truth that everyone can pull from and use," she continued.
"So if it comes to be, it definitely impacts auto. Will it come to be? Well, we have been waiting for a paperless process for 20 years and are finally taking it into our own hands," Alsbrooks went on to say.
Georgine Muntz, chief operating officer and strategy leader at defi SOLUTIONS, chimed in on the subject of blockchain technology. Muntz noted that initially blockchain could be best used in ownership tracking and vehicle titles.
"The best news about this technology is that it will enable lenders to lower operating costs and possibly legal costs," Muntz said. "If you want to think about blockchain in a simple way you can equate it to Excel versus Google Sheets.
"In this example, current database technology would be Excel. I have an Excel sheet that tracks what I owe my vendors. My vendor has a separate Excel sheet that shows what they owe me. I could have a mistake in mine and they could have a different mistake in theirs. We would have to reconcile that at some point (costly and inefficient)," she continued.
"Google Sheets is the blockchain data store," Muntz went on to say. "If my vendor and I had a single Google sheet that we shared security access to, we can both edit that single document, and if we had a variance it would not be accepted as a valid entry. Only when correct would we agree that is the amount due to/from each other."
The possibilities that Alsbrooks and Muntz mentioned are part of the reason the American Financial Services Association's Vehicle Finance Conference earlier this year in Las Vegas dedicated an entire keynote presentation to blockchain technology. Haskell Garfinkel, fintech co-lead at PricewaterhouseCoopers, made the presentation, which can be watched here or at the top of this page thanks to sponsorship by White Clarke Group.
Officials from White Clarke Group reiterated why they're so passionate about blockchain technology and auto financing.
"At present, there are very few applications of blockchain specifically for auto finance, so some auto finance providers may be forgiven for thinking there is not much call to watch the video. They would be wrong," they said.
"There is of course the obvious opportunity to create registers which will more efficiently track ownership and related finance of assets like cars. This may be used, for example, to prevent or track their fraudulent sale," White Clarke Group continued. "But it seems likely, however, that a range of other uses will emerge."
White Clarke Group also mentioned that Toyota Financial Services recently joined R3's consortium to explore "distributed and shared ledger tech," which prompted White Clarke Group to emphasize, "That's blockchain to you and me."
Firm officials added, "They are seeking to identify 'potential applications in auto financing.' So you need to watch this space."