How F&I training can add 'prestige' to job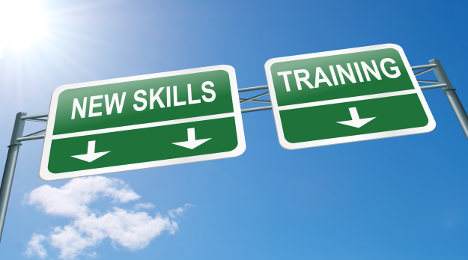 NEW YORK -
When IDDS Group co-founder and chief executive officer Max Zanan arrives at a dealership to conduct a consulting and training session, he acknowledged that he rarely sees any documents hanging within the F&I department that shows managers are certified through the Association of Finance & Insurance Professionals (AFIP).
As a result, Zanan insisted dealerships are exposed to a significant amount of liability because "what we have is a lot people doing F&I without much real knowledge of regulations, whether state or federal."
To help stores get going in the right regulatory direction, IDDS Group recently expanded its services to assist dealerships with requiring certification for all employees in the F&I department as a part of a new compliance audit package. IDDS Group, which also offers F&I products, services and training, has agreed to work on establishing department-wide certification through AFIP.
Zanan explained to SubPrime Auto Finance News that his firm's goal is to improve dealership workforces and educate finance managers as a way to add to the "prestige" of the profession
"Car dealers do not have very good reputations in the consumers' eyes," Zanan said. "We need finance managers to understand some basic principles such as Truth in Lending disclosures or how to explain and present properly either a retail contract or a consumer lease agreement.
"When most people go into F&I, the finance manager will just highlight where the customer has to sign," he continued. "That is completely illegal. I'm pretty sure they're not doing it on purpose to break the law. It's just lack of basic knowledge."
Only a limited amount of higher education institution specialize in F&I department education. Zanan conceded that the problem stems that there is no educational barrier when it comes to entering the automotive industry.
"Basically anyone out of high school can become a salesperson in a car dealership. Usually what happens is a good salesperson will usually be promoted to either sales manager or general sales manager or finance manager. He often has very little training," Zanan said.
"What we really need to do educate the entire dealer body, and it has to start at the top with dealer principals. There are so many different departments that have to be on the same page," he went on to say.
With that situation in mind, IDDS Group added the compliance audit to its product line in light of recent industry trends and overall customer demand and feedback it has received from its dealer clients.
"Every dealership in the country is having internal meetings and discussions about F&I regulation within their company, so it was a no-brainer to add this to our services," Zanan said. "We're proud to champion this effort and look forward to certification becoming a standard practice for every car dealership in America. This will improve the industry, benefit both dealerships and consumers, and weed out all the bad apples in the field."
IDDS Group's new compliance audit comes on the heels of overall company momentum and expansion of its territorial servicing into new areas.
IDDS Group has signed agreements with dealerships in Westchester and Manhattan in New York as well as northern Miami. It has also recently added a Mercedes-Benz dealer and a BMW dealer to its client list. These new relationships were formed as a result of dealer testimonials and referrals from its current client base.
After conducting an essential needs assessment with its newest customers, IDDS Group also recently developed a comprehensive action plan to increase a dealer's revenue by optimizing its finance department and insuring compliance.
"This helps generate new streams of income within their parts and service departments and improves their overall customer satisfaction index (CSI) and retention," Zanan said.
For more details, visit www.iddsgroup.com or call (800) 932-8152.