Hudson Cook's Morris explores impact of new FTC chair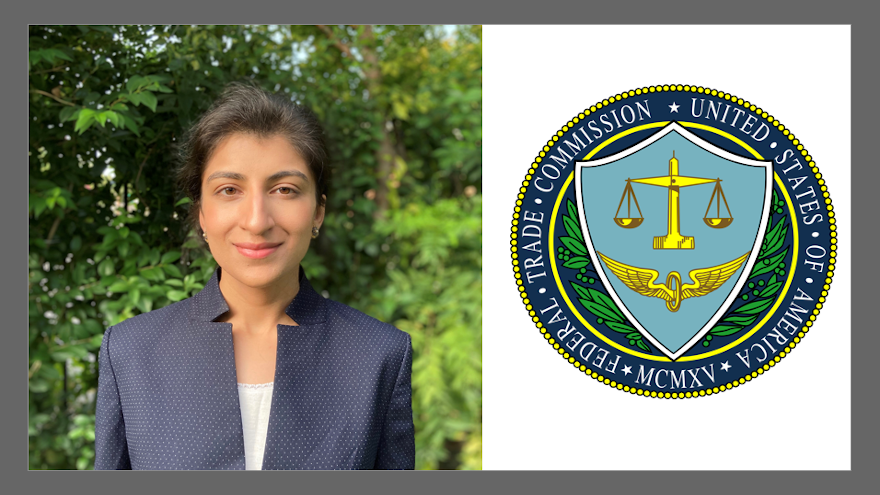 WASHINGTON, D.C. -
The U.S. Senate confirmed President Joe Biden's choice to be chair of the Federal Trade Commission on Tuesday.
And Hudson Cook partner Lucy Morris explained how the appointment might influence auto financing as well as how the development correlates back to the Consumer Financial Protection Bureau.
Lina Kahn was sworn in on Tuesday as FTC chair. Biden appointed Khan, a Democrat, to a term on the commission that expires Sept. 25, 2024 and designated her as chair.
Khan takes over for acting chair Rebecca Kelly Slaughter, who had been placed in that position by Biden following the resignation of chair Joseph Simons in January.
"It is a tremendous honor to have been selected by President Biden to lead the Federal Trade Commission," Khan said in a news release distributed by the FTC. "I look forward to working with my colleagues to protect the public from corporate abuse.
"I'm very grateful to acting chairwoman Slaughter for her outstanding stewardship of the commission," Khan added.
Prior to becoming chair of the FTC, Khan was an associate professor of law at Columbia Law School.
Khan also previously served as counsel to the U.S. House Judiciary Committee's Subcommittee on Antitrust, Commercial, and Administrative Law, legal adviser to FTC commissioner Rohit Chopra and legal director at the Open Markets Institute.
And speaking of Chopra, that's part of what Morris shared with SubPrime Auto Finance News via email about the latest developments. You might recall that Chopra is Biden's pick to lead the CFPB, but has yet to be confirmed by the Senate.
Morris offered a unique perspective. Now Morris is chair of Hudson Cook's Government Investigations, Examinations and Enforcement practice, but she previously served as a Deputy Enforcement Director at the CFPB and, along with Chopra, was a founding member of the implementation team that organized the bureau after the passage of the Dodd-Frank Act.
"With Khan's confirmation, the FTC is now controlled by the Democrats, with three Democrats and two Republicans," Morris said. "In the short term, Rohit Chopra will likely stay long enough to allow the majority to vote out any important pending matters such as those relating to auto finance and any potential rulemaking in that area.
"But I expect that Chopra will soon be confirmed as the new CFPB director and then they will need to nominate and confirm his replacement at the FTC," Morris continued.