More regulatory changes: FTC chairman resigns, too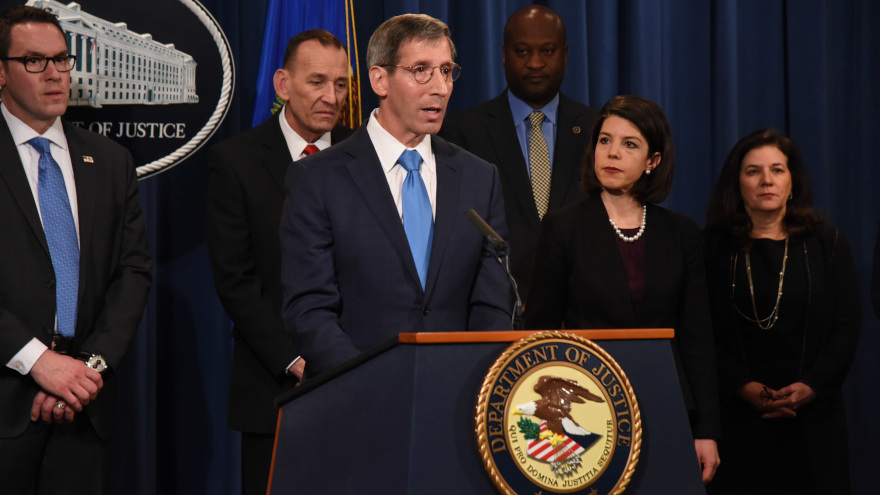 WASHINGTON, D.C. -
A day after the director of the Consumer Financial Protection Bureau resigned, the chairman of the Federal Trade Commission made the same decision.
FTC chairman Joseph Simons announced his resignation from the agency on Thursday. While the decision to leave the CFPB by Kathy Kraninger was immediate, a news release from the FTC indicated that Simons' resignation is effective next Friday.
"It's been a great honor to lead this incredible organization filled with so many talented people working on behalf of American consumers," Simons said.
"As technology and our economy continue to evolve through the digital age, the FTC's staff work tirelessly so that consumers continue to benefit from a fair and competitive marketplace. It's been a privilege to be part of that effort," he added.
In a separate release, President Joe Biden designated Rebecca Kelly Slaughter as acting chair of the FTC. Slaughter has served as a commissioner since May 2018.
"I am deeply honored and grateful to lead an agency that is critical to helping the U.S. economy get back on its feet and function more fairly for all Americans," Slaughter said. "I want to express my sincere appreciation for the excellent leadership of chairman Simons during a time of unprecedented challenges."
"The best part of serving at the FTC is working with our incredibly dedicated and talented staff. Their expertise, creativity, and steadfast commitment have filled me with confidence that we will be able to meet the formidable challenges facing our markets and the American people today," Slaughter said of her new role.
Before joining the FTC, Slaughter served as chief counsel to Sen. Chuck Schumer of New York, now the Senate Majority Leader.
Simons was sworn in as FTC chairman on May 1, 2018, having previously served as director of the agency's Bureau of Competition between 2001 and 2003 and in other senior positions in that division during the 1980s.
As chairman, the FTC recapped that Simons focused on vigorous enforcement of U.S. competition and consumer protection laws, including with respect to digital technology platforms. Under his leadership, the FTC has brought record numbers of cases challenging anticompetitive mergers and business conduct, as well as many cases cracking down on fraud and deception against consumers.
For example, the FTC negotiated a settlement with Facebook that imposed an unprecedented $5 billion in monetary penalties and held the company accountable for deceiving users about their ability to control the privacy of their personal information.
Also while Simons was in the top post, the FTC mentioned that it subsequently filed a landmark monopolization case against Facebook, alleging that it illegally maintained its personal social networking monopoly through a years-long course of anticompetitive conduct.
Simons also announced the departure of a number of other senior staff from the FTC, including:
— General counsel Alden Abbott
— Bureau of Competition director Ian Conner
— Bureau of Competition deputy directors Gail Levine and Daniel Francis
— Bureau of Consumer Protection director Andrew Smith
— Bureau of Economics director Andrew Sweeting
— Office of Public Affairs director Cathy MacFarlane
— Office of Policy Planning director Bilal Sayyed