NARS 2018 to include special repo agency owner forum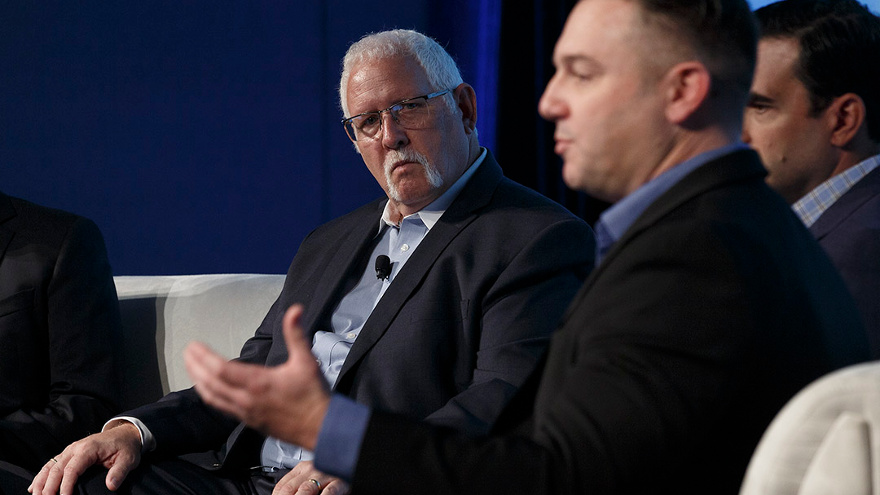 IRVING, Texas -
It is likely agents discuss their successes and challenges during the networking times and other activities associated with North American Repossessors Summit (NARS) that's now been conducted for a decade.
But now organizers of the industry event hosted by the American Recovery Association (ARA) and sponsored by Harding Brooks Insurance are designating a specific portion of the summit agenda so agents can share what's happening with their operations with all registered colleagues.
NARS now will include a two-hour open forum meeting exclusively for business owners who will be able to participate in crucial discussions of the challenges and complexities repossessors currently face in order to find solutions that help lay the foundation for the future of the industry.
The theme for the 10th annual summit is "Stronger Together: Celebrating 10 years of Leadership, Education and Unity," with a keynote by astronaut Tom Jones delivering an inspiring story of adventure, teamwork and inspiration to motivate audiences to work hard together to overcome obstacles to their own particular mission.
This year's schedule also includes other insightful speakers and powerful roundtable discussions, as well as other exciting events such as the sixth annual golf tournament, AT&T Stadium Tour, Harding Brooks Cocktail Party, and the Digital Recognition Network (DRN) closing party and live auction to end the summit.
The summit will be held at the Omni Mandalay Hotel at Las Colinas in Irving, Texas, on April 19-20.
Along with the open form, NARS organizers are excited about bring Jones, a veteran NASA astronaut, scientist, pilot and author.
In more than 11 years with NASA, Jones flew on four space shuttle missions that orbited the Earth. On his last flight, he led three spacewalks to install the centerpiece of the International Space Station, the U.S. laboratory, Destiny.
Jones has spent 53 days working and living in space. A graduate of the U.S. Air Force Academy, Jones piloted B-52D strategic bombers, earned a doctorate in planetary sciences from the University of Arizona, studied asteroids for NASA, engineered intelligence-gathering systems for the CIA, and helped NASA develop advanced mission concepts to explore the solar system.
Jones is the author of several current space and aviation books, including Sky Walking: An Astronaut's Memoir, which was named one of its five best books on space by The Wall Street Journal.
Jones' awards include the NASA Distinguished Service Medal, four NASA Space Flight Medals, the NASA Exceptional Service award, the NASA Outstanding Leadership Medal, the NASA Exceptional Public Service award, Phi Beta Kappa, the Air Force Commendation Medal, and Distinguished Eagle Scout.
The Main Belt asteroid 1082 TomJones is named in his honor.
"Dr. Tom Jones is truly an American hero and we are greatly honored to have him speak at this year's NARS," ARA president Dave Kennedy said. "His inspiring story will give attendees a better perspective on the dedication needed to overcome obstacles in our industry, the rewards of good teamwork and determination, and how to encourage and motivate themselves personally and professionally to continue to push their businesses and our industry towards success."
Registration is currently $450 and will increase by $100 after March 15, so attendees are encouraged to register before the regular registration deadline. To register, visit reposummit.com.
Sponsorship opportunities also are still available by calling (972) 755-4755 or sending an email to info@americanrecoveryassn.org.