National Auto Care reinforces M&A team to add more to F&I portfolio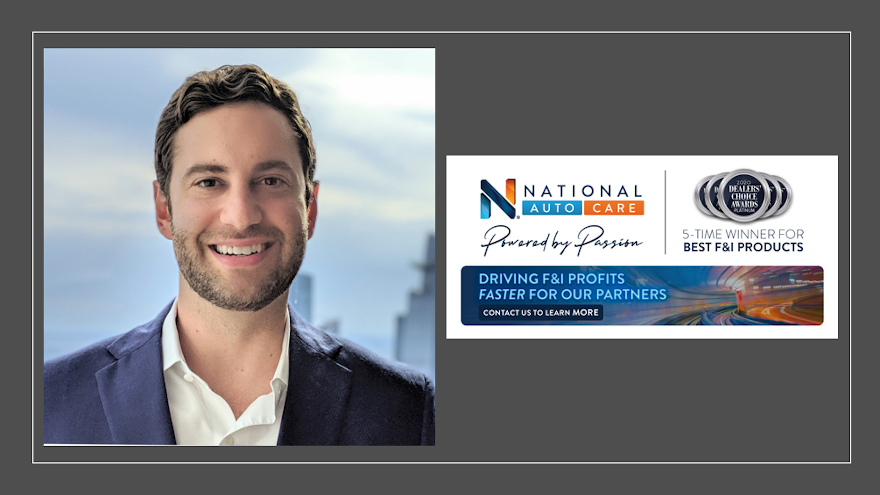 PONTE VEDRA BEACH, Fla. -
National Auto Care (NAC) made four agency acquisitions last year, and the F&I provider wants to be in a position to finalize even more this year.
With M&A growth in mind, NAC on Monday announced the addition of Walter Hoffman, who joins the company as director of corporate development.
In this role, the company said Hoffman will report to NAC senior vice president of mergers and acquisitions Courtney Hoffman, who is not related, according to a news release.
Walter Hoffman is being tasked with focusing on strategic acquisitions, assisting with and leading M&A functions such as sourcing deals, legal negotiation, financial modeling, M&A strategy and reporting.
Hoffman comes to NAC with extensive M&A experience after more than a decade in various roles with Bank of America Merrill Lynch, beginning his career in global equities and most recently serving as a vice president within the mergers and acquisitions team in New York.
"I'm excited for the opportunity to partner with Lovell Minnick Partners and to work alongside Tony Wanderon and Courtney Hoffman to continue to enhance our market presence through strategic acquisitions," Walter Hoffman said in the news release. "The addition of this role will help to increase our capacity to execute on our strong pipeline."
Courtney Hoffman pointed out that the Director of Corporate Development is a new role for NAC, which announced four agency acquisitions in 2020 with more slated for 2021.
"Our company is committed to growing through our indirect agency channel as well as M&A," Courtney Hoffman said. "We are grateful for the relationships we have built with both our acquired agencies and indirect agency channel thus far and look forward to welcoming more businesses into the NAC family.
"Walter is an integral part of our strategic plan, and I'm thrilled to have him on board," Courtney Hoffman went on to say.
For more information on NAC's M&A activity, visit nationalautocare.com/mergers-and-acquisitions.