Nationwide Acceptance taps CoreLane Technologies to streamline funding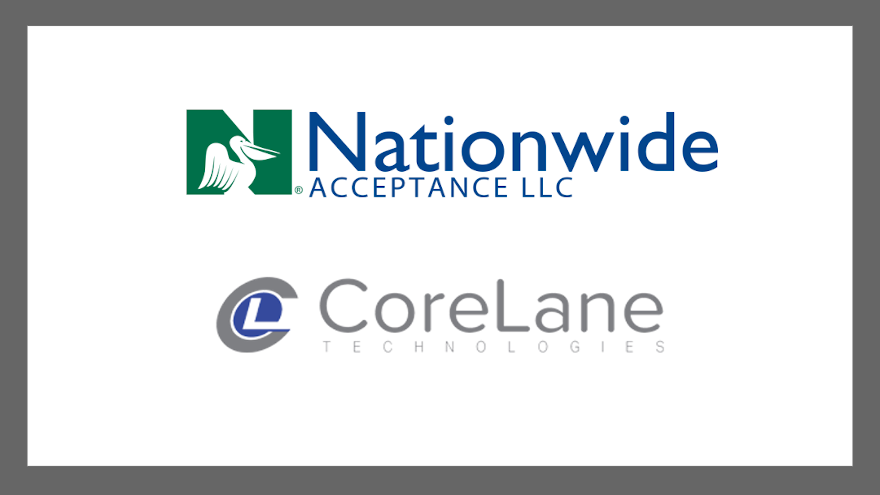 ORANGE, Calif. -
Like Humphrey Bogart said in the film, "Casablanca," it appears CoreLane Technologies and Nationwide Acceptance are on their way to a beautiful friendship.
The provider of innovative transactional connectivity solutions for dealers and finance companies announced a partnership this week with Nationwide Acceptance, which specializes in funding installment contracts with consumers having "less than perfect credit."
According to a news release, the companies will work together, enabling better financing options for dealers through CreditLane and providing another source for consumers wanting to establish better credit.
"We are excited to expand our reach to dealers by joining the CreditLane platform," Nationwide Acceptance president and chief executive officer Martin Less said. "The integration process went smoothly and we look forward to a long-term relationship with CoreLane."
Both companies pointed out that dealers today are facing numerous challenges from the COVID-19 pandemic. Nationwide had been looking for partnerships like this one with CoreLane to help manage costs, increase volume and work with dealerships more effectively throughout the country.
CreditLane can provide finance companies with a low-cost SaaS solution for receiving applications and originating installment contracts.
"We are excited by this partnership with Nationwide Acceptance offering dealers more options to secure the best funding available for consumers," CoreLane vice president of operations Evan Lindbeck said.
"Collaborating with Nationwide to integrate our platforms together is an incredible way to extend auto financing options to consumers and is enhanced by their considerable experience and dedication to offering great customer service," Lindbeck went on to say.
For more information on receiving originations through CreditLane, visit www.corelanetech.com/forlenders.