NY Regulators Shut Down Condor Capital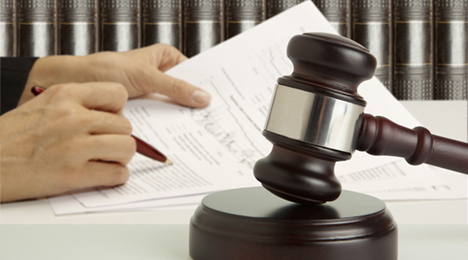 NEW YORK -
Condor Capital is no longer originating and servicing vehicle installment contracts for dealers who cater to subprime customers in New York or more than two dozen other states.
Just before the holiday, the New York Department of Financial Services submitted a final consent judgment to be approved by the Empire State's court system to settle the department's lawsuit against Condor Capital that first sprouted last spring.
New York Superintendent of Financial Services Benjamin Lawsky sent the order against, Condor, a subprime auto finance company based in Long Island, and its sole shareholder, Stephen Baron.
Among other violations, Lawsky claimed the defendants deceptively retained millions of dollars owed to vulnerable borrowers and overcharged them for interest in violation of the Truth in Lending Act.
Under the terms of the final consent judgment, Condor and Baron will make full restitution plus 9 percent interest to all aggrieved customers nationwide, which officials estimated to be $8 to $9 million.
Furthermore, Baron and Condor Capital are ordered to pay a $3 million penalty and admit violations of New York and federal law.
Following a sale of its remaining loans in a manner that ensures appropriate consumer protections, NYDFS said Condor Capital will surrender its licenses in all states, which include:
—Alabama
—California
—Colorado
—Connecticut
—Florida
—Georgia
—Iowa
—Illinois
—Indiana
—Kansas
—Kentucky
—Maine
—Maryland
—Michigan
—Minnesota
—Missouri
—Mississippi
—North Carolina
—Nebraska
—New Jersey
—Ohio
—Oklahoma
—Oregon
—Pennsylvania
—Tennessee
—Texas
—Virginia
—Washington
—West Virginia
Lawsky highlighted the lawsuit against Condor and Baron was the first legal action initiated by a state regulator under section 1042 of the federal Dodd-Frank Wall Street Reform and Consumer Protection Act, which empowers state regulators to bring civil actions in federal court for violations of Dodd-Frank's consumer protection requirements.
"We will not tolerate companies that abuse New Yorkers and other customers — particularly vulnerable subprime borrowers who can least afford it," Lawsky said.
"This case demonstrates that the Dodd-Frank Act provides a powerful new tool for state regulators to pursue wrongdoing and obtain restitution for consumers who were abused," he continued.
"We hope other regulators across the country will consider taking similar actions when warranted," Lawsky went on to say.
NYDFS first filed a complaint and obtained a temporary restraining order against Condor and Baron on April 23.
The state's court system granted the NYDFS' motion for a preliminary injunction and appointed a receiver on May 13.
Officials indicated the Receiver will remain in place until Condor's loan portfolio is sold, the penalty and restitution are paid, and Condor has surrendered all of its licenses.
As of Dec. 19, the receiver has paid more than $5 million in restitution.
As part of the final consent judgment, officials explained Condor admitted to violations of Dodd-Frank, the Truth in Lending Act, the New York Banking Law, and the New York Financial Services Law.
Furthermore, officials added Baron admitted to violating Dodd-Frank by providing substantial assistance to Condor's law violations.
NYDFS charged that Condor concealed from its customers and the department the fact that thousands of its customers had refundable positive credit balances (such money owed by Condor to a customer as a result of an overpayment of the customer's account).
Officials determined Condor retained these positive credit balances for itself and maintained a policy of failing to refund positive credit balances except when expressly requested by a customer.
"Condor did not notify its customers when positive credit balances remained in their accounts at the conclusion of their loans," NYDFS officials said.
"Furthermore, Condor programmed its website to terminate customers' access to their account information once their loans were terminated, even if the customers had positive credit balances in their accounts," the continued.
In addition, the agency asserted that Condor represented to the New York State Comptroller that it had no unclaimed property when in fact Condor was required to report its customers' positive credit balances to the Comptroller.
And NYDFS said the company committed other violations associated with contract terms.
Officials said Condor also violated the Truth in Lending Act by calculating the interest it charged its customers based on a 360-day year and applying the resulting daily interest rate to its customers' loan accounts each of the 365 days during the year. They explained this practice resulted in a difference in its customers' APR in excess of the one-eighth of 1 percent tolerance permitted under the Truth in Lending Act.
"Even more egregiously, after being informed by regulators that this practice violated the Truth in Lending Act, Condor on multiple occasions attempted to add an additional one-eighth of 1 percent interest back to customers' accounts," officials said.
NYDFS pointed out one other compliance area where Condor Capital failed to meet regulatory protocols.
Officials claimed Condor also endangered the security of its customers' personally identifiable information. Among other information security lapses, they discovered Condor left stacks of hard-copy customer loan files lying openly around the common areas of Condor's offices.
"Condor also failed — despite repeated directives from the department — to adopt basic policies, procedures, and controls to ensure that its information technology systems (and the customer data they contain) were secure," NYDFS officials said.
NYDFS noted the final consent judgment submitted to the court requires Condor's CEO to pay damages to any customer who the department determines suffered identity theft as a result of Condor's mishandling of their private information.
As SubPrime Auto Finance News reported last spring, the company's website indicated Condor Capital was founded in 1994 by a management team with more than 50 years of auto financing experience.
According to Condor's most recent annual report filed with NYDFS, at the end of 2013, Condor held more than 7,000 loans to New York customers with total outstanding balances of more than $97 million. That reported showed Condor's 2013 loan portfolio contained aggregate outstanding loans of more than $300 million nationwide.
For the year, Condor reported net after-tax income of approximately $7 million on operating income of approximately $68.7 million, DFS said.