PAR promotes 2 executives who have more than 20 years with parent company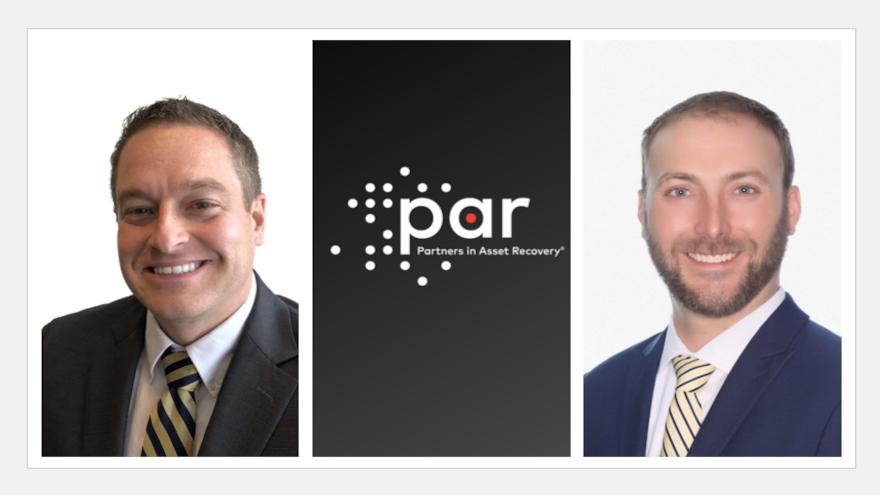 PAR North America (PAR) promoted a pair of its executives on Thursday, rewarding them for being with KAR Global for more than 20 years combined.
Taking on more responsibility for the business unit whose clients range from the largest banks, captives and auto finance companies to the smallest credit unions are Michael Fischer, who will now serve as vice president of operations, and Nick Reisinger, who will take on the role of director of remarketing and titles.
"Michael and Nick are proven leaders that continue to drive success across our organization and for our customers," PAR chief operating officer Jessie Herdrich Irwin said in a news release. "We're excited about their promotions, as they bring a combined 20+ years of experience with the company to their teams."
As vice president of operations, PAR indicated Fischer oversees repossession operations, vendor management and skip services.
Fischer has been with PAR since 2010 and brings extensive operations and industry knowledge to the role — starting as a skip manager and progressing to his most recent role as senior director of operations.
The company said Reisinger now serves as director of remarketing and titles at PAR — bringing more than 15 years of experience to the role.
With PAR since 2013, Reisinger has managed both internal and field remarketing operations. Prior to joining PAR, Reisinger spent eight years with ADESA U.S. in various fleet and factory supervisory roles.