Portfolio taps Neuenschwander to succeed Haugen as CSO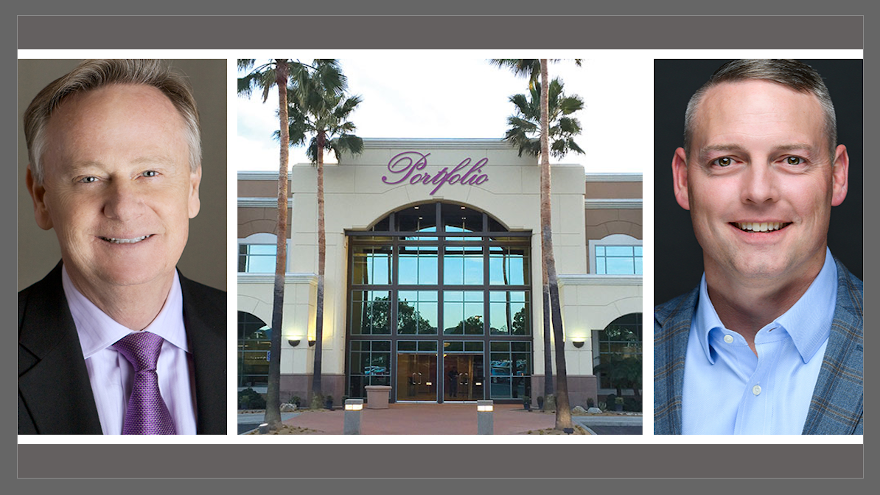 LAKE FOREST, Calif. -
Portfolio chief sales officer Dan Haugen has retired in a move effective Dec. 31.
And the F&I solutions provider didn't have to look far for a replacement, turning to David Neuenschwander, president of National Automotive Experts and NWAN, the Strongsville, Ohio-based company acquired by Portfolio last year.
"Dan Haugen has filled numerous leadership roles during his 15 years at Portfolio and has been a big part of our amazing growth," Portfolio President and chief executive officer Brent Griggs said in a news release. "We are excited to see him pursue his other goals in retirement."
The company highlighted Haugen's tenure included the management of product development, sales, technology and compliance teams. He is credited with helping to drive Portfolio's growth in the highly competitive and rapidly consolidating reinsurance and F&I product provider and administrator segments.
"I am excited about moving on with my life and spending time with family and on hobbies that I couldn't while working full-time," Haugen said. "But I will miss my Portfolio family and the feeling that comes with working for a company that is considered the best at what we do — not the biggest, but if you are the best, you will be the biggest someday."
Neuenschwander joined NAE/NWAN as national sales manager in 2010 after working in his family's central Missouri dealership and spending 13 years as an account executive and regional sales manager with Universal Underwriters/Zurich. At NAE/NWAN, he earned promotions to director of agency development and vice president of sales before being named president in 2017.
"David's background is uniquely suited to Portfolio since he really understands the needs of a dealer through his own involvement with his family's dealership," Griggs said.
"Beyond that, he has clearly proven himself in key leadership roles for two of our competitors," Griggs continued. "We are very fortunate to have him on the Portfolio team."
Neuenschwander shared his perspective on taking on this position following Haugen.
"What Dan has brought to this company is worthy of being celebrated. He is a top-notch individual who has driven not only growth but value for all our partners — dealers, agents, managing directors and many more. Clearly, I have some big shoes to fill," Neuenschwander said.
"The foundation Dan helped create, which I am fortunate to walk on, is very solid and very deep. I am excited to take the baton and see where this company can go and how it can grow in this ever-changing industry and environment," Neuenschwander went on to say.