Santander leveraging AutoFi technology to maintain positive performance trajectories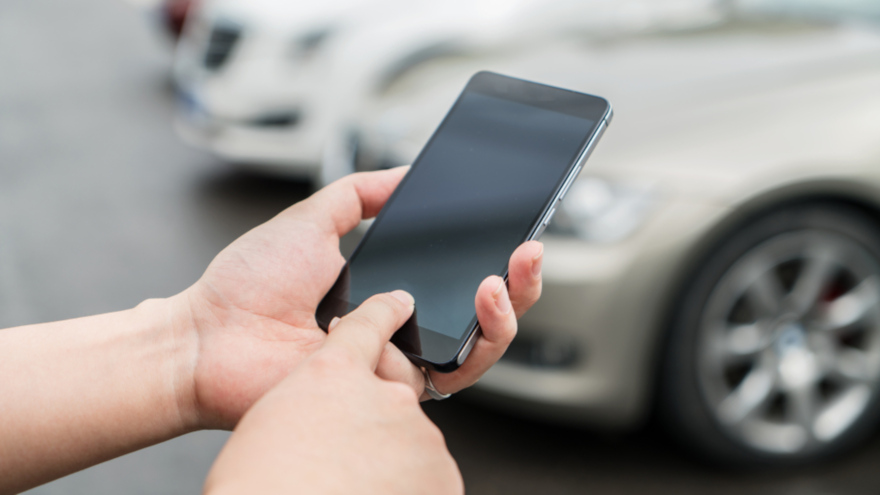 DALLAS -
Coming off a quarter that included the most profitable one in company history, Santander Consumer USA Holdings wants to keep its momentum by leveraging technology to serve customers throughout the credit spectrum.
Along with sharing its second-quarter results, this week SCUSA announced that it will debut an innovative digital auto finance experience that will streamline and enhance dealer interaction with the finance company and its customers.
The solution was developed with AutoFi, an established digital retail provider, to further Santander's vision of simplifying the vehicle-buying experience.
According to a news release, SCUSA's digital product suite will enable dealers to enjoy "self-service" across key vehicle underwriting interaction points with the finance company simply and effectively, enhancing dealers' ability to deliver vehicles.
SCUSA highlighted the dealer digital experience includes tools to identify vehicles on a dealer's lot that fit a consumer's budget, as well as specifications to complete deals — streamlining the financing process.
The company went on to mention the consumer digital experience brings new "transaction-ready" vehicle shoppers to dealers in SCUSA's network by enabling consumers to preview a dealer's inventory online and identify vehicles they want — and can afford — before they visit the dealership.
Santander said in the news release that the digital offerings will be available to select dealers over the next several months with a national rollout planned for 2022.
"Dealers are our lifeblood and this ambitious step forward in our digital journey will make Santander Consumer easier to do business with and will allow dealers to complete transactions faster," Santander Consumer USA president and chief executive officer Mahesh Aditya said.
"Giving dealers a state-of-the-art tool to self-service the loan decisioning process — while interacting in real-time with consumers across all spectrums of credit — will be a strategic differentiator for SC," Aditya continued.
These initial products are the first releases in a multi-year partnership, according to the companies.
"This new technology we helped create for SC will lead to a better car buying experience for online customers," AutoFi's CEO Kevin Singerman. "The solution will also give dealers powerful tools to close sales faster than ever before.
"We believe this new digital solution will create a best-in-class dealer and consumer experience, increasing engagements, conversions and F&I excellence," Singerman went on to say.
Santander Consumer USA emphasized that it continues to invest in making the financing experience as seamless as possible to the dealer community while improving the vehicle-buying experience for consumers across the credit spectrum.
And the pledge is showing in its quarterly results as its net income came in at $1.1 billion during Q2 as Santander originated 5,871,823 retail installment contracts for new and used vehicles during the three-month stretch that concluded June 30. The company also originated 2,067,741 vehicle leases.
"The second quarter was another exceptional quarter for us thanks to our team's execution in a highly competitive market. We have positioned SC to benefit from the ongoing tailwinds with consumers and the overall auto industry," Aditya said in another news release that included the Q2 financial report. "Demand for vehicles remains strong, as evidenced by our record originations in the quarter of $10.5 billion, despite the pressure of new-vehicle sales due to the chip shortage.
"For the first time in our company's history, we experienced a net recovery for the quarter of $79 million supported by record used-car prices," Aditya continued.
"The economic recovery is underway and we are encouraged by the strength of consumers and our portfolio's performance," Aditya went on to say. "However, the uncertainty with COVID persists and we are mindful of the potential impact going forward as we continue to remain disciplined in our approach. I am very optimistic about our Company's position in the market, our portfolio and our employee's ability to execute."
In that other news release, SCUSA chief financial officer Fahmi Karam touched on a few other highlights of the company's performance and current standing.
"Our strong performance, which included record net revenues and income, reflects the strength of our disciplined underwriting, dealer and OEM relationships and our team. More than $1 billion in net income represents the most profitable quarter in the company's history and $1.8 billion in net income in the first half of the year is greater than any single full year," Karam said.
"We have significant available liquidity and capital to continue to grow origination volumes and reinvest in the business. We remain focused on generating assets with strong risk-adjusted returns and managing operating expenses, while remaining attentive to the lingering effects of the pandemic on our customers and employees," Karam added.