S&P Global Market Intelligence dissects rising auto claims costs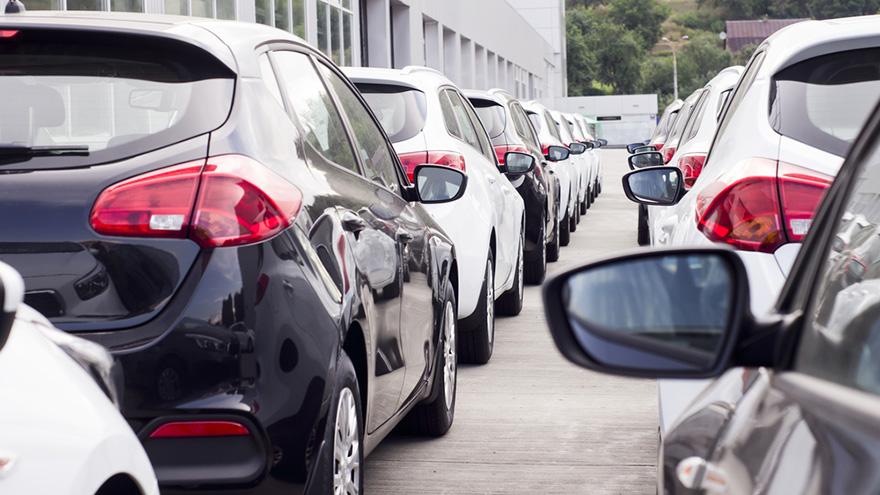 NEW YORK -
Finance companies know risk has to be absorbed somewhere; thus, that's when insurance providers come into the picture.
And S&P Global Market Intelligence's annual U.S. Auto Insurance Market Report projected a dollar figure on just how much that risk is expanding.
Analysts said sharply higher costs to repair and replace vehicles will cause insurance companies' underwriting profit margins to narrow significantly, projects
Published by S&P Global Market Intelligence's Financial Institutions Group (FIG) Research team, the report put a spotlight on the "unprecedented effects" of COVID-19 on the personal and commercial auto insurance business.
The analysis indicated that the benefits from lower levels of motor vehicle travel may be "as fleeting as they were significant," according to S&P Global Market Intelligence.
The firm also mentioned that the number of automobile crashes is rebounding toward pre-pandemic levels, and the average cost to settle claims, is rising as costs for vehicle body work and used vehicles increase rapidly.
"Auto insurers provided estimated premium relief of as much as $16.4 billion to their customers in 2020 as COVID-19 curtailed commuting and leisure travel," said Tim Zawacki, principal analyst for FIG at S&P Global Market Intelligence.
"In 2022, some of those customers may face higher auto insurance rates as carriers respond to a return to normal driving patterns and claims costs continue to climb," Zawacki continued.
Other ley highlights from the report include:
— Greater use of technology favors more stable and predictable auto insurance results over the long term.
S&P Global Market Intelligence explained that the various ways that technology will benefit the industry include increased consumer and trucker acceptance of telematics and the continued deployment of advanced safety equipment across the domestic vehicle fleet.
"But the industry must first navigate near-term volatility related to the pandemic," analysts said.
— Combined ratios, the key measure of property and casualty industry underwriting profitability, will normalize in the personal and commercial auto insurance businesses in 2021 due to inflationary pressures and the year-over-year increase in the number of vehicles on the road.
Over time, S&P Global Market Intelligence said the outlook assumes resolution of the underlying supply chain disruptions that are driving the rapid inflation.
— Some auto insurers will continue to pursue sizeable rate increases in response to the adverse claims trends.
The report projected growth in personal auto direct premiums written of 3.1% in 2021 and 5.4% in 2022. Commercial auto premiums are projected to rise 14.2% in 2021 before slowing to 8.4% in 2022.