Startup aimed at connecting independent dealers & finance companies opens crowdfunding campaign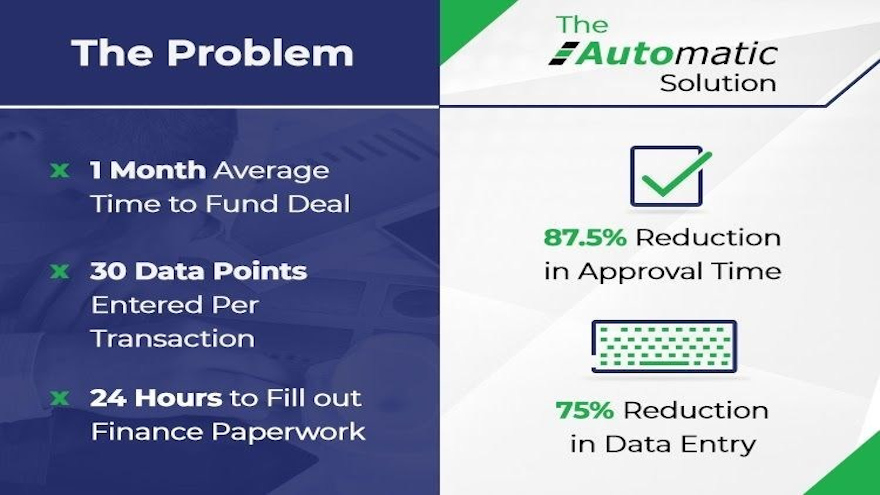 VERNON, Conn. -
Automatic is trying to modernize what the fintech startup is calling an "outdated, fragmented independent dealer financing ecosystem."
And it's leveraging an equity crowdfunding campaign to continue on its path.
On Friday, Automatic announced the effort to generate resources for its platform that is designed to connect independent dealers with finance companies and F&I vendors.
Between the company's unique platform and market-wide demand triggered by COVID-19 and chip shortages, Automatic is experiencing tremendous application and user growth with no end in sight," the company said in a news release, adding that it already has built a dealer network approaching 1,000 operators.
"Capitalizing on present and emerging market trends, crowdfunding is sought to improve the product, make key hires and optimize their lending process to position Automatic as the No. 1 used car loan solution provider," the company continued.
"In stark contrast to most equity crowdfunding campaigns that are launched by pre-revenue startups, Automatic is up and running and ramping up to strengthen their growth trajectory," the company went on to say.
The crowdfunding campaign can be found via this website and more details about Automatic can be found at www.automaticusa.com.