Subprime consumers secured most refinancing help via RateGenius in April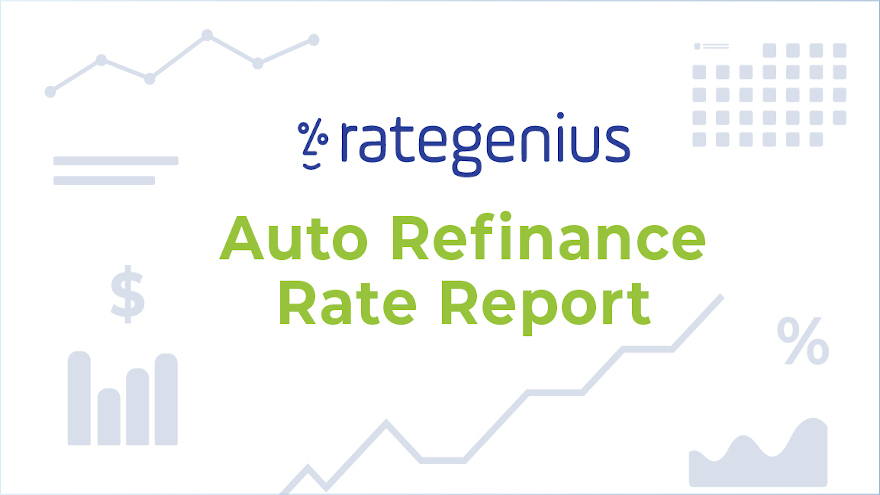 AUSTIN, Texas -
It appears subprime consumers took most advantage of refinancing availability in April provided through RateGenius.
Soon after Cox Automotive discussed last month's credit availability at the time of origination, RateGenius released its monthly Auto Refinance Rate Report, which highlighted that the average overall auto refinance interest rate grew to 6.45% in April
The firm noted this number is an average across all contract terms (36 to 72 months) and all credit profiles for approved contracts during the course of the month within its network of more than 150 finance companies.
Other major metrics contained in the newest report included:
• 6.45%: The average overall auto refinance interest rate in April for all approved auto refinance applicants
• $91.50: The average auto refinance savings per month for contract holders who successfully refinanced
• $23,391: The average outstanding balance refinanced
The firm indicated the April overall average auto refinance interest rate slightly increased from March's rate of 6.42%, almost reaching January's high of 6.48%.
Among consumers with excellent credit, the average rate was 3.97%, the lowest rate so far this year.
RateGenius pointed out that consumers with credit scores below 640 stood the most to gain in April, saving close to $100 per month on average after refinancing their contracts, whereas borrowers with credit scores above 750 saved the least with an average savings of just below $80 per month.
AUTO REFINANCE REPORT FINDINGS
Average Auto Refinance Interest Rates by Month

| | | | | |
| --- | --- | --- | --- | --- |
| Credit Tier | Jan-21 | Feb-21 | Mar-21 | Apr-21 |
| All Borrowers | 6.48% | 6.21% | 6.42% | 6.45% |
| 750+ Excellent | 4.14% | 4.09% | 4.01% | 3.97% |
| 700-749 Good | 5.00% | 4.87% | 4.85% | 4.79% |
| 640-699 Fair | 7.31% | 6.93% | 7.00% | 6.81% |
| <640 Poor | 12.21% | 11.98% | 12.05% | 11.56% |
Average Monthly Auto Refinance Savings by Credit Tier
| | | | | |
| --- | --- | --- | --- | --- |
| Credit Tier | Jan-21 | Feb-21 | Mar-21 | Apr-21 |
| All Borrowers | $86.11 | $90.77 | $89.63 | $91.50 |
| 750+ Excellent | $80.17 | $85.13 | $80.85 | $79.74 |
| 700-749 Good | $85.82 | $87.40 | $89.69 | $91.71 |
| 640-699 Fair | $90.78 | $98.00 | $94.25 | $97.50 |
| <640 Poor | $88.28 | $93.80 | $95.91 | $98.76 |
Monthly Average Auto Loan Balance Refinanced by Credit Tier
| | | | | |
| --- | --- | --- | --- | --- |
| Credit Tier | Jan-21 | Feb-21 | Mar-21 | Apr-21 |
| All Borrowers | $23,222 | $23,220 | $23,271 | $23,391 |
| 750+ Excellent | $23,652 | $23,553 | $24,651 | $24,119 |
| 700-749 Good | $24,041 | $23,941 | $23,596 | $23,789 |
| 640-699 Fair | $22,707 | $23,050 | $22,636 | $23,192 |
| <640 Poor | $21,274 | $21,184 | $21,032 | $23,394 |
May 2021: Current Auto Refinance Interest Rates

| | | | | |
| --- | --- | --- | --- | --- |
| Credit Tier | 36-month term | 48-month term | 60-month term | 72-month term |
| 750+ Excellent | 2.85% | 2.43% | 2.89% | 2.99% |
| 700-749 Good | 3.07% | 2.99% | 3.14% | 3.30% |
| 640-699 Fair | 5.10% | 6.37% | 6.79% | 6.90% |
| <640 Poor | 3.99% | 10.81% | 10.93% | 11.39% |
Source: RateGenius database