Subprime growth: Worth watching, not panicking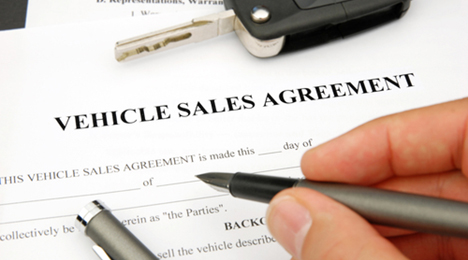 CARY, N.C. -
Yes, subprime auto lending has grown in recent years. However, don't sound the alarm bells.
This is not mortgage crisis 2.0. It's probably not even subprime auto lending crisis 2.0.
The level of subprime auto lending is not even close to where it was in the mid-2000s, just before the financial crisis and automotive tumble at the end of the decade, according to TD Economics, an affiliate of TD Auto Finance and TD Bank.
Federal Reserve Board statistics in a TD Economics special report released Thursday show that subprime's share of the total auto loan originations climbed as high as approximately 33 percent before the recession.
By the end of the decade, they had plummeted to the high teens, the data shows.
Subprime's share has since climbed, but the 2015 reading shows it still a couple handfuls of percentage points where it was before the 2008 financial crisis, according to the report.
These types of loans are "well below where they were prior to the financial crisis" says TD Economics economist Dina Ignjatovic.
And the comparison to the mortgage crisis in not an apt one, she says.
"The level of subprime loans in the auto market right now is a lot lower than it was in the run-up leading up to that financial crisis, No. 1. And No. 2, the mortgage market and the auto market are completely different," Ignjatovic said in a phone interview.
"In the mortgage market, leading up to the recession … people were getting a mortgage without having to show their proof of employment," she continued. "It just wasn't very prudent lending practices that were happening. There were teaser loans out there where you had a low interest rate for the first year or two, and then it jumped up. And I guess people didn't realize their mortgage payments would go up by so much."
Ignjatovic added: "A lot of loans, especially on new cars, you have the same payment over the life of the loan term."
Furthermore, she points out that delinquency rates are low, and they're also low compared to the rates from the mortgage crisis.
TD Auto Finance president and chief executive officer Andrew Stuart said in the same interview: "I think it's also important to note that during the financial crisis, there were no auto securitizations that went bad, when compared to the mortgage space, where they were collapsing left and right."
And even when borrowers are having difficulty paying other bills, they typically don't miss the car payment, Ignjatovic said.
Additionally, measures have been taken to curtail financial fallout, according to the TD report.
"While riskier loans have increased — with the average credit score for new vehicles falling back to 2007 levels in the final quarter of 2015 — regulations that have been put in place since the financial crisis have likely resulted in more prudent lending practices," the report said.
Numbers from Experian
According to Experian Automotive, the percentage of loans 30 days past due in the fourth quarter (all credit tiers, all auto lending) was 2.57 percent, compared to 2.62 percent in Q4 of 2014.
Meanwhile, 60-day delinquencies climbed from 0.72 percent to 0.77 percent, the company said in its State of the Automotive Finance Market Report released in February.
However, this is still below the percentage in Q4 2007 when it was 0.8 percent, Experian pointed out.
"It's a matter of degree," said Stuart, the TD Auto Finance CEO.
"The delinquency rates have not been approaching historic highs. They have gone up a little bit, but it's a very small amount," he said, pointing to Experian's numbers.
In dollar terms, Experian said 60-day delinquent balances reached $6.764 billion in Q4, up from $5.417 billion a year earlier. And 30-day delinquent balances were at $23.776 billion for Q4, up from $21.095 billion.
Those figures may seem daunting, but consider them as a percentage of the total market.
The percentage of loan balances 30 days past due was 2.41 percent in Q4, compared to 2.38 percent a year earlier. Loan balances 60 days past due represented just 0.68 percent of the market, compared to 0.61 percent in Q4 2014.
"While rates in the more severe delinquency category are up, it's important to note that the increases are modest and relatively low from a historical perspective," Experian senior director of automotive finance Melinda Zabritski said in a news release at the time of the quarterly report.
"Also, given that we've seen an increase in loans to subprime and deep-subprime consumers, it's natural to see a slight uptick," she added. "Although not yet a cause for concern, the industry should keep an eye on this metric to see how it trends in the quarters to come."