Tekion & Service Payment Plan partner to boost dealer success in F&I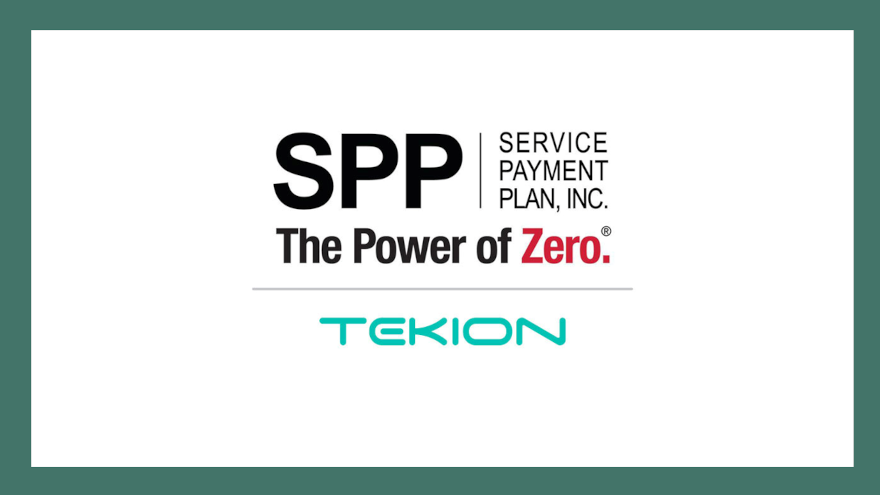 Tekion wants to make F&I easier for dealerships to complete while generating more potential profit.
This week, the provider of a cloud-native platform serving the entire automotive ecosystem, announced a partnership with Service Payment Plan (SPP), a provider of 0% payment plans for vehicle service contracts and protection products.
Through this partnership, dealers can access SPP's interest-free payment plans from the Tekion Automotive Retail Cloud (ARC) Desking Menu seamlessly, in real-time via Tekion's Automotive Partner Cloud (APC).
The companies said financing options are presented to the dealership customer, providing flexibility and savings when primary finance companies won't offer an interest-free solution.
They said dealers can benefit by increasing the number of touchpoints for consumers to purchase F&I products throughout the ownership of a vehicle, generating additional revenue.
"In today's evolving automotive landscape, empowering consumers with flexible, interest-free financing options is no longer a luxury, but a necessity," said Amit Maheshwari, executive vice president of business development at Tekion.
"Our partnership with SPP represents a forward-thinking approach to customer satisfaction, seamlessly integrating top-tier finance options right where dealers and their customers need them," Maheshwari continued in a news release. "We're not only driving revenue, but we are also reimagining the car-buying journey for the modern consumer."
The Tekion/SPP integration is built directly into the retail ARC DMS workflow, enabling staff efficiency, streamlined sales process and improved consumer experience. SPP can allow consumer payments on their own terms in a way that suits their needs.
"SPP is proud to partner with Tekion," SPP president Charlie Hymen said. "Together we provide dealership customers seamless access to SPP's interest-free payment plan option when purchasing F&I products. It's been a pleasure working with the Tekion team, and we look forward to continuing to innovate alongside Tekion for years to come."
To learn more details, visit https://tekion.com/.