TransUnion to acquire Verisk Financial Services for $515M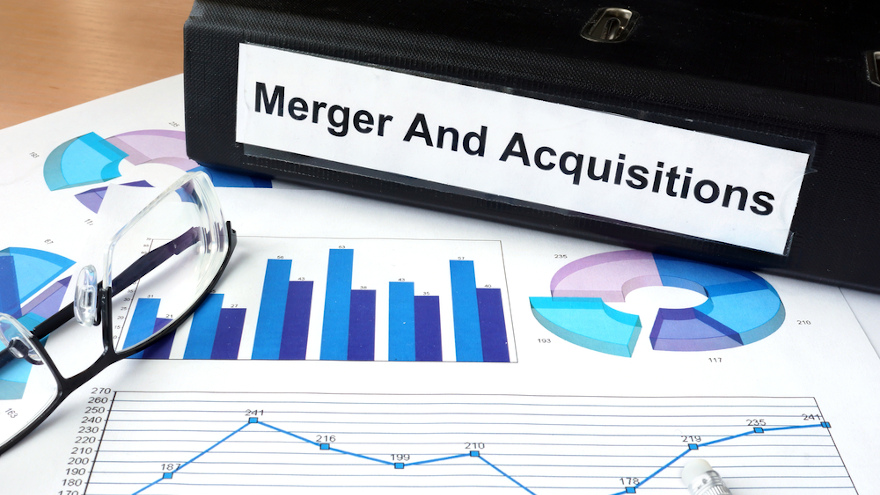 CHICAGO -
The acquisition train just keeps gaining steam throughout the automotive industry.
The latest momentum builder arrived on Tuesday when TransUnion said it has signed a definitive agreement to acquire Verisk Financial Services, the financial services business unit of Verisk, in a $515 million deal.
TransUnion highlighted that Verisk Financial is relied upon by leading financial institutions, payments providers and retailers worldwide for competitive studies, predictive analytics, models and advisory services to provide a clear perspective on where their business stands today — and how to best position them for success in the future.
According to a news release, TransUnion has agreed to acquire Verisk Financial for $515 million, which will be funded with cash on hand.
Officials said the transaction is expected to close in the second quarter and is subject to the satisfaction of customary closing conditions and regulatory approvals.
TransUnion noted that Verisk Financial's leading business — Argus Information & Advisory Services — provides proprietary competitive portfolio performance insights sourced from a consortium of financial institutions, which complements TransUnion's ability to help participating customers understand consumer behavior through a "full wallet view."
Around the core Argus business, Verisk Financial has added capabilities to address merchant fraud, regulatory compliance and consumer bankruptcy for financial institutions around the world.
In 2021, Verisk Financial generated $143 million of revenue and $41 million of adjusted EBITDA before corporate allocations and one-time discrete costs, or 29% margin. Verisk Financial is expected to grow revenue low-single-digits in 2022, which TransUnion expects to accelerate to high-single-digits in 2023 and into the low-double-digits in 2024 as part of the combined company.
TransUnion also expects to achieve an adjusted EBITDA margin of approximately 40% by 2026. Verisk Financial is expected to be immediately accretive to 2022 adjusted EPS upon closing.
"Verisk Financial is a distinctive business with authoritative, differentiated data — particularly from Argus's consortium of lender-contributed data and analytics. TransUnion's broad range of data, analytics and technology enhances Verisk Financial's existing data set and expands their addressable market while delivering valuable innovation to members of the consortium," TransUnion president and chief executive officer Chris Cartwright said in the news release.
With the acquisition of Verisk Financial, TransUnion explained that it intends to provide enhanced insights and solutions to help consortium members increase financial inclusion, acquire new accounts, and improve fraud prevention, risk management and targeting through better application of solutions like CreditVision and CreditVision Link.
TransUnion also mentioned that it plans to accelerate the modernization of delivery of Verisk Financial's products by leveraging the technology of its PRAMA Analytics Platform.
"As consumers continue to digitize their financial behaviors, the addition of Verisk Financial will augment our existing data and analytics capabilities, deepening customer partnerships and complementing our insights and benchmarking solutions," said Steve Chaouki, president of U.S. Markets and Consumer Interactive at TransUnion.
"Together, our enhanced capabilities will help our respective customers accelerate their growth by allowing them to make better — and faster — decisions driven by a holistic 'full wallet view' of how consumers are using their accounts," Chaouki continued.
Following TransUnion's acquisitions of Neustar and Sontiq, and the sale of TransUnion's healthcare business, the credit bureau pointed out that the acquisition of Verisk Financial strengthens the company's position as a leading provider of innovative solutions to businesses around the globe.
TransUnion said this acquisition will provide it with authoritative data sets for credit and debit card accounts and demand deposit account behavior and will enhance the company's ability to scale current offerings and ultimately enable consortium members to make more informed decisions that better serve consumers.
"Today's consumer requires unique, tailored solutions across a range of financial needs," said Lisa Bonalle-Hannan, president of Verisk Financial. "TransUnion is a respected industry leader, and the combined assets of each company will only improve the way we serve customers.
"Further, the acquisition elevates TransUnion as an advisor helping financial institutions serve the ever-changing consumer landscape," Bonalle-Hannan went on to say.
Verisk Financial is headquartered in White Plains, N.Y., serving clients in more than 40 markets around the world. Officials added that the Argus business — a long-standing strategic partner of TransUnion — represents approximately 65% of Verisk Financial revenue and is home to the core data asset.