Canada Drives lands $40M in funding from goeasy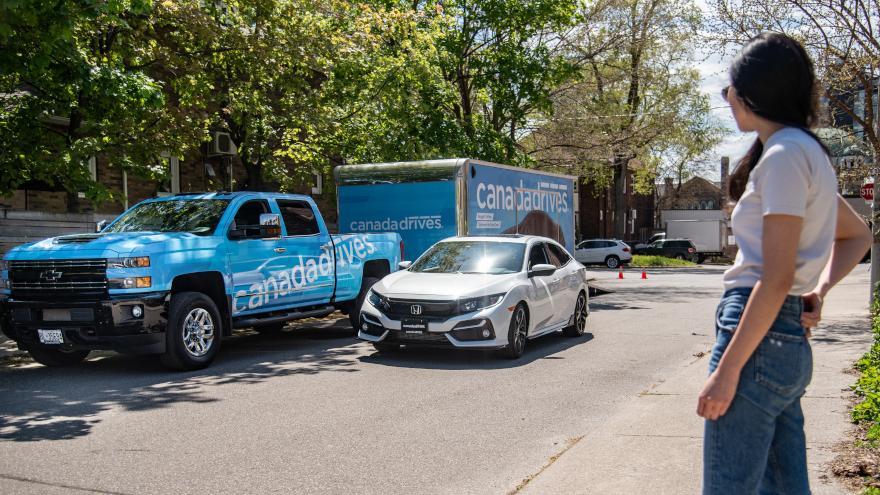 Canada Drives is eyeing growth in other provinces and now has more financial resources to accomplish that objective.
Last week, the online vehicle shopping and to-your-door delivery platform, announced the close of $40 million CAD in equity funding from Canadian company goeasy, one of Canada's leading non-prime consumer lenders.
With the company operational in British Columbia, Alberta, Ontario and most recently in Saskatchewan, Canada Drives said in a news release that the funding will be used to expand into new provincial markets, grow the available inventory and enhance its digital platform.
As part of the investment, Canada Drives and goeasy will partner to further integrate automotive financing into the online buying experience. This initiative supports Canada Drives' mission to be the easiest place to buy or sell a car in Canada and to make car shopping fair, transparent, and accessible to all Canadians.
"The investment led by goeasy further positions Canada Drives as the industry leader in the Canadian automotive e-commerce market. The new capital, alongside the strategic partnership, will enable us to grow our available inventory, enhance our market-leading service, and continue to expand across the country," Canada Drives co-chief executive officer Cody Green said in the news release.
"Our customers will always be our top priority, and our growth is focused on how we can best serve Canadians from coast to coast," Green added.
The funding round comes on the heels of the company's expansion into Saskatchewan and the launch of the fully automated "Sell My Car" feature in May.
With the new capital, Canada Drives will also aim to double the amount of certified used vehicles available in existing markets and the team to support its ambitious growth plans.
"Canada Drives has established themselves as the market leader in online car retailing, sharing our common vision for a seamless customer experience," goeasy's president and chief executive officer Jason Mullins said. "Since launching their online car retailing platform in late 2020, thousands of Canadians are choosing Canada Drives to purchase their next vehicle.
"We look forward to helping finance their consumers' automotive purchases and are proud to invest in the business as they aim to develop an industry leading online car shopping experience, all from the comfort of home," Mullins went on to say.
Canada Drives is now available to more than 25 million Canadians and has experienced a significant growth in sales, with a 580% increase over the past year, following a $100 million CAD fundraising completed in early 2021.
For more information, visit canadadrives.ca.