EVs gaining momentum in Canada; still face infrastructure, adoption concerns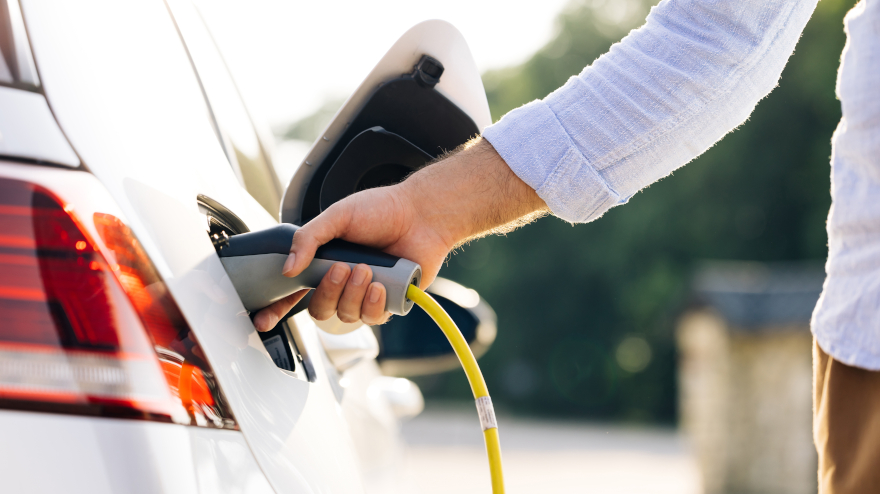 Canada is positioning itself as not only an electric vehicle supplier, but also a supplier of the materials needed to make the batteries that power these vehicles.
Canada and Ontario governments are working in partnership with Umicore Rechargeable Battery Materials Canada to welcome a new manufacturing plant to the Loyalist Township capable of producing components crucial to electric vehicle battery production.
And it's hard to look at the news today and not see some kind of coverage of growing EV markets in countries across the world.
According to a new Kantar BrandZ Top 40 Most Valuable Canadian Brands ranking, electric mobility is key to the country's market today.
"Significant investments by the Canadian Government into electric vehicles (EVs) and infrastructure, along with access to raw materials such as lithium, places the country in prime position for automotive and technology brands to take advantage of a more widespread adoption of electric mobility as it becomes more affordable," Kantar Brandz said in the press release announcing the rankings.
EV infrastructure growing, still needs development
Although infrastructure remains a concern in EV adoption, charging networks are growing across the country.
For example, announced this week, FLO — an EV charging network provider — has sold its 100,000th charging station. This comes as EV demand continues to grow.
The 100,000th charger sold was a FLO Home X5 unit that will be installed in Toronto by Ridgeline Electric.
FLO's home chargers are 100% aluminum and stand up to harsh weather and unforgiving climates, the company said in a press release.
"Since day 1, FLO has worked diligently to expand access to reliable EV charging solutions for the growing number of EV drivers on North American roadways," said Louis Tremblay, FLO president and CEO, in a press release. "This is a significant milestone, and I am incredibly proud of the entire FLO team. I eagerly look forward to the sale of our next 100,000 chargers and to continue providing the best charging experience to all EV drivers."
As many EVs continue to become more affordable, consumers still wonder if Canada has enough charging stations to sustain these vehicles.
FLO aims to address this concern by providing access to a network of 75,000 public charging stations, "with more on the way."
FLO has worked to grow its North American supply chain and production capabilities by opening its U.S.-based facility in Auburn Hills, Michigan.
"Expanding access is crucial, but nothing is more important than high reliability when it comes to EV charging," added Tremblay. "When our customers pull up to a FLO station or plug in at home, they know it's a charger they can depend on. It is not just about adding dots on a map, but a promise that drivers will be able to charge and go wherever they want."
FLO's charging stations can be found at public, private and residential locations. These locations enable more than 1.5 million charging events each month, the company said.
Consumers are still stuck on safety concerns when considering buying an EV for their next vehicle.
And charging and infrastructure safety concerns for EVs may be particularly high among women in Canada and the U.S.
A new study from leader on connected vehicle technology Geotab shows that potential EV adoption once again is being limited by charging station safety and reliable infrastructure for the vehicles.
The study results found that charging station safety is a consideration among women, and surveyed more than 1,000 men and women in both Canada and the U.S.
Women are most focused on charging station safety, as well-lit, less-remote charging stations will be a key consideration when adopting EVs.
According to the study, 46% of Canadian women and 33% of US women are considering an EV as their next vehicle. But actual EV ownership statistics tell a different story.
In Canada, men account for 74% of EV owners, and in the US, 72% of EV owners are men.
To Geotab, this indicates there are "barriers for women in embracing EVs."
"The lack of consistency in charging infrastructure along with concerns for personal safety may help explain in part, why women make up a minority of electric vehicle owners," said Sherry Calkins, vice president of connected car and platform solutions at Geotab, in a press release. "Safety is also one of the most cited concerns of women working in the commercial vehicle industry, including trucking, especially when it comes to truck stops and rest areas. As we strive to attract more women to the industry, at a time when commercial fleets are moving towards EV adoption, it is important to consider these issues in order to avoid creating new barriers in the industry."
Specifically, one of the top Canadian women's concerns was about the overall safety of EV charging stations. Thirty percent of women surveyed cited this concern. Almost half of the women said easily accessible, well-lit charging stations in less remote areas "would help convince them to buy an EV," the press release said.
Lastly, 20% of women in Canada surveyed are also more likely to consider increased security around charging stations as a convincing factor for their next vehicle purchase, as well.
In the U.S., women's concerns are largely the same.
The survey also reaped some interesting information about young people and EVs. Geotab said there is currently a "youthful enthusiasm" for EVs. The younger age groups, 18-34, showed greater interest in EV ownership with 55% of Canadian respondents in the age group expressing a strong desire to own an EV.
But cost remains a barrier, because data still shows that EV drivers tend to be older. In fact, half of the EV drivers in Canada are 55 years of age or older. The U.S. market shows similar trends, according to Geotab statistics.